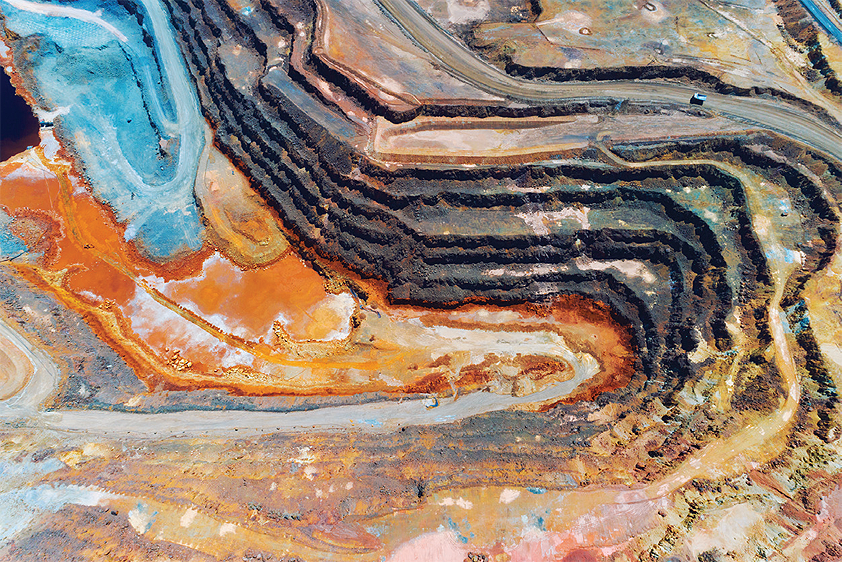 The immediate need to rebuild our economies after Covid-19, regulatory driven change and the longer-term global threat of climate change are some issues that have persuaded governments across the world to buy into the mantra of 'build back better'.
Investment in and focus on clean energy, smarter cities and greener transport is booming. This highly electrified and cleaner world will rely on copper. Why? For example, copper's unique properties include being a good conductor of both heat and electricity meaning the products copper is contained in benefit from increased efficiency performance.
Smart cities, renewables power, and mobility
Copper remains an essential component of smart cities development according to research by the Martec Group1 . Markets utilizing copper in smart city development include new vehicle transport, power, infrastructure, and smart buildings.
Sustainable transport, and electric vehicles specifically, is an area of significant growth; with copper, among other applications, the preferred material for windings of electric traction motors. Following the trajectory of the global car market, IDTechEx research established the increase in plug-in vehicles also equates to an increase in copper demand as pure battery-electric cars are predicted to extract the greatest value in the coming years and heavily utilize copper.
The study shows that the increase in copper demand follows the trajectory of the battery electric and plug-in hybrid car market, which will account for roughly 19 percent of the total market demand by 2030 and 72 percent by 20402 – a dramatic expansion as a result of a declining internal combustion engine auto market segment.
Our new sources of power, particularly wind turbines also require a large amount of copper cable and wiring to deliver their energy efficiently. Wind turbines alone require between 2,200 and 4,500 kg of copper per unit3.
Smart buildings of the future will also use large volumes of copper. The efficient delivery of heating and cooling is one of the many benefits of copper and makes it the preferred material for heat exchangers, and an essential component for climate-based retrofitting.
With the global climate continuing to change and as we continue to experience more extreme weather, demand for climate-based retrofitting such as air conditioning and heating/heat pumps is set to rise. With this the global demand for copper in climate-based commercial building retrofitting is forecast to grow from 40KT in 2020 to 160KT by 2035, according to BSRIA research4.
Sustainable copper
To ensure that copper remains the material of choice, the industry itself continues to adopt, operate and explore the highest sustainability practices. For example, research by Fraunhofer ISI shows the potential for the 'urban mine' – a concept whereby cities, the human habitat and the built environment offer a vast resource of raw materials5 to complement virgin production and the wider demand of copper stocks and flows.
The circular model is already operating in many places thanks to the alignment of government, industry, and the public. Plans are being made to encourage even greater sustainable management of existing copper waste and capture the value contained in future surplus and supply chains.The copper industry is focused on engaging employees, communities, and governments in addressing the challenges encountered in providing essential materials for society. The Copper Mark assurance framework is the first and only program of its kind for responsible production in the copper industry. The framework was originally developed by the International Copper Association and with input from a broad range of stakeholders including customers, NGOs and producers.
This comprehensive framework enables the copper industry to demonstrate its commitment to responsible production practices and its contribution to the United Nations SDGs. The Copper Mark was first awarded to Rio Tinto's Kennecott for its responsible operation, with Freeport-McMoRan sites also awarded and companies including BHP announcing their commitment to the framework.
While the copper sector, like many industries, felt the challenging effects of Covid-19 the current demand forecasts and importance of copper for existing and future technologies suggests a bright outlook.
With plans focused on 'building back better' and kickstarting the global economic recovery, copper looks set to play a vital role in underpinning the transition to a more energy efficient and cleaner future.
1 Martec Group: Copper Demand Predicted to Grow with Smart Cities
https://copperalliance.org/2020/09/24/copper-demand-predicted-to-grow-with-smart-cities/
2 IDTechEx: EV Motors Boost Copper Demand
https://copperalliance.org/2020/03/24/ev-motors-boost-copper-demand/
3 Martec Group: Smart Cities & Impact on Copper
https://copperalliance.org/wp-content/uploads/2020/09/Smart-Cities-Webinar.pdf
4 BSRIA: Copper Demand to Grow in Climate-based Retrofitting
https://copperalliance.org/2020/03/24/copper-demand-to-grow-by-almost-10-percent-in-climate-based-retrofitting/
5 Fraunhofer ISI: The Promise and Limits of Urban Mining
https://copperalliance.org/2020/11/17/the-promise-and-limits-of-urban-mining/
INTERNATIONAL COPPER ASSOCIATION
Colin Bennett is Market Intelligence Director at the International Copper Association (ICA). The ICA brings together the global copper industry to develop and defend markets for copper and make a positive contribution to the UN's Sustainable Development Goals. Headquartered in Washington, D.C., ICA has offices in three primary regions: Asia, Europe and North America. ICA and its Copper Alliance® partners are active in more than 60 countries worldwide.
For further information please visit: www.copperalliance.org