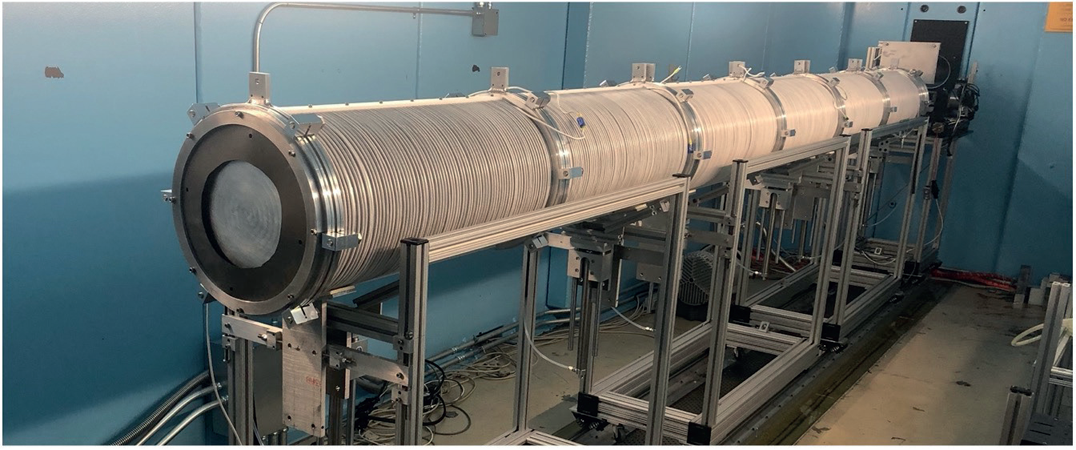 It's been called the 'storage decade'. In conversations around topics such as clean energy, e-mobility and the shift to a low carbon future, storage has been a critical part of the dialogue.
Batteries are no doubt one of the central players for this transition to higher levels of energy storage. With market predictions that demand set to increase to 20,000 MWh by 2025, a number of different battery chemistries will be needed. At the Consortium for Battery Innovation (CBI), we've recognized the essentiality of advanced lead batteries for this global shift.
As an established technology with mature manufacturing and recycling bases across Europe and North America, the lead battery industry is a model for the circular economy in action. Combining recycling rates of almost 100 percent with each new lead battery comprising approximately 80 percent recycled material, the added sustainability of the technology fits in with the shift across the globe to cleaner technologies.
But innovation is essential for all batteries, and that's what drives the work of CBI. Our 2021 technical program is focusing on energy storage research, uncovering the untapped potential of lead batteries for this application.
With projects spanning the multitude of players from the industry – battery manufacturers and materials suppliers, research institutes and universities – this year's project portfolio is undertaking cutting-edge research aimed at delivering lead battery performance enhancements.
In a university partnership based in the UK, researchers from Warwick and Loughborough are developing advanced tools for monitoring and predicting lead battery performance in a project geared at facilitating increased uptake of the technology for grid storage.
As energy grids require greater levels of flexibility and reliability in the face of extreme weather events, plus incorporated renewable energy sources, batteries will continue to grow in demand.
In another project focusing on grid-level storage, Hammond and East Penn in the US are conducting research to explore how electrode components impact new performance needs.
The technical requirements of energy storage systems, such as enhanced cycle life and performance at partial-state-of-charge, are demanding profiles. This project is exploring how additive size, treatment and morphology can be adapted to specifically benefit these duty cycles.
As a technology, the lead battery has been innovating throughout its long history. The market need for more efficient batteries with longer lifetime and cycle life is driving a CBI research project with US-based Gridtential and Electric Applications Incorporated (EAI) to develop quick and safe 'plug and play' solar-powered energy storage systems.
The behind-the-meter (BTM) market is booming across the globe, with Wood Mackenzie reporting a 100 percent increase in installations in the US alone from 2019 to 2020. With 430 MW BTM systems installed in 2020, the residential market is significant and this is driving the need for affordable, safe, high-performing batteries in easy-to-connect packages.
Using Silicon Joule™ bipolar lead batteries, the research is combining the technology with EAI's testing expertise to develop high voltage reference batteries specifically targeted for behind-the-meter applications that integrate renewable energy sources.
Fundamental scientific research is a core part of CBI's technical program, pushing advancements in lead batteries to reflect evolving market needs and technical demand. In a collaboration with battery manufacturer Exide and Spanish research institute INMA, scientists are studying advanced lead batteries using neutron diffraction in a bid to improve the lifetime of energy storage batteries.
The hi-tech process, which images the entire crystal structure of the battery as it operates, allows battery experts to observe and control the processes impacting battery life and performance, and is a critical part of the fundamental science behind lead battery research to deliver insights never before explored.
Innovation is not just happening in the research space. With projects across the globe delivering clean, reliable and renewable energy storage, lead batteries are a central part of the global transition to a clean energy future.
From remote island communities in Europe to electrification projects in Africa, from large-scale solar projects in Asia to grid-supporting projects in the US, lead batteries are doing it all.
Putting decarbonization into practice, CBI member Exide has unveiled a new solar installation at its Portuguese lead battery production and recycling plants. Powered by advanced lead battery storage, it has resulted in a carbon emission reduction of an average of 20 percent across both sites (see Case Study on next page).
Battery energy storage is set to be one of the defining technologies of the century. And innovation is an essential element in ensuring that all battery technologies are utilized to deliver on the aspiration of countries across the world: a low carbon future.
DR ALISTAIR DAVIDSON
Dr Alistair Davidson is Director, Consortium for Battery Innovation (CBI). CBI is the world's only global pre-competitive research organization funding research into lead batteries for energy storage, motive and automotive applications. For more than 25 years, with its global membership of battery manufacturers, industry suppliers, research institutes and universities, CBI has delivered cutting-edge research pushing the boundaries of innovation in lead battery technology, setting the standard for advanced lead batteries and the next generation of energy storage.
For further information please visit: https://batteryinnovation.org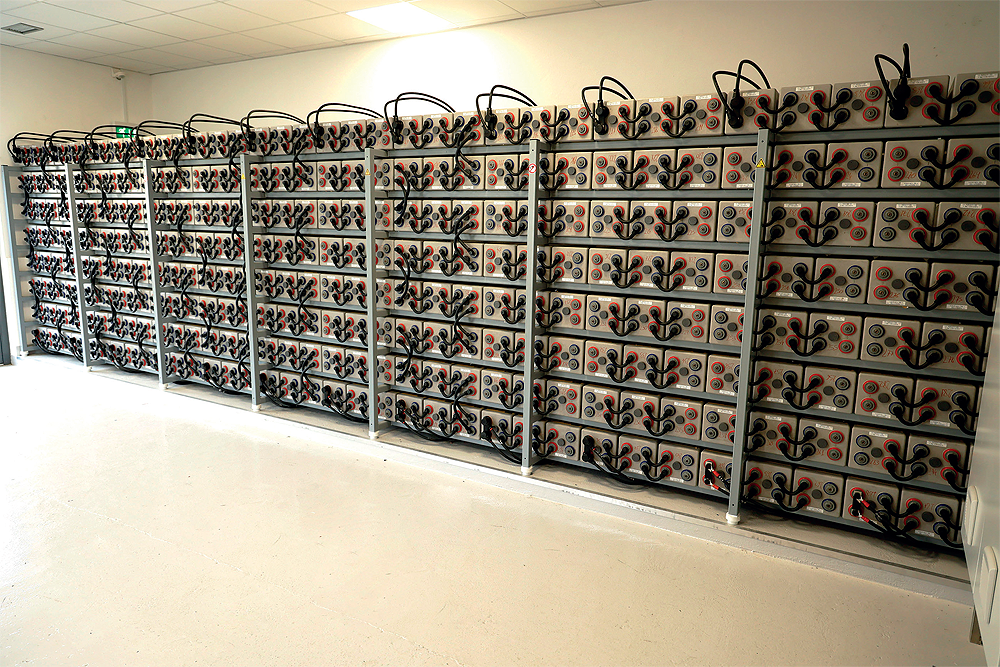 CASE STUDY – Exide Europe – Portugal
Battery production powered by lead batteries
In two state-of-the-art solar installations, Exide Group is powering its battery production and recycling facilities using advanced lead battery energy storage.
With a combined capacity of 4.5 MWp between the two installations, located in Castanheira do Ribatejo and Azambuja in Portugal, Exide has reduced carbon emissions by an average of 20 percent across both sites.
Exide partnered with energy provider EDP for design, delivery and the incorporation of the energy storage component for the projects.
"More companies will rely on storage-backed self-generated power in the years ahead, and we are excited to be at the forefront of this trend. Our Sonnenschein A600 gel battery technology is extremely capable in this application," Stefan Stübing, CEO and President of Exide Technologies.
Technical Specification
By pairing the solar installations with advanced lead battery storage, this project is providing an exciting option for energy-intensive manufacturing facilities to reduce both carbon emissions and energy costs.
Using their own batteries for storage, Exide is utilizing solar energy to provide cost-effective and renewable energy by storing the energy generated during the day.
The system is one of the largest self-generation installations backed by energy storage in Europe, featuring:
290 cells Sonnenschein A600 Gel
500 kWh of stored energy
Producing enough energy to supply over 1,500 homes, the system showcases the benefits of using advanced lead batteries for large-scale energy storage projects.
Manufactured in Exide's European production facilities, the Sonnenschein A600 gel lead battery range has been utilized for decades to support complex, large-scale network power applications.
With proven reliability, maintenance-free and first-class safety features, the battery offers long service life and protection against deep discharge. Fully recyclable at end-of-life, the batteries provide added sustainability for renewable energy storage applications.
As part of a 'Green Social Building', the battery system is operating as an island for the factory workers, where the solar panels provide energy during the day and the batteries provide power at night.
Technical Summary: PV Park
Overall capacity                             4.5 MWp
Total panels installed                   11,250
Total inverters                               70
Battery specification                    290 cells Sonnenschein
.                                                        A600 Gel
Available stored energy               500 kWh
Carbon emissions reduced         Castanheira facility: 23 percent
.                                                        Azambuja facility: 19 percent
Exide Technologies, headquartered near Paris, France, is a leading provider of advanced energy storage solutions for the automotive and industrial markets.
It designs, manufactures and markets today's and next-generation battery technologies used across a wide range of applications, from automotive and off-road to material handling, stationary, rail and defense.