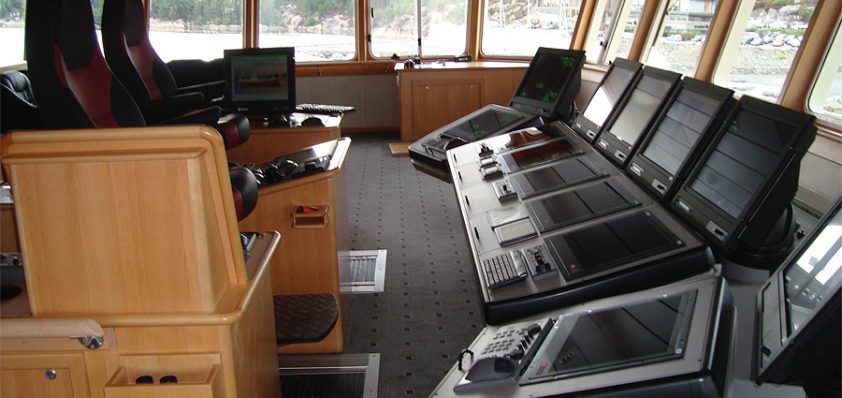 The inside track
Since its establishment in 1989, Norwegian Haugesund-based A-Gulv Contracting (AGC) has been at the forefront of the offshore market, serving yards and shipping companies in Norway, the UK and numerous other countries.
Performing a wide variety of interior construction and repair work on ships and rigs, the company supplies and mounts architectural items and furniture, while also specialising in flooring and deck covering, insulation, wet room solutions, sound reduction and fire protection. Throughout the years it has undergone work for high profile organisations such as Acergy, Transocean, Maersk Drilling,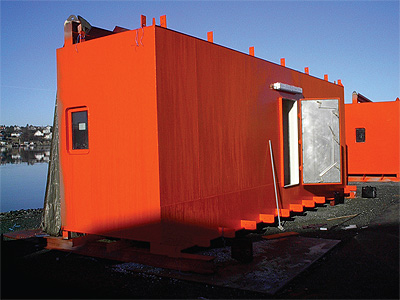 Smedviig Drilling, Stena Drilling, Saipem, Westcon and Aker Yards, amongst others.
Jan Remstad, in charge of finances at AGC, comments on the business: "We have massively developed as a company over the years, looking for solutions in every aspect of our sector. We have sorted out the best companies and suppliers to co-operate with, alongside the best products and solutions, enabling us to present a complete service offering."
In 2002, the company participated in the establishment of Lithuanian company, UAB Lauremija, (now CJSC Lido Marine), situated in the city of Klaipeda. The two companies  employ more than 120 people between them and manufacture their own maritime furniture. From Lido Marine's factory, it supplies marine furniture from a range of contemporary or custom-made designs, all at highly competitive prices. Through the use of quality offshoreapproved materials, it is capable of designing for a client's idea whether it be in upgrades or conversions, while additionally supplying marine furniture for projects, including bridge consoles, bunks, wardrobes, tables, chairs and sofas. AGC collaborates with Lido Marine in order to provide fully comprehensive outfitting solutions for ships. Together, they are able to supply materials and carry out installation onboard ships with expert teams of safety-trained and certified craftsmen.
These offshore groups of experienced and accomplished Norwegian and Lithuanian workers perform work worldwide, covering maintenance, repair and small upgrading projects, mostly in the Norwegian sector of the North Sea. Teams have also carried out upgrading of accommodation onboard ships when in full operation, providing the client with minimal disruption. Karl Cato Remstad, general manager at AGC, elaborates: "The teams that we're putting together are broadly skilled; they can do more than just laying floors and collecting items, such as ventilation and more complex tasks of that manner. So when we have an upgrading operation offshore, they are capable of several, varying jobs."
AGC has also combined forces with Uniteam, based in Oslo, giving the company an opportunity to supply its customers with first class accommodation and other offshore service containers. Jan comments: "The business has spent a lot of time trying to source the best solutions for every aspect. We're working with the most relevant and experienced partners to strengthen our overall performance. Our best selling point lays within our offshore teams; we're able to respond to jobs on fairly short notice and send out a qualified team to react quickly to any need."
Karl discusses the company's recent activities: "At the moment we are involved in upgrading Acergy's cabins, due to problems with sound. Cabins cannot be used if the noise level isn't under a certain level." AGC is particularly skilled within airborne and structure-borne sound reduction. For areas requiring substantial sound reduction, such as offices or telephone boxes, the organisation can construct shielded areas that are separate from the main structure to avoid structure-borne noise. Existing cabins, rest areas and recreational areas can also be upgraded to achieve the required standard for noise reduction, as with Acergy.
Jan continues: "Our client chose us as it needed a company that had the right solution to deal with structure-borne sound, for which we use something called SpreFix, a special type of insulation.
The right tools and techniques, combined with a team capable of performing on short notice, is what makes us successful." SpreFix spray insulation secures a safe insulation with many advantages, such as better noise control, thermal comfort insulation without pin setting and condensation control to eliminate moisture between the insulation and steel/aluminium structure.
AGC has established two engineering companies, MPS (Management and Professional Solutions), in Oslo and in co-operation with PDS in Haugesund, Aegir Ltd. in Goa, India. These companies provide AGC with professional engineers from India, the Philippines and other countries. Jan expands: "As there is a demand for engineering services in Norway, due to the huge shipping industry, we started up an engineering company in Norway, which is MPS. We also started the company in India to carry out technical drawings and design. We are able to use these companies for project development and engineering for accommodation and systems. We can offer everything from the complete design and engineering in project concept to installation and completion."
Another speciality AGC undertake, in co-operation with NIA (Norsk Inneklima and Arbeismiljo), is asbestos removal and renovation, which can often be a problem on older ships. The business' team of specialists is EU-certified for asbestos removal tasks and use the required tools and equipment for carrying out large or small jobs according to rules and regulations for such work.
On the new development front, the business has recently teamed up with Japanese company Morito Ltd., in Osaka. It has developed completely non-combustible chipboard for use offshore and on ships. These boards can be used for both panels and furniture. Karl comments: "As well as being in contact with Morito, which could turn out to be very interesting, we've also had enquiries from India through a German company about new buildings, and are additionally working together with Uniteam. So with regards to the future, I think we have to look a little bit further out than the North Sea and together with these sort of companies, we will be able to." In co-operation with Uniteam, Norway, AGC supplies accommodation modules and containers produced in Klaipeda, Lithuania, to the highest Norwegian standards and quality for offshore products. It provides modern accommodation in various types of containers and modules and delivers complete units according to clients' demands and design wishes.
Looking towards the future, Jan concludes: "I think, in short, we will be looking to expand abroad. So in aiming for a more international presence, I can envisage us doing projects in a number of countries around the world based on the skills and knowledge that we have acquired. That will be where we're looking forwards."
A-Gulv Contracting
Services Construction and repair services