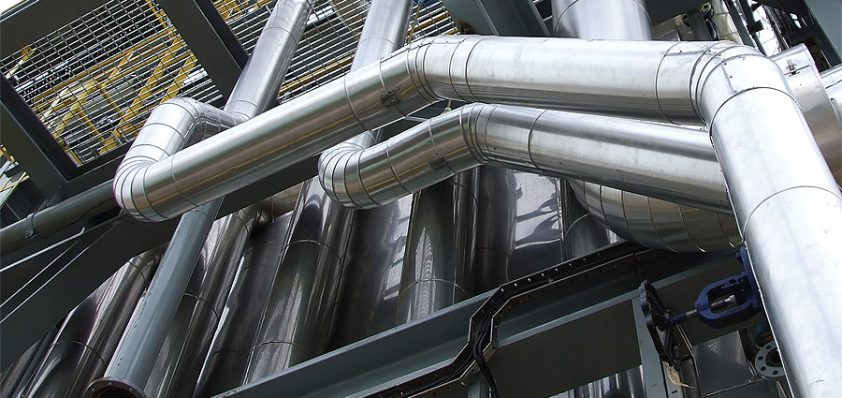 A lifetime commitment
Aalborg Industries has been a leading supplier and manufacturer of boilers, burners, heat exchangers and inert gas systems for several decades.
The company offers solutions to three main industries, which are oil and gas, marine and industrial. Within the marine sector, the business traces its history to as far back as 1919 when it was a boiler engineering and manufacturing company.
From its origins as part of Aalborg Shipyard, Aalborg Industries grew to supplying marine boilers to other shipyards internationally and developed a business for the supply and service of industrial and power station boilers. Since the late 1960s, the organisation has carried out boiler services around the world, and in 1978 it opened its first subsidiary abroad. In the past decade, investment into additional resources has strengthened the company's expertise in service and equipment supply for floating production systems for the offshore market.
Today, the business operates on a global basis with product centres located in Aalborg, Nijmegen, Rotterdam, Kobe, Rauma, Singapore, Sydney and Petrópolis, while the major factories are located
in China, Denmark, Brazil and Vietnam. Furthermore, the Aalborg Industries group is a private limited company owned by Nordic investment companies.
The organisation has been involved in the oil and gas industry for several years. Over time, a number of large projects have been performed, including the installation of new boilers with complete burners and control systems, boiler retrofits, as well as boiler repairs and conversions. Most of the company's systems have been installed as complete modularised units on deck in hazardous areas, exposed to harsh weather conditions. Some of the systems have been installed in ordinary engine rooms based on normal marine standards.
Finn Poulsen, business director for the oil and gas area comments: "Initially the oil and gas market wasn't that big and our FPSO business was small as well. Continuing as a market leader, this situation has changed dramatically – there are now approximately 200 FPSOs in operation, and this is likely to continue growing. Having identified these growing opportunities, the FPS Business Group was formed in January 2007. The FPS Business Group is dedicated to providing systems for FPSOs in the oil and gas market."
He continues: "Over the past couple of years, we have been developing our products so they are more suitable for the demands and needs of this market. Today, we offer boilers with large capacities for steam, hot water or thermal fluids, burners for gas and oil firing, control systems, heat exchangers, inert gas systems and boiler conversions and retrofits."
In addition to this, Aalborg Industries has the knowledge and experience to offer complete heating solutions. Its boiler supply includes control and burner systems using single fuel, dual fuel, or multiple fuel burners for gas, crude, diesel, or heavy fuel oil. Together with its customers, Aalborg Industries identifies the conditions and specifications for the project and optimises the system – always focusing on costs, delivery schedules, the quality of products and services, as well as on the most reliable operations. Thanks to its wide product range the company can offer competitive solutions for any project.
Finn comments: "One of our key strengths is our ability to offer a one-stop-shop solution. Within the Aalborg group, we have everything we need to provide a complete solution. We have our own boilers, combustion equipment, inert gas systems, installation teams and module design. This means customers only have to deal with one partner, which reduces their costs and improves efficiency."
Another of the organisation's strengths is its focus on safety. In addition to the combustion hardware offered in any offshore conversion or refurbishment project, Aalborg Industries also specialises in control systems and has an SIL 2 rating (safety integrity level). Due to the critical nature of the control systems, there is a requirement for high integrity level, high availability, high level of diagnostics, and high reliability. Hardware selection and engineering should meet internationally recognised codes and standards such as IEC 61508 and DIN 19250.
Aalborg Industries' equipment is designed and manufactured to last. Therefore the company has built up an extensive customer base around the world. Furthermore, clients can always count on Aalborg Industries to be at the forefront of the industry, especially when it comes to optimising equipment performance and constantly improving efficiency in a cost-effective manner. Looking to the future, Finn concludes: "I believe that the oil and gas market looks promising for the next few years and we will continue to develop products, which bring real benefits to the industry."
Aalborg Industries
Products: Boilers, WHR, burners,control & safety, heat exchangers and inert gas systems