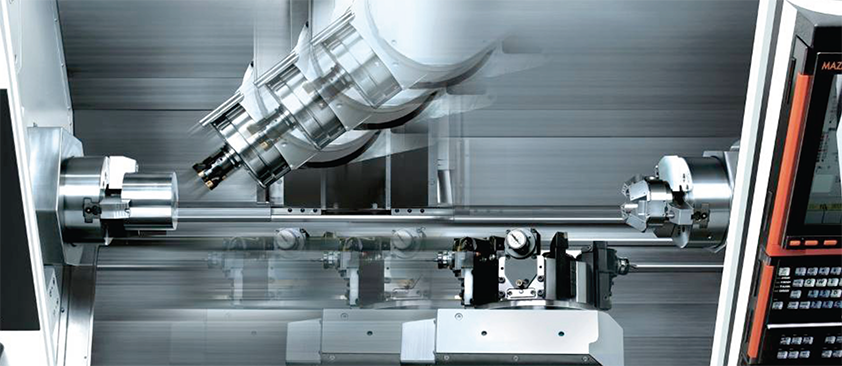 Drawing the lines
Technology is an important part of today's oil and gas sector and Aarbakke is an important figure in the ongoing development of equipment within the industry.
After its foundation in 1981 as a firm carrying out CNC machining based on customers' drawings, Aarbakke has evolved from merely doing fabrication to handling every aspect of production from design to delivery.
Managing director Gisle Bryne explains more about the company's history and where it stands today: "Over the last 30 years we have been bought and sold a few times, Weatherford was our owner for a while, and today we are back in private hands, the company's founder sharing ownership with private equity investor HitecVision. After starting out with a strong focus on Norway in the CNC machining business, today we have shifted into broader machining services globally. We are now more of a turnkey supplier in high-end equipment to the international down hole and subsea industry."
He expands on some of the high-end equipment that Aarbakke produces: "The most typical product for the subsea industry is subsea connection equipment for oil and gas processing. It is a vital part of any subsea solution to have good connectors and we produce these in sizes ranging from three to over 20 inches. On the down hole equipment side, we manufacture a lot of liner hangers, directional drilling equipment, and well tractors for the big global service companies."
The company does more than just manufacture products, however. One reason that Aarbakke has become a leading figure in the European industry is that it offers a unified service that incorporates every stage from idea discussion and raw materials procurement to fully documented and tested products. This even includes specialist methods: for example, not only does it offer the welding of Inconel cladding – a highly resistant, non-corrosive superalloy – but also on-site level two and three non-destructive testing (NDT) personnel, meaning it is capable of carrying out any and all welding and material property tests. "The industry is now looking at an upturn in its activity and I believe this capability is something customers are very keen on having," comments Gisle.
Aarbakke works with some of the industry's leading names including FMC Technologies, Baker Hughes and former owners Weatherford. Executing projects for such companies, often whose aim is to remain at the cutting edge of the industry, entails a number of challenges. Perhaps the most important is the security of intellectual property; when working so closely with often competing firms, each individual client needs to feel assured that their designs are being protected at every stage of the process. Aarbakke takes this aspect very seriously, ensuring that there is no crossover between client projects.
When designing products from its customers' ideas the challenges are more practical, as Gisle illustrates: "Typically we need to gain an understanding of what situation this product is intended to be used in. That means what kind of pressures and stresses it will be exposed to or, if it is well equipment, what type of acidity will be present in the wells and so on. Equally important is designing around both the life expectancy of the item and the target costs that a client expects. There are many variables that need to be clarified, and to help with this we use simulations to see whether a design needs specifications that exceed our initial estimation."
Aarbakke manages a huge amount of output. With five factories in Norway and a secondary facility in China, it has approximately half a million machine hours of available production capacity making it one of the largest producers in North Europe. None of this could be achieved without the integrity and skill of its employees, of course, and the company is proud that many top talents exist within the company. It even co-operates with local schools and universities to attract future talent to the company. By providing a friendly, open working environment Aarbakke's staff are enthusiastic about and successful in their roles.
Nonetheless, increasing market activity and reputation mean that the company is looking at ways to expand this capability even further. "We invested around $30 million to $40 million into new facilities just before the economic crisis and we are learning how to make maximum use of it all." Gisle explains. "We are seeing how the machines could be run for even more hours – not only in a second shift but even a third, perhaps – and run at weekends, or have an operator running more machines so that they are not a bottleneck. As an independent contractor we need to have capacity enough to meet the demands of the market."
He concludes by explaining how this will promote the company into the future: "We are focused on heavy top line growth. We want to utilise the cycle that is now emerging to strengthen our presence not only nationally but also in the international arena as well, so that we can continue to be the supplier of choice for clients wanting subsea or downhole equipment. The demand for this is going to increase dramatically over the next few years and by extending even further our production capacity there is ample opportunity for Aarbakke to grow in the years to come."
Aarbakke AS
Services: Equipment design and manufacture