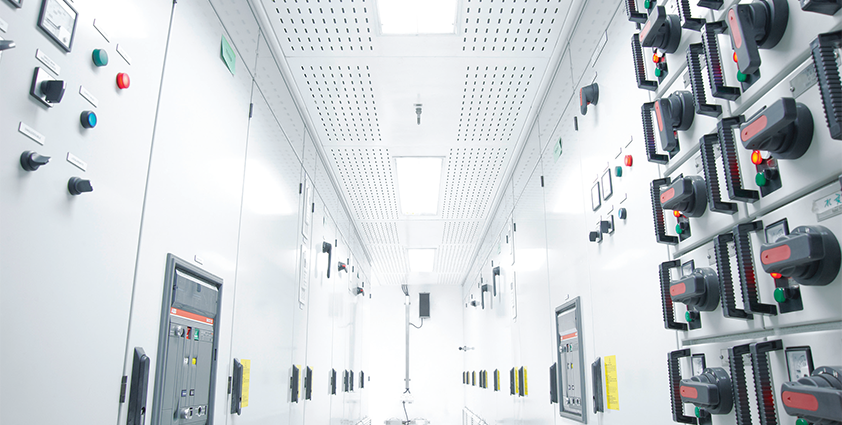 ABB Pte. Ltd. (Singapore)
Powering ahead
ABB is a world leader in providing power and automation technologies. Its oil and gas business unit in Singapore focuses on these two areas by manufacturing and supplying control systems, and manufacturing and supplying electrical products to the industry, such as switchboards, transformers, generators, motors and variable speed drives.
ABB in Singapore is part of the ABB Group, which conducts business in over 100 countries, employing a total of 117,000 people. The oil, gas and petrochemical sector of the business holds offices in 35 countries globally. With an established presence in the oil and gas sector, ABB continues to expand its industrial solutions for the hydrocarbon supply chain, providing an all-round approach to production, processing, transportation, storage and distribution.
"ABB Singapore has about 900 employees and we have been present in Singapore for a long time, having started in the 1970s," reveals vice-president of ABB's oil and gas business in Singapore, Andreas Renulf. "We have a regional office for oil and gas based in Singapore, and from there we serve the Southeast Asia region together with our offices in Malaysia, Indonesia, Vietnam and Thailand."
He continues, discussing two avenues of market activity: "On one hand, the market in Southeast Asia is growing, particularly in Vietnam, Malaysia and Indonesia, with regards to the upstream sector. On the other hand, Singapore is known for its shipyards and these have become centres for fabrication in the offshore industry on a global business where they are competing with Korea and China. Fabrication is mainly on floating drilling and oil production and this is a huge potential growth area that we see."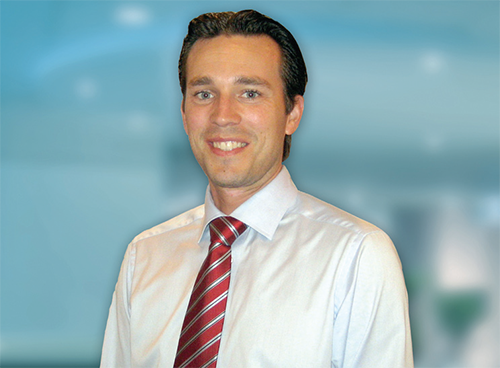 ABB has a strong focus on, and has made significant investment into the FPSO market. The floating oil platform segment of the industry, is a rapidly developing area of the offshore market. Its customers in this area include Modec, SBM and BW Offshore. The company has marked its commitment and interest by investing in an engineering centre, which Andreas describes: "A year ago we established an FPSO engineering centre in Singapore to deliver the complete electrical power distribution, with the so-called Electrical-House. It basically means that switchgears and other electrical and automation equipment are placed into a steel building where the equipment is tested and the complete module is delivered to the FPSO. To offer these electrical houses we have the electrical engineering capabilities which can be expected of a company like ABB, but we have also invested in engineering capabilities for structures, cables and HVAC systems to make sure that the fabrication is properly managed and always deliver on-time."
Aside from this obvious strength, which sets ABB apart in a competitive marketplace, the business possesses considerable know-how in the other portion of its offering. Andreas explains: "We're strong on the automation side with our process control and integrated safety system 800xA. Together with our Norway branch, we have a global agreement with an FPSO operating company whereby we maintain the automation systems on the different FPSOs and also offer remote support for the automation systems, regardless of location."
The company's after-care and service concept is one of the key ways in which it differentiates itself. Providing world-class support ensures that a customer's investment reaches maximum performance levels and continues to do so throughout the lifecycle. From spare parts and consulting to optimisation and outsourcing services, ABB's service organisation helps improve equipment productivity, minimise costs and extend the useful equipment life.
Looking more closely at its FPSO endeavours, Andreas discusses the challenges of making solutions for FPSOs: "It puts even more pressure on on-time delivery because the time from order to completion of the FPSO is shrinking, and becoming increasingly competitive," he says. "We have responded to this by ensuring we have an organisation that can always deliver the electrical modules and the automations systems on time.
"Last year in November we delivered the E-House (electrical module) for one FPSO company in Singapore on time, and we have now received another E-House order from the same company for another FPSO for Brazil. We are also in the middle of executing an automation job with our 800xA control system for an offshore platform in Thailand as well as a subsea control system job for an oil field in South East Asia."
Clearly, the organisation is experiencing a fair amount of activity, despite the recession. Being present, and possessing expertise, in a number of diverse markets brings strength to its potential to survive the current situation. The business has seen for itself that developments are still taking place, for those companies that are 100 per cent focused on projects. "Last year and this year have been slow in the market though we foresee strong growth in 2011, particularly in the FPSO market," Andreas says, sharing his thoughts on ABB's future in Singapore.
"Going forward, we want to take more of a market share on the automation and power/electrical side. We intend to stick with our business model and invest more in the region in order to grasp higher stakes. In the future we think the importance of maintenance of the FPSOs will grow, as they will be going out into the world, and require a great deal of remote support and a global set-up, so this is something we'll push for."
ABB Pte. Ltd. (Singapore)
Products: Power and automation technologies