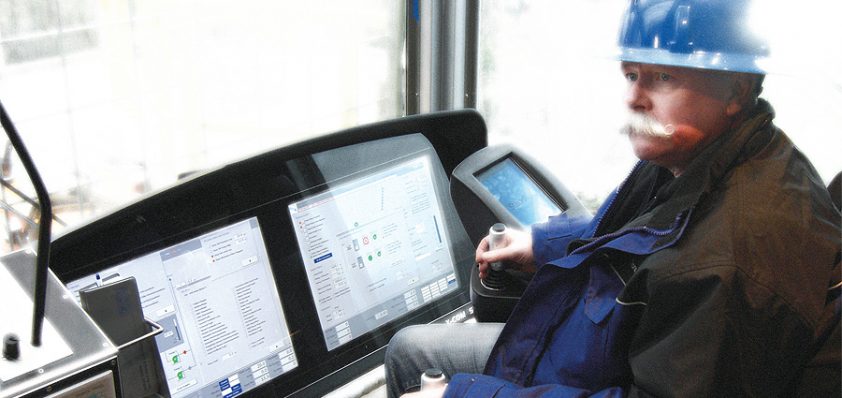 Drilling and able
Ability Drilling ASA is a Norwegian based onshore drilling contractor.
The founders of the company have extensive experience in the offshore drilling market and the ambition to transfer new technologies developed offshore to the onshore drilling market, which has experienced limited technology development during recent years.
To ensure the company's vision is successfully achieved, Ability Drilling has employed an experienced management team. This team possesses a multitude of skills and has, for many years,
successfully resolved a variety of practical day-to-day operational complexities within the international oil and gas industry. Building on this success, the management team will stay focused on driving and capturing major growth opportunities in the market.
Ability Drilling currently has a manufacturing programme for 42 state-of-theart fourth generation drilling rigs and 42 workover rigs. Nine drilling rigs and two work-over rigs are now under construction. These rigs are based on a new drilling concept, which consists of a compact designed drilling package using the rack and pinion principle. Furthermore, the manufacturer, Sense EDM, and the experienced team from Ability Drilling,have implemented an extensive amount of related to efficiency, health, safety and the environment, throughout the design and development process.
With 11 rigs under construction, the company is currently studying the market to identify potential customers. As a result, in January 2008 the business signed a contract with Porosity Limited in Jordan for the delivery of one drilling rig in March 2008. This rig will be used for an exploration well in the area. This contract has been achieved in close co-operation with the company's business partner – KAN International Petroleum Services in Jordan. In addition to this contract, Ability Drilling has signed two letters of intent with Sonoran Energy Jordan Ltd for a drilling rig and a work-over rig.
Hans Petter Eikeland, chief executive officer for the business comments: "`I am very happy that we have been able to secure a long-term contract in our main target area. We are also pleased to see that our long term relationship with KAN International Petroleum Services has been successful, and they have given us the opportunity to start drilling and work-over activities in Jordan – a country we believe offers great potential. As a result of this contract, we will be able to strengthen our reputation in Jordan."
The Middle East and North Africa are Ability Drilling's core markets – these areas represent 67 per cent of proven oil reserves and 45 per cent of proven gas reserves worldwide. Furthermore, most of these reserves are located onshore. Due to the strong focus on energy security and greenhouse emissions in Europe, thermal
drilling is also defined as a core market.
Hans Petter comments: "As a result of the increasing pressure to be more environmentally friendly, the demand for geothermal energy is now greater than ever. We have recently signed a contract with Geoenergie Bayern (GEB), a German company operating in the geothermal industry. This contract is for the delivery of one drilling rig, which is expected to start its operations in August 2008. This is a five-year contract where our rig will be drilling for hot water for electricity production."
Ability Drilling believes that the renewable energy market will be growing rapidly on a global basis over the next few years. In Europe, the company expects that Germany will become a significantly large market in this area because of financial incentives from the government to invest in renewable energy projects, and the availability of hot water in recoverable reservoirs. Hans Petter continues: "We are very pleased that we have now entered into contracts in both our core markets – oil and gas and geothermal energy. This latest contract confirms that our land rigs are suitable for this new market. Our rigs produce very little noise, which is a great benefit as most of the geothermal wells are near villages and towns. Furthermore, they have the ability to undertake a number of tasks at the same time – this is cost effective as it reduces overall operation times."
He adds: "We know that the oil and gas industry is still very strong, and we hope that our partner in Germany, GEB, will develop into a long-term player in the geothermal market, utilising rigs from Ability Drilling. Consequently, we feel that the outlook for our company is more than promising."
The organisation's future vision is to become the preferred land rig-drilling contractor and to deliver an excellent performance to its clients, whilst exceeding their expectations in both operational efficiency and safety standards. Hans Petter concludes: "By the year 2010 we aim to have at least 20 rigs operating in the Middle East and Europe. In the long-term we would like to have our complete fleet of 84 rigs in operation. To help us achieve this, we have a top class management board, complimented by the best tools available – a fleet of multi-purpose rack and pinion rigs."
Ability Drilling ASA
Services Operator and provider of drilling rigs