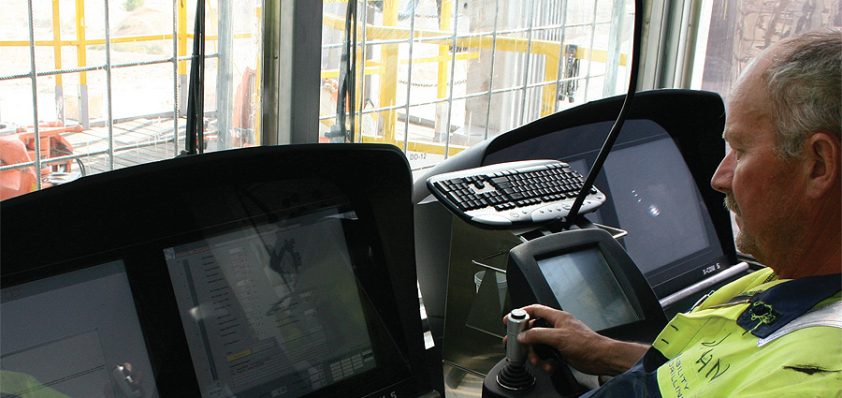 Drill seekers
With a distinct vision and mission to be the preferred land rig-drilling contractor in any region of the world, Ability Drilling places emphasis on exceeding expectations throughout its specialised operations.
The company's expert employees are backed up by a highly experienced management team, who between them hold over a century of knowledge in the oil and gas industry. Ability Drilling's workforce possesses a multitude of skills, expertly handling the operational complexities that arise during day-to-day international oil procedures.
Producing land drilling rigs throughout the world the company works closely with its biggest supplier TTS Sense to produce the highest quality rack and pinion rigs. So far Ability Drilling has ordered 11 rigs, nine of which are land rigs, one is a 150 tonne workover rig and the other a 150 tonne ultra-light drilling rig. In conjunction with its construction partner TTS, the company has options for 33 additional land rigs and 40 workover rigs. By combining fourth generation drilling technology
with outstanding experience Ability Drilling's multifunctional rigs are ideal for underbalanced drilling, slim hole drilling, workover, well intervention, snubbing operations and re-entry. The company's premier facilities enable clients to replace conventional drilling rigs, hydraulic workover units, snubbing and coil tubing units.
Currently Ability Drilling targets the onshore operations in the MENA (Middle East, North Africa) and European markets, as well as liquefied natural gas reservoirs. All of these areas have huge potential for growth and the company is persistently finding new areas to base its activities.
At the start of 2009 Ability Drilling entered into a joint venture with MIPPSA de CV, a Mexican registered company, and Energy Services Corporation Ltd, a Panama based organisation. This joint venture has been designed to own, lease out and carry out the maintenance on 150 tonne rigs. As part of the joint venture, in which all parties own a third, three of these rigs are to be bought from Ability Drilling with an option of three more; the first two will be employed in Mexico, on three-year contracts with clients Pemex. The aim is for the venture to work actively to gain new contracts and expand the business in response to market forces in Mexico for drilling rigs.
The pressure to become more environmentally friendly in the oil and gas industry is constantly increasing with the emphasis being on renewable energy. Ability Drilling has acknowledged this, with its business in geothermal markets being a distinct target for the organisation. This is especially key in Europe and countries such as Germany where government incentives propel renewable
energy projects. The company has
been successful in entering these markets with its rigs being ideally suited to make the transition to geothermal. The reduced noise emitted from the rigs enables them to be placed near towns or villages where many of these projects are based.
With an emphasis on environmentally friendly solutions, Ability Drilling's state of-the-art rigs have been designed with reference to the health, safety and environmental factors experienced in the north sea industry with regards to hands-off operations, no dropped objects and no spillage to the outer environment, in conjunction with maintaining the utmost efficiency. As such the company's innovative rig designs are dedicated to the safety of both worker and the environment. The rigs are either AC or hydraulically driven, with the AC rigs able to be powered locally in built up urban areas or by low noise generators. Both types are semi-automatically operated leading to less hands-on procedures and smaller crews. In addition the ability to run simultaneous operations through pipe handling and stand building systems adds to the efficiency of the business.
Geothermal drilling is a relatively new area of business for Ability Drilling with a number of possible future customers taking interest in the company's capabilities. However in recent months, due to the economic situation and the changing energy prices the business has seen a down turn in contracts. In January an agreement had to be cancelled with Geoenergie Bayern to produce land rig number two. Originally scheduled to start operations in Germany in the fourth quarter of 2008, the company has experienced delivery delays, which coupled with world economy issues, lead to Geoenergie's contract termination.
TTS Sense has also agreed a revised delivery schedule with Ability Drilling, postponing the delivery of rigs five to nine for up to 18 months during this difficult time, this will enable the company to focus on the quality deliverance of drilling rigs three and four. Furthermore, the agreement will allow Ability Drilling to build a positive track record and improve its basis for future growth once the situation improves.
Despite these set backs, Ability Drilling is dedicated to its mission to be the premier land rig-drilling contractor to clients throughout the world – raising the standards in land drilling and exceeding expectations. The company's rigs are innovatively designed to meet the needs of a range of markets, industries and locations. Facilitated by its superior management team Ability Drilling is still aiming to have its current fleet of rigs in operation by 2010.
Ability Drilling
Services Operators and providers of drilling rigs