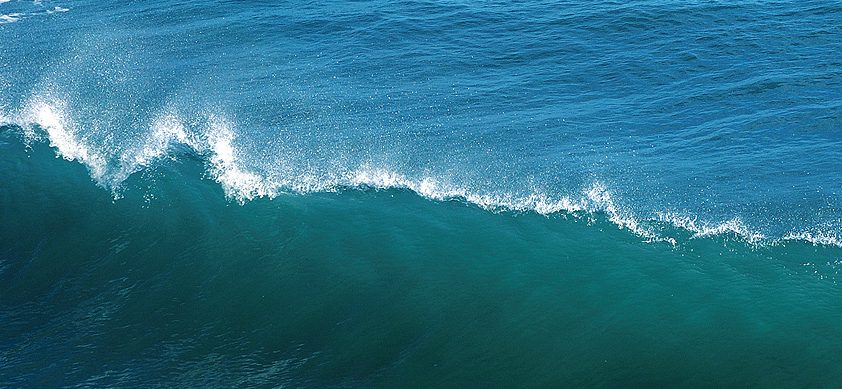 The total system package
Heating, ventilation, and air conditioning (HVAC) systems are an essential part of the safety system in the oil and gas industry:
AC Marine, now part of the Wilh. Wilhelmsen Group, a large Norwegian shipping and marine service Group, is an internationally respected provider of high quality HVAC systems and services to many key operators within the offshore and marine markets. The company can draw on a vast amount of experience within its operations, and has worked on systems for accommodation platforms, passenger ferries, military vessels, and offshore-related facilities like onshore oil and gas terminals.
Managing director Ivar Rogneflaten elaborates on AC Marine's core capabilities: "One of our key strengths is our combined experience of new-build projects and maintenance work, and our broad knowledge of numerous rules and regulations within the market on a global scale, which is a unique factor in comparison to our competitors. In the oil and gas sector, it is very difficult for newcomers to establish themselves in this niche area, so the broad experience throughout AC Marine is an important asset to have. We are also in a unique position in the market, because we offer services at the same time as working on new-build projects. We are also developing our capacity in the marine and offshore service side of the industry, dealing with the modification and maintenance of platforms.
"It is important to emphasise the holistic view we have in regards to our work, and we focus on all aspects of HVAC applications, giving us a high level of competence," Ivar comments. "By being out on the platforms, AC Marine's employees have first-hand experience of the scale of project, while at the same time getting feedback from the owners of the platforms. This gives us a wellrounded understanding of the operations of these sites, which we can pass on in the future."
Initially part of the ABB Group, AC Marine already had considerable pedigree within the HVAC market before becoming a separate company in 2003. Ivar explains the background of the business: "AC Marine's experience spans four decades, and we have been in operation for 40 years, so we have a vast knowledge of the industry, as part of the Group and as our own company. We are a systems supplier, meaning that we are capable of supplying all the HVAC equipment needed onboard a client's vessel. AC Marine also has an engineering facet to its operations, as well as a commissioning and testing unit. These capabilities form the total system package that we can offer to customers – we are more than a systems supplier; we can also install and check the entire system. AC Marine focuses on the marine market in Norway, as well as working on oil and gas, and Norwegian navy vessels. We pride ourselves on high levels of productivity, and our customers operate at major shipyards across the world, in locations such as Singapore, Brazil, Russia, and the USA."
Working directly with oil companies and shipyards, as well as EPCI contractors, AC Marine is respected for the bespoke nature of its systems. As Ivar outlines: "HVAC systems are divided into two main types: high pressure and low pressure systems. AC Marine supplies high pressure systems, which means that we deal with higher air velocity created by high power fans. As we see it, high pressure systems are more efficient, costeffective, and require less space. Subsequently, this means that they weigh less, which is better for the operations of a platform. All of our systems are designed with reference to the specifications set by oil companies, which are a detailed outline of the exact requirements needed from the technology. These exact specifications give us a guideline to work against, and it is a challenge in itself to tailor make equipment and design to comply with a client's wishes."
A collaborative approach underpins all of AC Marine's operations, as Ivar is keen to highlight: "Working closely with clients is an important contributor to a project's success, and it is necessary to communicate constantly with the end user in a contract, which is, in this context, the major oil companies in the industry. It is also vital that we remain in contact with the rig owners and platform operators around the world.
"We recently delivered an HVAC system to the first two semi-submersible units in the Gulf of Mexico – the Thunder Horse and the Atlantis, both operated by BP/Amoco. AC Marine has also been involved in delivering an entire system to the Moho Bilondo, which has been produced at Hyundai Shipyard in Korea, and will be operated by Total. This structure will finally be located in West Africa. We have also worked at the Statoil LNG onshore plant located at the Snøhvit field in Norway, supplying most of the HVAC equipment," Ivar states.
Operating in the oil and gas sector differs from AC Marine's projects in the marine and naval industries. Ivar describes how the company approaches work in the offshore sector: "The demands set by the oil and gas industry on our HVAC solutions are unique within our work. For example, there are specific standards for the materials that we use on platforms, like the alloy and plate thickness that we use. Equally, there are standards applied to EX motors, cabling and electric solutions, and cooling coils, where sometimes we use expensive titanium materials. Another important factor to our solutions is the 50 to 100 per cent redundancy on all systems."
Having recently come under new ownership, Ivar is cautiously optimistic towards the future: "Oil prices at this time are very high, so there continues to be many opportunities within this area. I think we might be at the top of the boom at this time, but I am optimistic towards future projects. Within the employment market in this industry, it is always difficult to get the right people, but we are keen to add to our experienced team of professionals. We are in the opening stages of formulating our strategies, and the new owners are concentrating on the sustainable development of AC Marine's business sector, which bodes well for the future," he concludes.
AC Marine AS
Services:HVAC