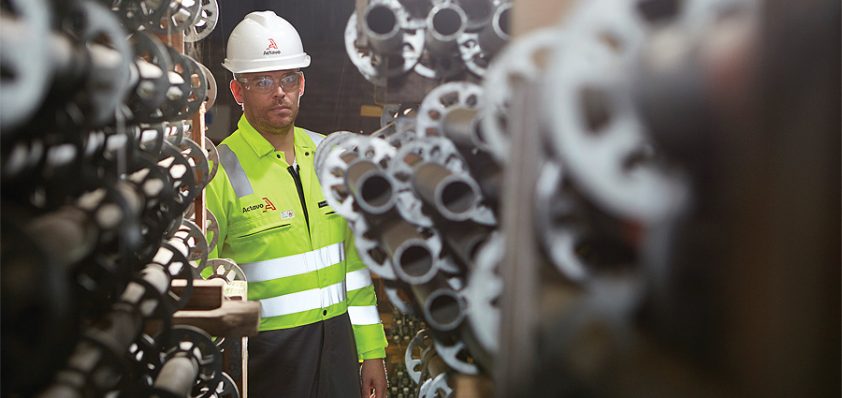 Strong performance
Bringing together years of experience and global expertise, 2015 saw the launch of Actavo as a leading international strategic operations partner. Its name, coming from, 'actus', the Latin for performance, Actavo is the new brand stemming from a wider transformation within the business. "It's been an exciting time for the company," begins Chris Foulkes, CEO Actavo – Industrial Division. "It comes following a lengthy and detailed process of review and reform across the group. The rebrand sees the integration of Deborah Services, Roan Building Solutions, RoanKabin, EventServ, Sierra Support Services, PDC, Siteserv and Siteserv Access & Formwork under one clear, progressive corporate identity. We are now providing customers with a single point of focus for a more extensive and versatile range of products and services across the business."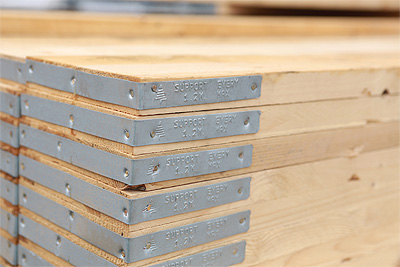 With this rebranded and refocused strategy in place, Actavo now employs a robust workforce of over 4500 people across more than 100 locations around the world. Its main services range from network, in-home and industrial solutions to hire and sales, building and event services, all targeted towards some of the world's leading companies. With this offering the company has established itself as a specialist in a variety of industries including power generation, marine, petrochemical, nuclear, home energy, satellite and telecommunications, education, healthcare, events services, civil engineering, water and construction.
"The opportunities for us in the marketplace at this time are ever increasing," continues Chris. "Having secured a number of large contract wins in recent months – from Scotland to Kazakhstan – we are building upon the momentum of our strong business performance across various jurisdictions."
Embodying Actavo's fresh approach to the market is its Industrial Division. With close to 50 years' experience behind it, Actavo | Industrial has a service portfolio that includes everything from access solutions, surface preparation, protective coatings and insulation to rope access, asbestos removal, industrial cleaning and fire protection services. Its long history has seen it provide these to the power, nuclear, oil and gas, petrochemical and marine industries. Last year, it extended this offering into transmission with the acquisition and integration of the UK's No.1 provider of tower maintenance services.
Illustrating the level of work carried out by Actavo | Industrial is its recently-awarded contract to become the mainstream provider of services to Babcock International Group. "This was extremely pleasing as it followed a tendering process that had lasted over a year and saw Actavo in direct competition with many of the industry's leading companies," says Chris. "Our success in securing this work further demonstrates that we are able to compete and win at the highest level. In the short term, this will see us working with Babcock on their marine sites in the South West of England and in Scotland."
Another significant example of its recent business growth and expanding global footprint is its joint venture with Lancaster Group in Kazakhstan. "Although we are in the formative stages of this contract and our working relationship, we are seeing really positive early results in the region and have great expectations for our future there," Chris adds. This project represents Actavo's first entry into Kazakhstan, a market that is currently undergoing major nationwide economic development.
With oil prices as they are at present Chris notes a noticeable impact on the industrial sector, which is creating new challenges for customers who are looking harder than ever at cost savings. However, he remains confident that Actavo's strategic partnership with these clients can have a positive impact through these tough times. "Through a commitment to continuous improvement and a focus on innovation, we have been able to work with our client base to provide greater value through productivity improvements, whilst retaining our focus on health and safety," he explains. "In these challenging times, we will be working closely with them to drive down their maintenance costs, especially through the involvement of our specialist services team and the wide scope of our offering."
Another portion of the business that highlights Actavo's long-standing and leading position in the global market is the Structural Division, which offers a comprehensive range of services. "This starts with the sale and hire of bespoke modular buildings and the more traditional jackleg units," explains CEO of Actavo Structural, Roger Hastie. "Then we have the country's most wide-ranging supplier of traditional and system scaffolding, formwork, fencing, shoring and non-mechanical equipment. Our dedicated teams bring specific expertise into large festivals, mass participation events, brand activations and other public activities to the worldwide events sector. Finally, we launched our own e-commerce site in 2015 and are optimistic for significant growth through this channel."
Where Actavo's Structural division really excels is in its customer service and its regular customer surveys support this, consistently reporting that Actavo is an easy company to do business with alongside its high levels of technical expertise and service. Combined with its extensive and leading service offering it is no surprise that the division has achieved significant year-on-year growth, well in excess of general construction indices, for several years. As with the Industrial Solutions division, Actavo Structural has shown its skill at reacting to market trends and supporting its clients accordingly. "Skills shortages in some sectors are affecting where we invest so those products that require lower skills and can help overcome the shortages are definitely products we invest in," says Roger.
"Over the coming year we will also be investing further into comprehensive training and development to improve our customer service. Our new all-purpose training centre will be opening very soon and is intended for the product training of all new staff as well as presentations to customers. Alongside this we are also looking at how we can increase the proposition we offer to our customers in terms of convenience and added value service. Therefore we are now developing our Actavo Direct online business, as part of our multi-channel approach to the market. Our passion is all about providing quality products that are competitively priced and delivered with total customer convenience and satisfaction at our core.
"Whether it is onsite, in one of our expansive list of depots nationwide, or now online or on mobile, we will be available to provide the best possible service to our customers. With a continued commitment to expand our services, with the likes of mobile and click-and-collect options, we believe we will be able to meet the growing and changing needs of our customers. As such, in line with these growing demands, this is an important area of development for us and we believe that it will become one of the major growth areas of our business." Other recent investments for the segment have been into BIM in its Building Solutions business with the aim of differentiating itself further and developing its success in more markets, such as the education sector.
Actavo has consistently demonstrated its ability to provide valuable services to high-profile and demanding events. In 2015, for example, it completed a project management contract in Canada for the Pan-America Games. Roger comments it is this type of event he would like to see the company's expertise being increasingly deployed into the future. "Elsewhere, our hire and sales operation is now a market leader in many of the products and services it offers and the plan is to open more branches and relocate a number to larger premises to become even more prominent," he adds.
As far as the future is concerned for Actavo, Chris Foulkes is confident that the new branding will be key to achieving global success on a large-scale. "Any large corporate rebrand brings both challenges and opportunities," he says. "The primary challenge is ensuring that everyone knows our new name, is clear on who we were, understands the services and expertise we continue to deliver and can appreciate the additional benefits from availing of our integrated solutions. Actavo is determined to be the preferred strategic operations service partner for the world's leading companies and we believe we have the personnel and processes to realise that vision into the future. Ultimately, under this new brand identity, we are confident of continuing on our ambitious international growth trajectory."
Actavo
Services: A leading international strategic operations partner providing solutions to numerous sectors