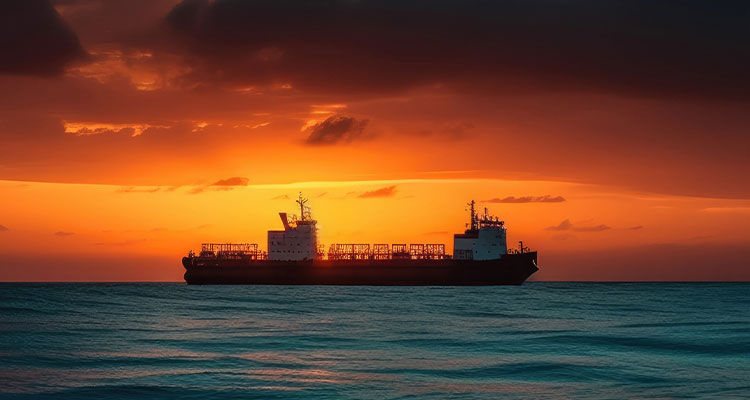 Advanced automation and control in a connected vessel deliver significant benefits for lifetime operation of FPSOs By Emmanuel Guilhamon 
Global energy demand continues to increase, and every part of the value chain is evolving to improve production and reduce emissions. To meet this demand, operators of offshore facilities require the highest level of process safety to protect personnel, assets, and the environment while maintaining maximum uptime and minimizing disruption. Offshore production systems, such as floating production storage and offloading (FPSOs), are designed to operate 24/7. The financial impact of downtime and repair work is high. Systems and equipment must operate in an environment of strong currents, uneven surfaces, extremely low temperatures, and staggering depths. High-reliability architecture and reduced maintenance are critical for any oil and gas company that deploys production from a platform or seabed.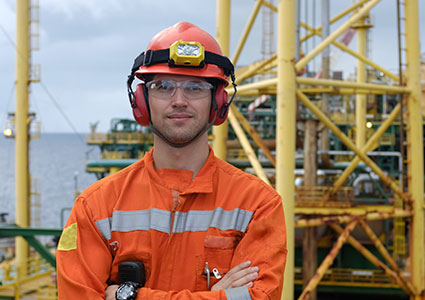 Productivity and profitability 
Earlier this year Rockwell Automation announced a collaboration with Schlumberger, Sensia and Cognite to accelerate the evolution of FPSO facilities. Digital capabilities developed by the four-company coalition will improve the reliability, availability, safety, and efficiency of these critical assets – all while lowering the carbon footprint of their offshore operations. 
The coalition integrates the entire data life cycle with targeted automation, analytics, simulation, and visualization capabilities to enhance efficiencies in FPSO performance. This results in optimized equipment utilization and energy consumption, improved safety, reduced risks of equipment failure and unplanned downtime, and better-informed strategic decision-making. 
FPSO vessels are significant operations with equally big challenges. At the project execution phase, time and cost targets can be elusive, forcing many oil and gas industry projects to run over budget and schedule. FPSOs may perform better than average, but their sheer size and scale mean that any cost or schedule overrun will seriously affect the project's financial performance. 
During the operational life of an FPSO, a wide range of challenges can threaten productivity and profitability – from production losses because of suboptimal operations to unplanned downtime and operational incidents. FPSOs must be operated to their safe production limits to ensure profitability and a satisfactory return on investment despite limited maintenance capabilities. A further challenge comes from staffing, recruiting qualified, trained operatives, and dealing with the high turnover of operations staff. The added complication of sustainability and social responsibility concerns puts additional pressure on your business to better manage safety, security, and environmental risks. 
A connected vessel combines standardized systems and improved supplier coordination with the power of digital technology. An end-to-end strategy takes an innovative design and implementation approach to building and managing a connected vessel. It also addresses the entire process – from the reservoir through topside production, vessel management, and beyond. 
The technology can improve efficiencies at every stage of an FPSO's life, stretching from initial project execution to long-term sustainment. More than that, it creates opportunities to reimagine what FPSO operations can be. It makes it possible to maximize production using digital technologies that create better visibility and flow assurance while remotely coordinating expert support for the vessel's life from a connected, onshore operations center. More importantly, for the future aspirations of oil and gas operators, it is a significant step on the pathway toward more autonomous operations with connected and automated technologies. In our experience, a connected vessel offers potential savings of up to $150 million, which far outweighs the cost of the technologies and work processes required to implement a connected vessel strategy.  
Standardized systems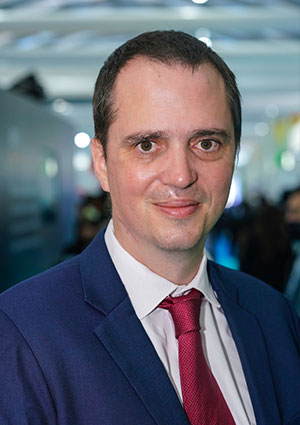 Standardization is a crucial facet of success. Too often, automation and electrical systems become the critical path to FPSO project completion because of regular design changes. Poor project execution can also result in costly changes at the shipyard, leading to commissioning and start-up delays. Using standardized systems and better supplier coordination can help address these challenges.  
Production modules are traditionally designed and constructed in diverse locations. Each module is often built to its own supplier's design specifications, and there is usually limited interaction between suppliers themselves and between suppliers and the main systems. This approach can lead to installation problems at the shipyard. Design changes can be up to ten times more expensive when they are made at the shipyard instead of during the engineering phase, and this rises to one hundred times more expensive when they are made during commissioning and start-up. 
Optimized performance 
During the production phase of an FPSO's lifecycle, advanced automation can help operators optimize an FPSO vessel's performance and realize the true potential of its production assets. This is achieved through connected modules that use the latest technologies for asset management, remote support, obsolescence, and spare parts management. This production platform provides secure connectivity and scalability to visualize and optimize production from the reservoir to the production units. Capabilities like reservoir analysis and management can help operators maximize production over the vessel's life.  
Using the connected vessel approach, operators can optimize FPSO performance and realize significant savings from the shipyard through full production and retirement.
Emmanuel Guilhamon  
Emmanuel Guilhamon is EMEA Heavy Industry Manager at Rockwell Automation, a global leader in industrial automation and digital transformation. Rockwell Automation is dedicated to making its customers more productive and the world more sustainable.