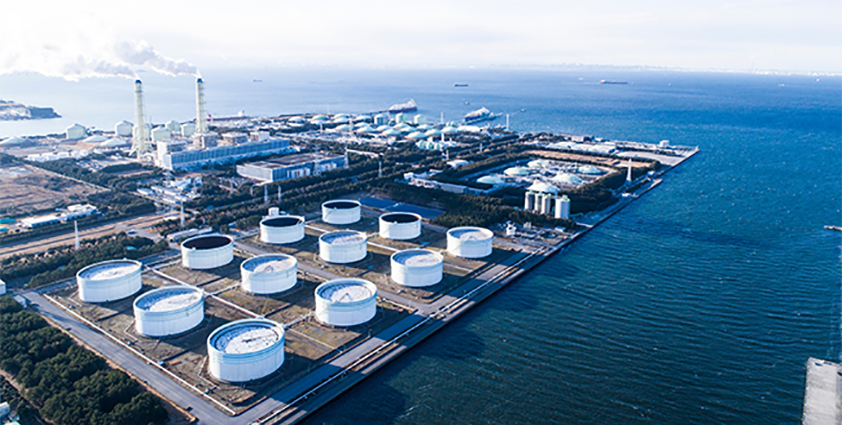 Advanced Energy Experts uses its focus on collaboration to bridge the gap between traditional consulting and tangible project strategy and development.
Developing natural gas and LNG projects is big business, but it's important developers not only have the right partners, but also have projects commercially streamlined so costs don't balloon and get out of control. Profitability always is the key, and developers know the importance of tackling these projects with smart strategy. That is exactly what Advanced Energy Experts (AEE) provides.
"When we started, the power generation development market was hot, and what we brought to the table is a commercial aspect," President Bernie Schaffler explains. "Power generation developers often enter contracts not understanding everything they are getting into or how it can work commercially. That was the niche we filled immediately. In layman's terms, developers and owners put these contracts together but may not understand the technical terms and how they relate. We bridge that gap."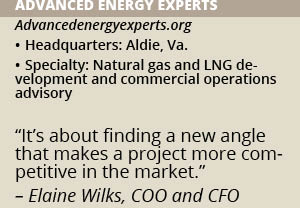 AEE comes to these projects with more than 30 years' experience in project development, finance and commercial operations and negotiation focused on the natural gas industry. By working throughout the natural gas supply chain, AEE specializes in infrastructure development such as pipelines, power plants, LNG/CNG stations and virtual pipelines. The firm supports and facilitates project and finance and commercial negotiations, as well as contract negotiations, and it develops growth strategies and implementation plans for public and private entities, while helping them maintain their budgetary and regulatory goals.. With its vast experience, AEE also acts on behalf of its clients to support the implementation of developed plans.
"We are known for being really collaborative and providing our realistic opinion on projects," COO and CFO Elaine Wilks says. "We are a firm that has bridged the gap between traditional consulting and tangible project development because we have a knowledge of what the real world is like and what projects need to do beyond what's on paper to be successful. Clients need to know the risks, benefits and their options, and we provide a dose of reality to them so they can make better judgements and decisions for the project timeline and revenues."
The Right Mix
With the natural gas business being very dynamic, relationships drive this business, Wilks admits, and AEE leverages its own relationships to ensure clients are aware of everything they need on every project. This helps clients get ahead of potential issues sooner, working in a more proactive manner in developing projects. This also assists developers in making better decisions.
"One of the first things we do is educate clients on how long projects will take, what are the considerations and that they should consider those sooner than later," she explains. "Time always is of the essence, and developers and potential investors need to plan accordingly.
"Diversification of assets is always top of mind with clients, and we help to figure out the right mix of structures to make a project more competitive," she adds. "It's about finding a new angle that makes a project more competitive in the market. This could involve broadening options, hedging structures, looking at the feedstock and infrastructure leveraging. Sometimes the change is just slight enough to make the revenue a little higher and the project more competitive."
By making projects more interesting and dynamic than they have been in the past, clients can spread out risk, achieve higher profit margins and lower costs, increasing the total benefit of a project, AEE has found. Wilks notes the global market is getting smaller, so diverse projects often are more attractive to investors, resulting in a stronger business plan.
She sees AEE growing in midstream and LNG, while there is a "tremendous amount of interest" in exports, so the firm focuses on finding the right blend of agreements and improving clients' operations. Schaffler notes there is continued political pressure to move away from coal and to cleaner fuels and options, so gas will continue to be an important component to the fuel mix in the U.S. and globally. At the same time, he says, Europe is looking more into U.S. shale gas to get away from other natural gas resources, and AEE can help these firms understand how the U.S. and the global natural gas industry works.
"We want to maintain our core mantra of providing commercially minded support and advising clients when it comes to their assets," Wilks says. "We deal in reality, and we want to expand upon that and help other people who are looking to diversify their ownership and development. We can help them expand their borders in an industry or geography and really be part of the evolving industry as it becomes more of a dynamic environment globally."