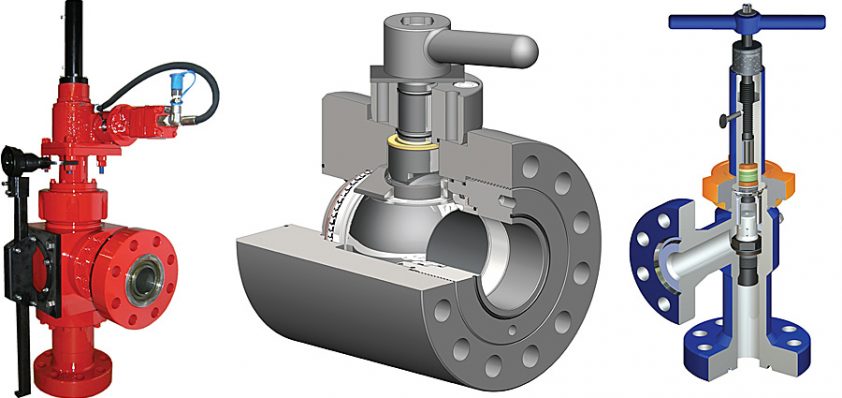 Advanced into the future
Established in 1999, Advanced Valve Solutions (AVS) is a Dutch firm that supplies specialist valves and related equipment for the oil and gas, petrochemical and power industries.
It has worked with both small and major operators to provide innovative solutions for subsea applications, collaborating closely with its suppliers to develop products that meet the evolving needs of the market. The company has recently started moving into the realm of glass-reinforced plastic (GRP) valves to continue offering customers the best solutions available.
Managing director Karel van Wijk explains how, over the last 18 months, the company has undergone a number of changes: "Due to the fact that a lot of projects in the oil and gas business have been postponed, there has been an interruption in the flow of orders throughout the supplier segment. As this business hasn't been around, we've changed our approach to focus more on maintenance, smaller projects and modifications. Another big change to AVS was the leaving of supplier Piper, which we replaced with lines from Cortec Manfold Systems and Cortec Fluid Control. Those two companies have brought in a vast scope of knowledge and broad range of new products that we can supply our clients. These new products include a complete range of choke valves, compact valves and trunnion-mounted compact valves amongst others."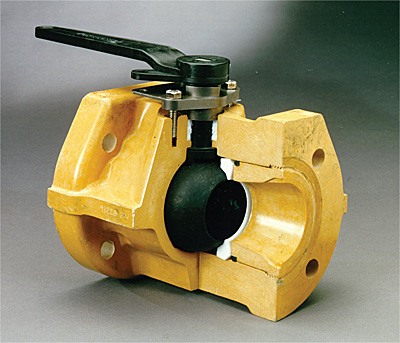 Another important new partnership the company has formed is with US-based company Nil-Cor, which has seen the addition of GRP valves to AVS' portfolio. "GRP piping is extremely popular for offshore systems," Karl explains, "because it is lightweight and incredibly cost effective whilst offering the same standards as traditional metal products. We now offer clients a valve mate made from the same basic materials as GRP piping. The advantages of this are that, if you have for example a four-inch super duplex house and swap this was a GRP valve, it is between 15 and 20 per cent of the price and about half the weight. For a production platform or drilling vessel this is a significant improvement in weight reduction whilst the performance of the valve remains exactly the same."
Although AVS does not fabricate any of the valves that it sells, it works closely with both its partner suppliers and clients throughout the development process to ensure that each end product is suited to the demands of the market. Apart from Nil-Cor and Cortec, it works with Weir Power and Industrial, Zwick and Perrin to push development forward for its oil and gas client base. "It is important for AVS to be involved with the market's leading edge because we like to be able to bring something new to the sector. We help our clients redesign and improve the technical capabilities of their installations by decreasing pricing," Karel comments.
Despite these advances and capabilities, the market during the last 18 months has proved to be a difficult place even for AVS. Having been a rising star used to rapid expansion, the economic downturn and subsequent slow down in figures saw the company shifting its operations to maintain stability such as moving into smaller projects and increasing after sales services. These smaller contracts have helped the company round out its service portfolio; after-sales, maintenance and modifications are an increasingly important part of any sales package, as clients increasingly desire a one-stop and hassle-free solution.
"I really see that although we already have a very strong maintenance department," explains Karel, "the market is more and more demanding of tailor-made end packages. It is not just the valve we have to offer but also the installation and a full maintenance package around it. Furthermore, there is the need for having a constant stock of spare components and additional parts. We can, however, fulfil this type of commitment easily."
As Karel goes on to highlight, however, the decreased speed of the market has been beneficial in different ways: "There is time now to introduce new product lines, to review basic designs and basic developments with the big end users or big design companies. Without the severe pressure of having to complete numerous projects within a time limit, there is the space to evaluate and fiddle around with products. With this time out there is now an enormous managerial effort on our part to manoeuvre AVS into a better market position for when it picks up again."
Looking into the future, then, Karel concludes by looking at the strategies AVS has for the coming years: "In the next couple of years we are expecting the market to move into deeper waters worldwide. If you look at the North Sea, where oil resources were expected to run dry five years ago, more wells are being drilled to try and get more out. There is a lot of specific work in this area that we really love to work with: smaller projects, greater engineering and special studies. There are a lot of future opportunities in this area that we hope to pursue"
Advanced Valve Solutions
Products: Subsea valves