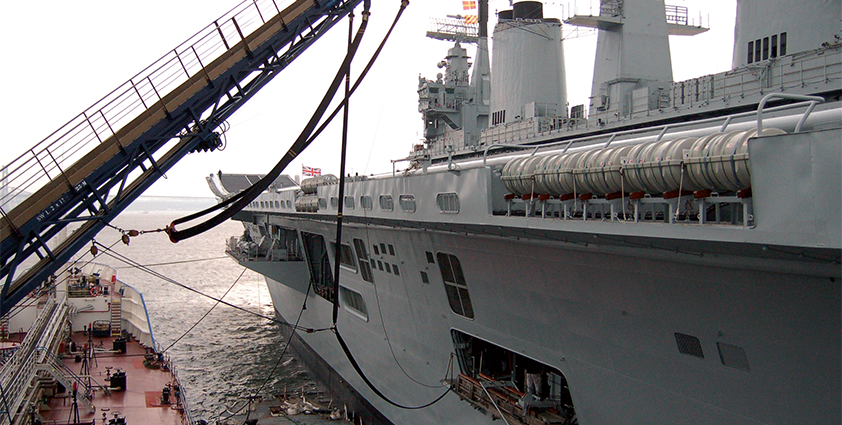 Aegean Marine Petroleum Network Inc
A growing reputation
Operating as a subsidiary of Aegean Marine Petroleum Network Inc (AMPNI), Aegean Bunkers at Sea (AegeanBAS)is a leading offshore bunker supplier to shipping companies dealing in niche locations across the English Channel, Ireland, Scotland and the North West European Atlantic coast.
Both crude oil and LNG carriers represent a significant share of AegeanBAS' customer portfolio. The company provides both in-port and offshore bunkering services for the international shipping industry, as well as a complete range of top quality bunker fuels and lubricating oils. This service is further supported by three dedicated high-performance seagoing bunker tankers with sophisticated in-line blending systems.
When AMPNI was first established, its founder and current head of corporate development, Dimitris Melisanidis, had the aim of creating a truly global marine bunker supply network. It is safe to say that this has since been achieved, with the company having established service stations, in addition to those served by AegeanBAS, not only in the Greek market of origin, but also in countries such as Singapore, the UAE ARA (Antwerp / Rotterdam / Amsterdam), Gibraltar, Jamaica, Trinidad and Tobago, Canada, Mexico, Ghana Tanger/MED, (Morocco) and most recently, Las Palmas in the Canary Islands.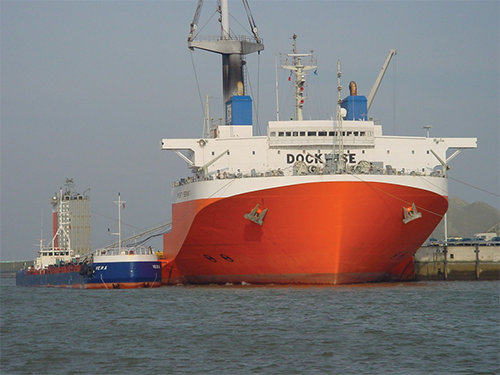 This is a region that has been a major bunkering location in the Atlantic for many years, and AMPNI's presence, alongside the additional bunkering stations it operates through Gibraltar, Tanger/Med and West Africa, enables the company to strengthen its position as a leading supplier of marine fuels and lubricants in a region where a lot of offshore activity is taking place, and will continue to take place in the coming decades.
Managing director of Aegean Bunkers at Sea, Reginald Robyn, elaborates on the development: "Earlier this month, we were able to expand our reach through a strategic acquisition of the Shell Espana terminal at Las Palmas. This is a significant location, as it lies off the Northwest African Coast – which is an important shipping route from the Southern Hemisphere to the European continent and the Mediterranean."
The Shell Las Palmas terminal occupies an area of approximately 20,000 square metres and it includes a lubricants plant, inland storage facilities totalling 65,000 cubic metres as well as on-site blending facilities to sell all grades of fuel oils and distillates and lubricants.
This latest development comes off the back of the AMPNI's largest acquisition to-date, the takeover of Verbeke Bunkering, in Belgium. Reginald highlights: "In order to ensure our company is present in every strong bunker hub, it is vital that we enhance our services where possible. Verbeke's leading market position in the Antwerp-Rotterdam-Amsterdam (ARA) region would provide just this. When we saw the opportunity to make this acquisition, we went for it – and it has been pivotal to strengthening our brand further."
In addition to the acquisitions made during the last three years, AMPNI has implemented a substantial new building programme and invested in 31 new double-hull bunker tankers. Reginald reveals: "We now operate a very large bunkering fleet, consisting of 65 dedicated bunker tankers and six storage tankers, the largest in our industry. This fleet will allow us to further serve our customers in our global network of service stations. Our bunker vessels are ideal for the offshore oil and related companies, particularly working in the West African and North Sea region. By strengthening our infrastructure we are able to ready to continue future growth in that sector as well."
AMPNI is always looking for new opportunities, according to Reginald: "We are continuously looking for potential areas of expansion around the world. The company is always on the move to improve its network of service stations in order to strengthen its reputation and, particularly amidst the current market conditions, carefully surveying the trends within the industry. We shall continue to grow by setting up more stations and enlarging our network of supply stations and service centres around the world, in order to become recognised as a truly global bunker supplier. By drawing upon the support of our mother company and its strengths in not only bunkering, trading and agency services but also shipping in general, I expect that our company will be a significant player for many years to come."
Aegean Marine Petroleum Network Inc
Services: Bunkering services