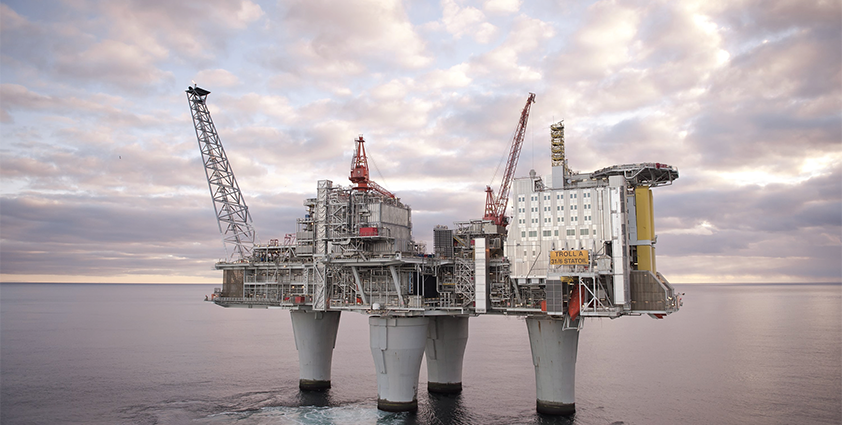 AF Offshore & Civil Construction
AF Gruppen with further pursuit towards offshore oil & gas
"It was back in 1989 that the organisation, AF Gruppen, undertook its first oil and gas project on behalf of Norske Shell," explains Ragnar Reitan, vice president of AF Offshore & Civil Construction.
"In the two decades since, the business has undertaken an almost continuous run of different onshore oil and gas projects, mainly related to civil construction works and some mechanical works. AF Gruppen is of the opinion that the oil and gas business over the years has represented the best practise of how to organise and follow up complex and multi-discipline projects. Therefore, in driving for the highest standards, the company has used this as a benchmark when it comes to development of its own internal systems, business model and culture.
"In the presentation of AF Gruppen's Q3 results of 2010, the CEO announced that further growth for AF Gruppen will be pursued through further offshore oil and gas focus. The aim is to expand into the offshore market, taking on an increasing amount of maintenance, modification and EPCI projects. This shift in focus came as a result of the downturn in activity in the onshore sector and the rise in offshore projects occurring throughout the region. The development of AF Offshore & Civil Construction's offshore strategy gained further ground in March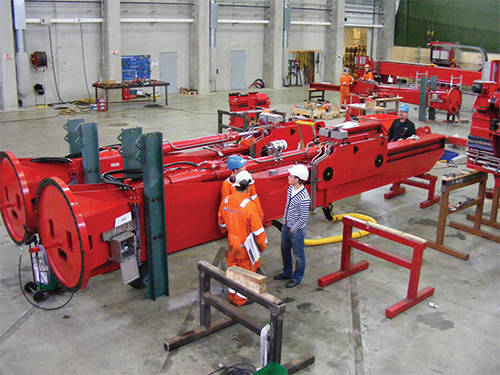 of 2011 with the acquisition of a Mandal based company in the southernmost part of Norway, now branded AF Offshore Mandal. The next few months after this acquisition were spent integrating this business unit into the AF Gruppen business model and it is now back to full operational status. After the success of this deal, AF Offshore & Civil Construction has adopted a continuous process of looking for future acquisitions and possible joint-ventures, in which these will share a common focus."
With business activity increasing, AF Offshore & Civil Construction is now actively striving to establish client relationships with some of the industry's biggest names. While it already has carried out works on behalf of among others BP, ExxonMobil, Odfjell drilling and TTS, its major client is arguably Statoil. As part of its onshore activities the company is carrying out extensive works for Statoil at its Kårstø and Mongstad refineries. The history between these two departments of the company leaves AF Offshore & Civil Construction in an attractive position to provide Statoil and other clients with the services it requires when conducting its offshore and onshore activities.
"What differentiates AF Offshore & Civil Construction from its competitors is its ability to deliver quality within given milestones, evaluate and handle project risks and the fact that it employs people who truly know what they are doing," Ragnar continues. "It has also incorporated the historic strengths of AF Gruppen, namely its ability to organise large, multi-discipline projects. AF Offshore & Civil Construction has also been able to achieve excellent safety records, with this department alone going more than seven years now without recording an incident that led to worker absence."
This feat, Ragnar goes on to say, is a result of the company taking a proactive approach to HSE: "HSE is something that needs to be fresh on the agenda of companies like AF Offshore & Civil Construction at all times. It is of no use just standing back and resting on the record that you already have because, if you don't keep focused on providing a safe working environment, that is when you are most likely to encounter an accident or incident. To counteract the risks involved with its work the company has installed a number of systems that monitor all of its routines. One such system is its safe job analysis, a process that ensures that every employee knows what they are tasked with doing, know the risks involved with their roles and are best equipped to deal with any unforeseen occurrences."
The company's attitude towards health and safety is really just a microcosm of its approach to business in general: "AF Gruppen and its subsidiary companies all share a number of core values that include commitments to remain reliable, trustworthy, disciplined and persistent in achieving profitable growth through thoroughness and hard work. The way it tries to drive these values home is through a strong management presence and involvement where those in charge very much lead from the front, working alongside the staff in all areas of the business," Ragnar enthuses.
With a strong operating culture in place and business levels increasing, Ragnar rightly states that the company has every reason to be excited about the future: "There is a strong sense of optimism in the region at the moment, particularly in light of recent oil finds in the Norwegian continental shelf. The total investments in the Norwegian oil & gas industry for 2011 is recently increased and estimated to more than 20 billion euros. The latest oil finds will ensure the stability of the investment in the region in the near future.
"With this astronomical figure in mind, now is the ideal time for AF Offshore & Civil Construction to develop by increasing both its presence in the area and its range of services as a way of ultimately raising its overall turnover in this lucrative sector of the oil and gas industry."
AF Offshore & Civil Construction
Services: Maintenance, modifications and EPCI projects