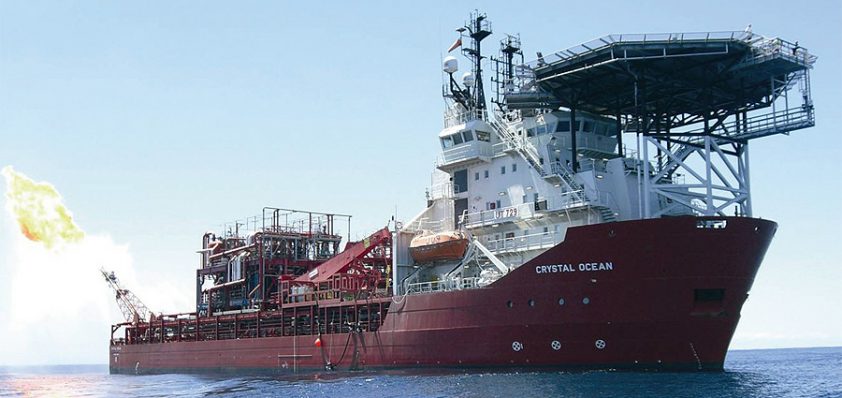 Maintaining success
"In the last three years the operations and maintenance costs in the North Sea alone have increased by around 14 per cent, meaning that this is a rapidly growing market with a demand for cost-effective, highly innovative solutions.
Furthermore, there are more than 60 new-build FPSOs planned to enter the sector by the close of 2010 and an indicated 28 per cent growth in the rig fleet – both of these require maintenance and integrity management systems in place before going into operation. Overall there is a very strong potential market for our services moving forwards."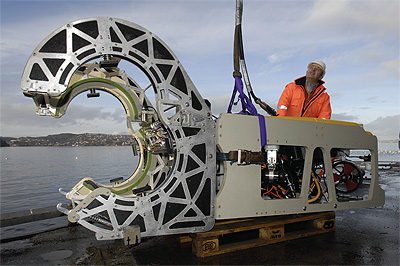 So says Aage Landro, executive vice president of the Field Operations division at AGR Group, who believes that his business is ideally placed to fully embrace this booming market: "Our focus is based around the management of integrity, maintenance and operational support on behalf of oil companies," he explains. "By using a number of in-house created management and maintenance solutions we carry out all of the planning, development and management of maintenance work and programmes on offshore installations and at onshore plants."
Aage looks more closely at what AGR Group's Field Division can offer oil and gas companies: "Essentially, you can find maintenance and management services in operational use all over the globe today, but we have some very special, internally developed concepts that really set us apart from many of our competitors – particularly our SOLV maintenance management solutions.
"SOLV, which was originally developed in cooperation with NorskHydro in the 1990s, is a unique and effective planning and management tool that helps to achieve optimal maintenance with the resources that are available," he continues. "The system is based around a highly detailed recording of total maintenance scope, actual condition and other information to optimise maintenance operations. It involves us pre-registering all items on an installation or at a plant that will need some form of maintenance in the future – and in most cases this really does mean almost everything – in a tailor-made database system.
"Once this is complete we prepare a detailed five-year plan for each customer informing them what will need maintaining each year," explains Aage. "Each year we provide the client with a plan of maintenance that tells them what needs to be undertaken, how to do it, all of the procedures necessary, and likely overall costs. This has really been a breath of fresh air for oil and gas operators as it is a unique system that has proven to offer between 20 and 50 per cent cost savings. "
Much of the company's success relies upon its recognition of the importance of an effective system to manage all aspects of an installation's maintenance. Aage explains: "For all offshore installations and plants there needs to be a strong system in place so that an operator knows all of the possible information regarding maintenance. Accordingly, we have built up a system that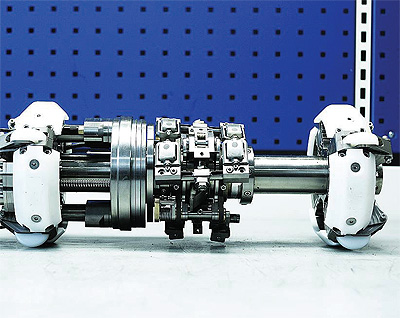 develops the technical hierarchy, links all of the maintenance information to this and transfers it easily to the clients online CMMS system. This allows the customer to see everything that they need to know very effectively, and in an automated format."
In addition to its established services and solutions, AGR Group regularly introduces new products in response to market needs, and in order to expand its market share: "In looking to expand our business we are focusing on integrity management and inspection execution," Aage explains. "The most advanced and unique of these new areas, internal pipeline inspection and maintenance, is one that there is an increasing need for globally. Operators are seeing the importance of being in total control of the technical integrity of their pipelines. We have a tool that can access previously inaccessible pipelines called Pipescan, which places us in the top three in the world in this particular market.
"On the same theme, we know that there is a booming market in the Gulf of Mexico at the moment, where all of the risers and pipelines in operation there will require considerable inspection or maintenance in the coming years," he continues. "Consequently we have developed a new tool specifically for this purpose called Neptune, which is designed for external subsea inspections without the use of divers. It involves the use of an ROV that clamps onto the pipe and uses high-resolution ultrasonic inspection technology. It is a particularly cost-effective and safe technology, as not only does it eliminate the need for divers and diving support vessels, but it can be used in rough waters and enables clients to go deeper than ever before."
With these developments in mind, Aage is confident that the future will be equally successful for AGR Group: "We will certainly look at getting further into the pipeline business in the coming years, but most importantly for us will be to continue doing what we already do so well. This will put us in a great position to take our services into new markets and regions with maximum success," he concludes.
AGR Group
Services: Maintenance and integrity management systems