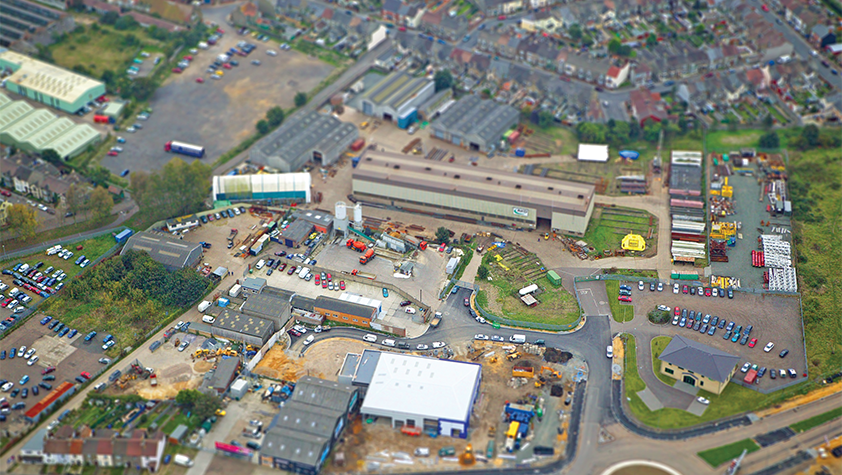 Award winning engineering
AKD Engineering Ltd has enjoyed a successful start to 2013, having signed a three-year strategic framework agreement with Aker Subsea and winning a £1 million contract with GE to supply machine components for the Ichthys CWOR riser project in Australia.
"We have just signed an agreement with Aker Subsea to supply engineered fabrications to its worldwide group activities," says Martin Jolley, managing director of AKD. "We have also won a contract for a major project in Australia, which we hope will springboard us into a larger project at the Ichthys gas field next year." The world-class Ichthys LNG project, operated by INPEX, has entered the construction phase and an estimated 4000 jobs will be needed in Darwin during construction peak, with a further 1000 required offshore.
On top of these exciting new developments, the company is sending its sales team to Nigeria to meet with Midis Energy Services Ltd, with which AKD has announced a memorandum of understanding. Midis offers its clients an engineering solution to the oil and gas industry, and through this joint venture AKD will continue to expand its already impressive portfolio of international clients. Midas Nigeria's leading services company is a highly reputable partner for AKD, becoming the first global partner with Midis in the UK.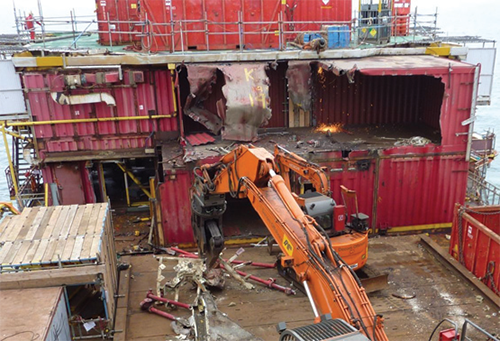 Currently the company is focusing on engineered fabrications for the oil and gas industry, as Martin explains: "There are two sides of the business; we invest in new products on one side, while the other focuses on decommissioning. We have a joint venture partnership with Tetra Inc, the largest decommissioning company in the US, which has been signed and sealed. We are working with them on a bid for work in the Brent Field, which is in the northern sector of the North Sea, and which should hopefully commence in 2015." AKD is also working with clients on taking down manned platforms that will then be left unmanned.
Following the successful decommissioning of five gas platforms for Shell in the North Sea Leman Field in 2009, AKD looked for a partner that could help continue growth in the decommissioning side of the business. "We identified Tetra as an extremely good partner due to its extensive knowledge in decommissioning and through our joint venture we want to offer customers a one-stop-shop" says Martin. "With Tetra as a partner we can offer a complete solution to those working in the decommissioning sector," adds Denise Farr, sales and marketing manager at AKD. "With Tetra's patented technique and ability to offer decommissioning at a lower cost, major companies can come to us and have platforms decommissioned from start to finish through the one company and to take the pain away we will project manage as well."
By combining AKD's experience of disposing of platforms above water and Tetra's experience from decommissioning over 1000 wells in the Gulf of Mexico, the two have aims to secure a stronger foothold in the North Sea by offering a complete package. "Looking at the model we use in the US, it works very well with at least 50 wells and platforms decommissioned a year. It is obvious that the one-stop-shop model is by far the most cost-effective and productive," says Martin. "We know the rules and regulations within decommissioning and can give customers confidence by sharing what we do and our knowledge as well. Clients can learn from us because we have completed major decommissioning in the North Sea before," highlights Denise.
To enhance the joint venture between AKD and Tetra, the company is focusing on transferring skills and training on both sides of the Atlantic, as Martin explains: "We see a significant amount of knowledge in the US that nobody has in the North Sea, such as the use of equipment and being cost-effective. We see this knowledge transference as an ongoing part of our growth." With repairs on platforms a short-term solution to a long-term issue, it is clear that the decommissioning sector will continue to grow and AKD developing skills in this area will be beneficial for the next generation of oil and gas employees. "I also think there would be a shortage of engineers if there wasn't such a training scheme," adds Denise.
Over the next five years AKD aims to expand to offices in other parts of the world and to develop tools, skills, and safety for both new build and decommissioning projects. "We have new design capabilities, a team of about six people, and they are coming up with fantastic ideas. Our goal is to become a designer and a manufacturer over the next two or three years," says Denise. The company is keen to develop effective solutions to working on decommissioning projects in the formidable North Sea while keeping costs low, as Martin concludes: "A lot of the tools used in the Gulf of Mexico at the moment are not substantial enough for use in the North Sea. We want to develop a design team over the next few years and to create tools for use on decommissioning in this area that will accommodate Tetra's knowledge and models. If we can come up with safe, well engineered and cost-effective solutions our engineering team will strengthen and grow."
AKD Engineering Ltd
Services: Engineering, manufacturing and offshore services