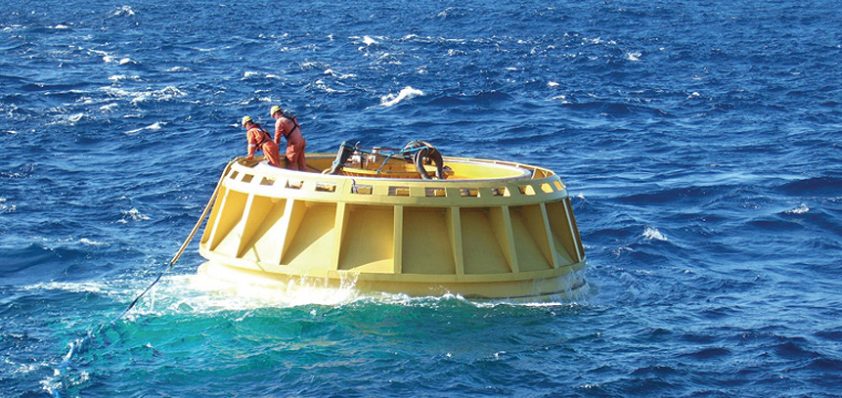 Mission possible
Aker Marine Contractors, part of Aker Solutions and a leading global provider of marine operations and installation services to the oil and gas industry, operates within the sectors of floatover, subsea installation, mooring and floater installation, as well as removal.
Services provided by the company cover development, detail engineering, procurement, fabrication and the performance of marine operations, subsea installation and removal activities. The business has two offices in Norway, Oslo and Stavanger, with a big office in Houston, Texas and smaller offices in Perth, Australia and Aberdeen, UK. It is also looking to set up elsewhere; the first will be happening in January 2009, in St. John's, Newfoundland.
Torgeir Ramstad, president of Aker Marine Contractors, discusses the business: "The company was established in the early 1970s when we started off in the platform manufacturing business, providing fixed concrete platforms for the North Sea. In the mid 1990s people stopped buying those types of platforms, but we remained focused on marine operations and installations, putting all our knowledge into what we now call Aker Marine Contractors. We used our previous experience, in handling some of the world's most challenging projects, to form a new business. Since then, we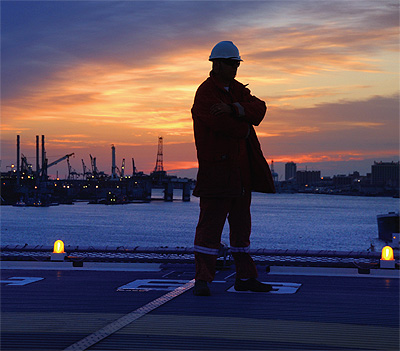 have developed competencies in related areas and started installing floating, production, storage and offloading vessels (FPSOs) offshore, in the UK, Shetlands and the North Sea. We have also completed different projects in places such as West Africa, Gulf of Mexico, Australia and Southeast Asia."
The company operates projects individually, as well as a part of Aker Solutions, providing access to the technology, competence, resources and global networks. The two state-of-the-art deepwater construction vessels, BOA Deep C and BOA Sub C, are controlled by Aker Marine Contractors. In addition, Aker Marine Contractors has an alliance with Maersk Supply Service; a high-performance focused company offering a worldwide service to the offshore industry, with a fleet of more than 50 offshore support vessels.
Torgeir comments on the benefits of being part of a larger organisation: "Aker Marine Contractors is an offshore marine installer, however, by combining the delivery of products from other parts of Aker Solutions that we belong to, we can deliver the complete package; we call it EPCI –engineering, procurement, construction, and installation. To many of our clients, this is a valued asset; it reduces risk on the client's side and places risk where perhaps it can be best controlled. It also reduces cost and schedule impact of delays in the value chain, giving Aker Solutions a much better position of maximising our value and creating a win-win situation."
He continues, outlining what sets the company apart in such a competitive market: "I think the strengths of our company come from its background and the people we have. Our employees have become accustomed to handling and solving some of the most sophisticated and challenging one-off assignments. We have taken this expertise across to the new business lines we've developed.
"We come from a very engineer-focused setting, where the meticulous engineering and planning of our offshore marine operations take priority in what we do. We promote this to the market by stating that we're looking to the future; more developments come in deeper waters, arctic areas and more challenging environments, this requires comprehensive and careful planning and engineering, which is where our strengths lie. When we then combine that with the most sophisticated tools that you can use offshore, in the form of vessels and on-board equipment, we create a strong combination."
Aker Marine Contractors' strategy involves expanding further in the Atlantic rim, with projects in West Africa and the Mediterranean, Torgeir elaborates: "We will see further geographical expansion into the Asia and Pacific regions; we are already present in such locations, but want to increase our activity substantially. This will develop as an important area for us, along with the other activities we have. We will see further integration with the product vendors, the sister companies within the Aker group, as well as third party companies that provide the products. Therefore, we will be seen as an integrator of a complete delivering and installing service of oil products.
"A good example is a large project that we have just completed for Chevron, in the Gulf of Mexico. We delivered the semi-submersible hull, transporting it from the fabrication yard in Norway to the offshore site. We also delivered the mooring system and preinstalled it in water depths of 2000m. Further, we installed the complete subsea facilities, and finally the completed semisubmersible platform was towed to site and hooked up. This is Chevron's deepest offshore development to date."
Torgeir concludes, commenting on the company's principle objectives and growth tactics: "More recently the company has acquired full control of perhaps the world's most advanced subsea construction vessels, with the capabilities to go 3000m below the surface and to install the sophisticated subsea facilities that modern developments require. Since we have had access to those vessels, we have quadrupled the company's size in four years. We are now looking at additional expansion in the same direction; we want to see further growth from where we are today and a key element in achieving this is to continue to expand our sophisticated subsea services.
"With the further development we are planning in the more remote and challenging regions of the world, there will be more demand on us in handling those kinds of environments. We predict many new clients coming along, with new approaches, so being flexible and nimble in terms of meeting those needs will be our key goal. As we say here, mission possible!"
Aker Marine Contractors
Industry Marine contractors