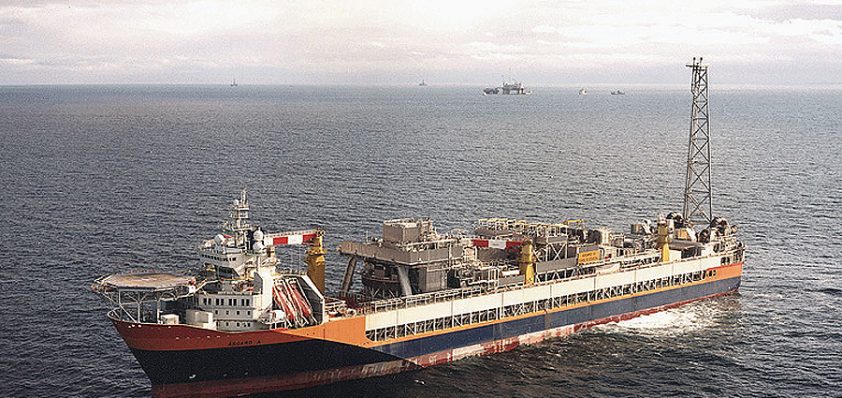 Platform for success
Located in Trondheim, Norway, close to the Norwegian Continental Shelf, Aker Reinertsen AS was set up specifically to work in the offshore sector off Norway, targeting the large upgrading and maintenance contracts available on installations in the Haltenbanken area.
Aker Reinertsen is owned equally by Aker Kværner Offshore Partner and Reinertsen and performs all maintenance and modification work on all of Statoil's platforms in the Haltenbanken region. Its vast resources and in-depth knowledge allows Aker Reinertsen to offer a wide-ranging and unrivalled specialist platform maintenance and modification service to Statoil on this part of the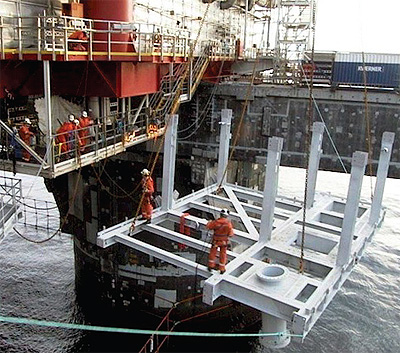 Norwegian Continental Shelf.
"We are a joint venture company based in Trondheim and perform all maintenance and modification work in the Haltenbanken area for Statoil," explains Frank Wettland, Aker Reinertsen's managing director. "Our contract with Statoil covers five platforms – Norne, Heidrun, Kristin and Asgard A and B. The contract started in 2002 and we have options on it, which will allow us to continue to run the maintenance side of operations until 2013. We currently have 500 people involved in that contract, with approximately 200 working on engineering aspects and around 300 involved in installation and fabrication. In total we are doing around 900,000 man-hours a year."
Thanks to its size, experience and ownership, Aker Reinertsen is in a unique position to offer a wide range of services to oil companies such as Statoil that have platforms and other installations in the Haltenbanken area. Conscious about the future, it is also active in developing new technology for the offshore market through cooperation with other technology companies and institutions in the region. The Norwegian Sea is expected to play an important role in supplying energy to meet the demands of the global energy increase and Aker Reinertsen has moved quickly to position itself in a strong market full of opportunity.
"We are able to offer a broad range of services to Statoil and we work very closely with them to ensure everything works without a hitch," says Frank. "We are currently investing considerable sums in developing new technology for the offshore market and have established collaboration rooms where we work alongside other companies to develop the ideas of tomorrow. This is an area where we are very competitive and we look to develop the technology that will help the region produce the oil necessary to cope with increasing international demands.
"What's more, due to the diverse range of work we do, and because the industry never stands still, it is often important for us to invest in training and developing our highly motivated and experienced workforce. Our services cover all ordinary engineering disciplines, but it is common, for example, for us to train our personnel in specialist areas such as acoustics; this is also why we encourage the exchange of ideas with other industry players, who might have more experience than us in such specialist fields. We are active in our approach, and we are continually looking to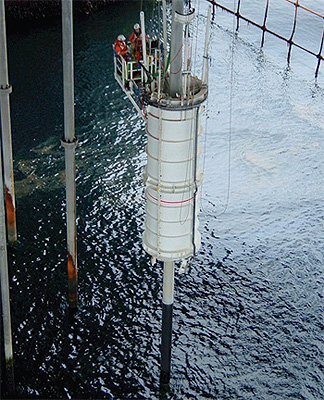 improve as well as innovate, so investment in training, collaboration and new technology is essential."
Norway has been a very stable and secure supplier of oil and gas to the EU for more than 30 years. This will continue for many years to come and in the period from 2007-2013 it is estimated that investments will be very high. In the coming four years existing fields will be the object of particularly large investments. This positive trend is, to a large extent, due to the steadily high oil prices, which make production from marginal fields economic.
"More than 100 billion NOK has already been invested in the Haltenbanken and the area is central to the development of new technology. The level of activity in operations, maintenance and modification for existing and coming developments will continue to grow in the coming years," adds Frank.
"There has been a clear trend towards planning and awarding maintenance and upgrading contracts, which cover several platforms in the same area. Indeed, Statoil's thinking concerning the co-ordination of activities in the Norwegian Sea, and the prospect of large development projects, was key in the creation of our company and we will continue to co-operate with companies in Haltenbanken, strengthening our existing relationships and working across several platforms."
He continues: "The industry is currently experiencing a period of vigorous activity, especially here on the Norwegian shelf. Higher oil prices have brought significant increases in the activity level, providing an abundance of business opportunities."
This is an encouraging time for Aker Reinertsen, which has made quite a name for itself in the Haltenbanken area. The Norwegian offshore industry continues to grow and there are a lot of opportunities for a collaborative maintenance and modifications specialist.
Indeed, the company is currently focusing on optimising its potential in the maintenance market, so the future looks very bright: "The maintenance and modifications market will continue to grow perhaps even until 2020. Although the investment in new build is decreasing slightly, the increasing demand for oil means that there are a lot of opportunities for a maintenance company like Aker Reinertsen. The increase in the market last year due to the oil price came a lot sooner than most of us anticipated and long-term investment and the need of maintenance is therefore even more important if we are to produce the required amount of oil."
Looking to the future, Frank concludes: "Our goal is to be the best service company in the Norwegian sea in terms of maintenance and modification, so we must continue to be innovative and deliver the services that are demanded in today's market. That means we will need to expand in terms of personnel, which is a challenge as it takes many years to train new engineers. As a result, we are widening our net and bringing in engineers from neighbouring countries. By doing this we will also be able to increase capacity, which will be important in the future with all the work that is around."
Aker Reinertsen
Industry: Offshore maintenance