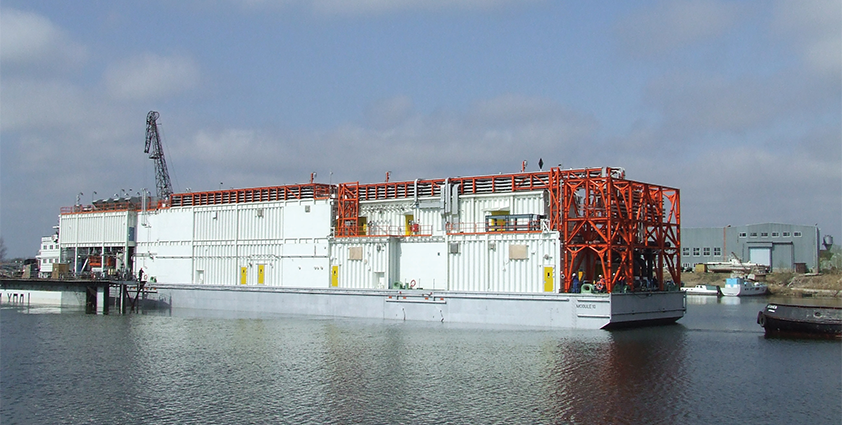 Finnish first
Counting StatoilHydro, ConocoPhillips and Vopak among its clients, Aker Solutions ASA is highly flexible and customer-centric.
Its longstanding experience is unparalleled in the industry and the majority of its competitors cannot compete with the globally renowned Aker name. All of the Aker companies – active in various sectors and markets – share a common set of values and long traditions of industrial innovation, relating to engineering construction, maintenance, modification and operation of industrial facilities.
Formerly known as RR Offshore Oy, Finland-based Aker Offshore Oy, as it is often referred, operates as a subsidiary of Aker Solutions ASA, and has done since February 12th 2008. Headquartered in Ulvila, Finland, it provides services for offshore platforms, production modules, drilling rigs and other services in offshore oil and gas industry. The firm offers project management, engineering, procurement, fabrication management, testing and commissioning services to different investment projects. It regularly uses subcontractors and utilises suppliers on a project-by-project basis.
The company, which has carried on as normal throughout the recession and remained successful, has its focus in the Caspian region, Finland and northwest Russia, with organic growth expected. Indeed, the Finnish firm is aiming to increase its profit and organic growth over the next five years, taking advantage of the in-depth knowledge it boasts with regards to knowing what its clients require. Its 40 employees are highly competent and help to generate an approximate turnover of £10 million. It's fair to say that Aker Offshore Oy's competitors aren't in the same class, largely due to the sheer size of Aker Solutions and the benefits that brings.
The Finnish branch's parent company, Aker Solutions, is a Norwegian multinational service provider with roots dating back to 1841 and headquarters situated in Oslo. The company was created after a merger between Aker Maritime and Kværner Oil in 2002. Until 3rd April 2008 it was known as Aker Kværner and the name was changed, in part, due to difficulty that most non-Norwegian people found in pronouncing Kværner. Aker Solutions' annual revenue is in the region of NOK 58 billion and the firm directly employs some 26,000 people in approximately 30 countries.
As a global provider of turnkey engineering and construction solutions for new builds, and maintenance and modifications for the upstream oil and gas industry, Aker Solutions delivers the full value chain from concept and feasibility studies, front-end design and detailed engineering through procurement, project management, fabrication and hook-up to installation, maintenance and modifications. It focuses on developing new oil and gas production facilities offshore and on land, as well as lifecycle services for the operational phase of such installations.
As part of the organisation's process and construction activities, Aker Solutions provides the management, design and construction of major projects across refining, petrochemical processing and biorefinery, mining and metals, liquefied natural gas, gas and coal fired power generation, acid plants, nuclear cleanup services and water treatment. Aker provides the full lifecycle of services, from initial concept through technology development, process technology application, design, procurement, construction and commissioning to operations, maintenance, modification and decommissioning.
In terms of Aker's products and technologies, the global firm provides specialised products and services, to the upstream oil and gas industry, based on proprietary technology and know-how. Key deliverables include advanced drilling equipment, systems and risers, upstream processing technology and mooring systems, as well as loading and offloading technology.
Its subsea endeavours see Aker being of use across the value chain of subsea and sub-surface technologies, solutions and services. Its offerings cover all phases of the life of field, from concept screening and design through manufacturing and commissioning to operational support and maintenance services. Aker's ability as a provider of subsea production systems is supported by its extensive portfolio of additional capabilities, which includes well services, marine operations including installation, and geological services. The business' capabilities are available for new and existing fields either as individual products and services or as complete EPCI deliveries.
Quality is a main focus for the company in order to uphold its international status as an industry leader, therefore Aker Solutions follows a stringent project execution model that applies to all contract deliverance and sourcing, as well as the sales and tender base. Throughout the entire bidding and project process, the whole engineering department is highly involved to ensure that when a solution is presented to a client, the same solution ends up being delivered with minimum rework.
A small laboratory is maintained on location in Denmark, where thorough testing and simulation tools can be utilised to create the highest quality and safest product possible. In fact, Aker Solutions is experiencing excellent working conditions despite the global economic situation and is on course to deliver some of the most technologically advanced firsts for the industry in the coming years.
Aker Solutions Oy
Services: Offshore components to oil and gas