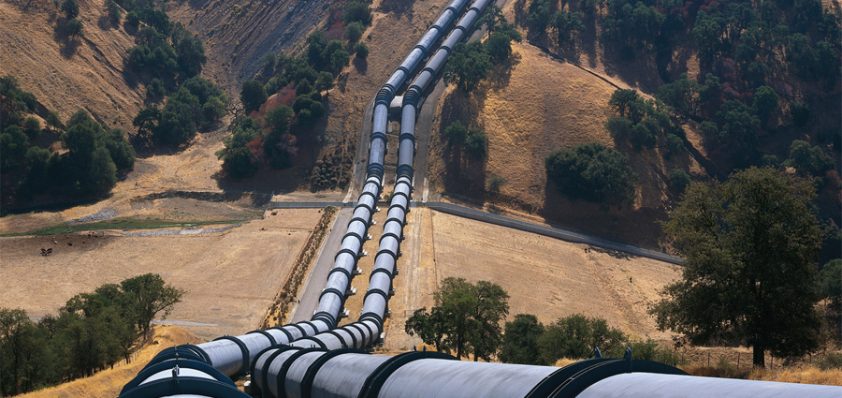 High performance
Netherlands-based AkzoNobel is the world's largest provider of performance coatings, as well as being a leading innovator of decorative paints and speciality chemicals to the retail and trade industries.
The company also offers tailor-made solutions to every application and function in the oil and gas industry, where it has developed a wide portfolio of products and services that are provided through a network of smaller subsidiaries.
Innovation is key to the success of AkzoNobel, and this is apparent in AkzoNobel Surface Chemistry, a business unit that develops products with the purpose of helping companies meet the increasing performance demands and more stringent regulations in oil and gas drilling, stimulation and production applications.
Included within this extensive portfolio are brands such as Armeen, Armohib, Aromox, Arquad, Berol, Duomeen, Ethoduomeen, Ethomeen and Witbreak, all of which are renowned for consistent high quality and reliable performance. In addition, AkzoNobel Surface Chemistry now offers synthetic and natural water soluble polymers for extreme brine chemistry, high-temperature environments and deepwater production. Alcoflow polymers are used for scale inhibition during oil production operations, whereas Alcodrill polymers are used for bentonite deflocculation in aqueous drilling fluids.
Floc Acid and Alcoclear are two more of Surface Chemistry's brands, and these are used mostly in oil-in-water clarification. Versa-TL offers products that are ultra-high temperature stable, suitable for extreme high temperature production, drilling and cementing applications, and finally, Nsight polymers give customers stable high-solids liquid biopolymer flocculent products for use in production operations.
Through an extensive R&D department, AkzoNobel Surface Chemistry is adept at developing sustainable solutions for degradable demulsifiers, corrosion inhibitors, Ca-Naphthenate inhibitors, drag reducing agents for water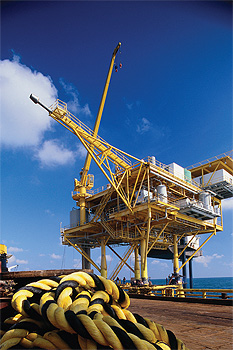 injection, cleaners and LDHI's. Furthermore, this product line is well suited for cementing, well completion, drilling, pipeline operation, oil production, refining and simulation.
Another key business within AkzoNobel that deals with oilfield-related operations is AkzoNobel Ethylene Amines, which provides the essential building blocks for the numerous substances and end products related to polymer additives. Products here include Aminoethyl ethanolamine (AEEA), Berolamine 20 (BA-20), Diethanolamine (DEA), Diethylene triamine (DETA), Ethylene diamine (EDA), Monoethanolamine (MEA) and Polyamine B. Used as intermediates in the manufacture of corrosion inhibitors, these products are widely used in mild steel equipment in aqueous mediums.
The group also provides a full range of high-performance purified and technical Carboxy Methyl Cellulose (CMC) and Poly Anionic Cellulose (PAC) grades to meet the demands of various drilling fluid systems – all of which are offered through AkzoNobel Cellulosic Specialties. This subsidiary is able to supply PAC grades with a minimum purity of 98 per cent, under the Staflo brand. It is also responsible for developing technical grades that provide an economically attractive alternative for drilling applications which do not require high purity, and these fall under the Gabroil and Gabrosa brands.
The PAC products produced by Gabroil are ideal for high electrolyte containing systems, and the Staflo Regular and Staflo Exlo use grades with 98 per cent active material. In addition, they provide high levels of viscosity contribution, shale inhibition and fluid loss reduction. Gabroil PAC Hivis and Gabroil PAC Lovis on the other hand, are products that offer customers a high performance at a low cost, whilst being appropriate for severe electrolyte containing systems. Different versions of these two are also available for less severe conditions or where economic aspects take preference.
AkzoNobel Chelates is also a very active subsidiary within the group's oil and gas based operations, and its flagship brand, Dissolvine, consists of chemicals that control the reactivity of metal ions. This results in strong, water-soluble complexes that prevent precipitation, whilst dissolving scale deposits and optimising oxidation processes. The Dissolvine Chelates product portfolio is one of the company's most extensive to date, and is comprised of Ethylene Diamine Tetra Acetic acid (EDTA), Diethylene Triamine Penta Acetic acid (DTPA), Hydroxy Ethyl Ethylene Diamine Tri Acetic acid (HEDTA), Glucoheptonic acid (CSA), and the readily biodegradable Glutamic acid Di Acetic acid (GLDA).
The last company within the AkzoNobel group that deals with oil field operations is AkzoNobel Eka Chemicals, which markets and sells a range of colloidal silica products that are adapted and developed for a variety of different applications. Its Cembinder W product line for example is used as cement admixture in primary, deepwater and geothermal well cementing. The group has production units based in the US, South America, Europe and Asia, and all can meet the demands of local customers with rapid efficiency.
With such a vast range of modern products and technologies already at its disposal, the AkzoNobel group is an important provider to the offshore oil and gas industry. As the new decade begins, AkzoNobel will look to build upon its current foothold in order to further develop its expanding customer base.
AkzoNobel
Products: Paints and performance coatings