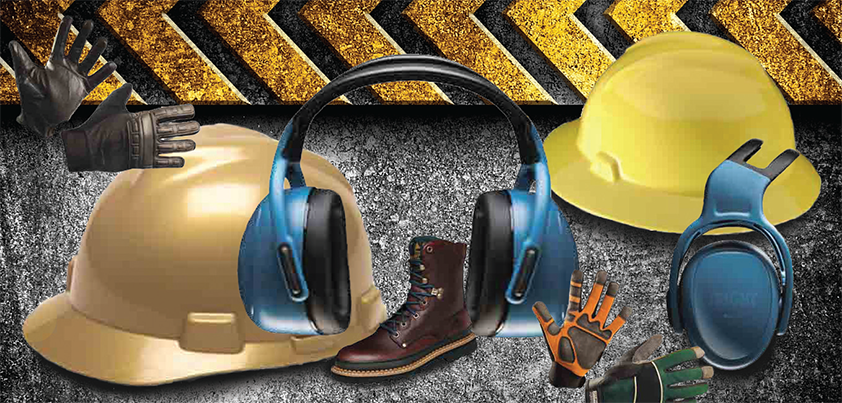 Al Asayel Import & Trading Co
Safety first
Operating as a one-stop-shop for workforce protective and apparel requirements, Al Asayel Import & Trading understands the paramount importance of industrial safety.
First founded almost 25 years ago, the company maintains two sites across the United Arab Emirates (UAE), one at Mussafa in Abu Dhabi and the other at Jebel Ali near Dubai. Working closely with its customers, Al Asayel offers a wide range of bespoke products and service solutions designed to meet the requirements of any industry. The company's expansive product range enables it to meet all work-wear and PPE requirements, removing the need for multiple suppliers and the subsequent costs associated with a wider supply chain. As well as supplying safety equipment Al Asayel also assists clients in implementing comprehensive programmes combining health and safety, corporate image and employee comfort, which are designed to improve performance and corporate identity.
Abdul Eltahrawi, sales manager of Al Asayel, describes the company's key operations: "We are a personal protective equipment distributor and manufacturer, operating as a distributor for many well renowned global manufacturers. Having many of the world's most recognisable brands within our product portfolio is one of our key strengths. Our main markets are the Middle East, North Africa and Asia Pacific regions,where we primarily deal with the major oil and gas companies and government sectors."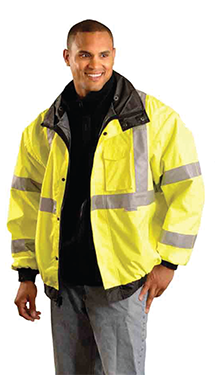 Bearing in mind the sheer variety of safety challenges facing individual industries, Al Asayel provides equipment for all aspects of personnel safety from face, ear and eye protection to foot, hand and respiratory safety. This includes safety footwear, earplugs, hard hats and helmets, face shields, respirators, eye wash stations andsafety glasses, and disposable coveralls. Across all of the different industry applications, the hands are the most used tools by personnel, yet protection equipment needs to be combined with functionality. In response to this Al Asayel stocks a vast range of gloves, each addressing a different safety requirement such as cut resistant, high visibility, heavy grip, anti-vibration, and stainless steel chainmail.
This fundamental balance between protection and usability is also applicable to professional work-wear. Al Asayel distributes not only general purpose protective clothing but also items for specific situations, such as thermal wear for cold environments, flame retardant clothing and special hazard wear for use in potentially dangerous work environments, and high visibility clothing to enable personnel to be clearly seen. Within its standard service offering Al Asayel also produces bespoke packages as Abdul highlights: "We appreciate that every customer has a different requirement so what sets us apart in the market is our capability to tailor products to specific customers. In terms of work-wear garments this may mean bespoke customisation with different logos and branding."
Currently Al Asayel is in the construction planning phase of its new facility in Dubai, which will include manufacturing capabilities. Abdul expands on the development: "The new facility will expand our current capabilities and will create a number of new jobs within the area. As we manufacture some of our products the new site will play an important role in this sector as well. Most of this is semi-manufacturing of equipment, but we do also sometimes undertake manufacturing from scratch if a customer requires a specific customisation."
This bespoke service is just one aspect of Al Asayel's core focus on retaining good working relationships with its clients. "One of the main distinguishing features between us and our competitors is our customer service," explains Abdul. "Our clients expect an exceptional service and this is what we strive to deliver every time. Through a combination of competitive prices and high calibre services, we not only gain clients, but often maintain long-term relationships with them." Certainly this approach is particularly valuable due to the increasingly competitive nature of the market. "The UAE market is very fast-paced and competitive and so we certainly see the need to continue to develop the business to remain ahead of the market. There are a lot of new developments within Abu Dhabi in terms of increasing the capacity of the oil and gas fields and refineries, so I see plenty of opportunities on the horizon as the local market continues to grow," he says.
Reflecting on the company's ambitions for the future, Abdul concludes: "In the next five years I would like Al Asayel to be known as the premier company in the UAE for personal protective equipment and the market leader in terms of the products that we supply. With the development of our new facility I would also like to see the company achieve double-digit growth of turnover over the next few years, and to continue to offer exceptional service to our clients."
Al Asayel Import & Trading Co
Products: Safety equipment and apparel