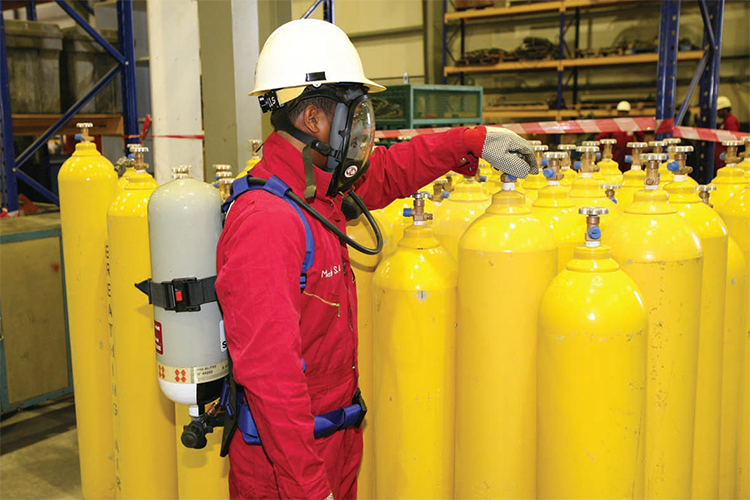 Al Ghaith Oilfield Supplies & Services Co
Supplying solutions
Established in 1995 as the oil and gas industry business division of Al Ghaith Group, Al Ghaith Oilfield Supplies & Services has the experience and facilities to co-operate with firms that are entering or developing the UAE market.
With a mission to deliver the best value at a competitive price, the ISO 9001:2008/14001:2004 company is focused on serving its broad customer base with the highest quality sales, engineering and customer service through its team-orientated, dedicated team.
Committed to excellence in all areas of the businesses, Al Ghaith Oilfield Supplies & Services behaves in an ethical and transparent manner, which thus enhances its reputation and maintains a trusting relationship with customers such as ADNOC, ADCO, ADMA-OPCO, ZADCO, GASCO, ADGAS, TAKREER, NDC, Borouge, FERTIL, ADNOC Distribution, NPCC, ESNAAD, Bunduq, Saudi Aramco, Qatar Petroleum, Ras Gas, Maersk Oil Qatar, Noble International Qatar, PDO & PTTEP in Oman. Working as one large, highly skilled family that is focused on the same mission, the dynamic company is determined to outperform the industry in all that it offers while continuously striving for 'clean business dealings'; this aspiration to be the industry leader and contractor of choice through exceeding expectations has resulted in satisfied, returning customers. Services are provided based on International API standards in compliance with stringent safety procedures; these include cleaning and repair of hydrocarbon steel tanks as well as the removal of waste oil, sludge and contaminated soil. Other services include pipeline intelligent pigging, cutting steel structures with high-pressure water jetting (5000 – 40,000 psi), steam cleaning, waste management and cryogenic blasting.
Among recent contracts for the organisation is an exclusive partnership with Oil Consultants Ltd, a specialist recruitment agency looking to increase its presence in the Middle East while also facilitating the provision of staff to local customers. Acting as an agent for more than 70 international companies, Al Ghaith Oilfield Supplies & Services has the expertise, broad portfolio and an extensive network to complement Oil Consultants Ltd's ability to deliver specialist staffing solutions. Signed in November 2013, the mutually beneficial and exclusive partnership is anticipated to result in the establishment of a wide network of partnering agreements.
For almost 20 years Al Ghaith Oilfield Supplies & Services has constantly grown and expanded as part of Al Ghaith Group to become a successful multi-dimensional business, capable of offering comprehensive end-to-end solutions that are superior to its competitors on the market. Furthermore, the BS OHSAS 1801:2007 certified company can support all operations with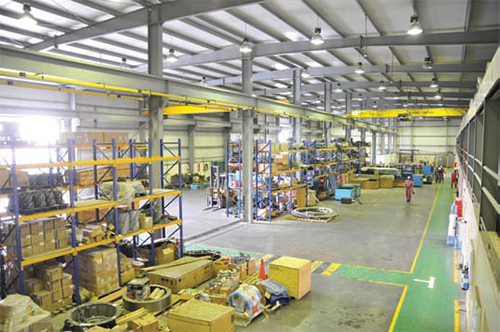 intensive, high quality research and state-of-the-art technology. Divisions within the firm includes casing and tubing, well services, life line safety, chemical, rig services, drilling and production, instrumentation and controls and H2S/HSE training.
As one of the most diversified suppliers of oil and gas equipment, Al Ghaith Oilfield Supplies & Services offers a wide range of supplies and services for casing and tubular handling services, coiled tubing services, drilling mud chemicals, mobile multiphase well testing services, H2S Airloop system, H2S training services – basic and advanced first aid training, gas turbine repair – overhaul and spares of Ruston GEC and Solar, engineering services and repair of pumps – compressor – well head equipment and valves, tank cleaning and waste management, gyro survey services, and personal protective equipment, among others.
Providing comprehensive drilling solutions, the drilling and production division boasts an unrivalled ability to install, commission and provide an aftermarket service for a broad range of drilling systems and equipment. Assisting in this process are highly qualified, expert technicians that are fully trained and tested to provide environmentally safe, cost-effective solutions. On top of this, the division works as an agent for globally reputed manufacturers such as Downhole Products, TESCO Corp., Transcanada Turbines and Nao Inc., just to name a few, to provide a wide range of products and services. These include completion equipment, drilling and marine hose, electrical submersible pumps and drilling bits as well as the repair, overhaul, spares and testing of gas turbines, steam turbines and other high-speed rotating equipment. Furthermore, the division repairs and overhauls a comprehensive variety of accessories, fuel systems and components for aero gas and industrial turbines.
Meanwhile, in line with today's competitive business environment, the rig services division took an increasingly larger role within the company, creating value for the firm and winning the confidence of a number of global leaders in the drilling industry such as Sinchuan Honghua Petroleum Co., Ltd, and Bronco Manufacturing LLC. Aiming to differentiate itself in terms of product quality and competence throughout operations, Al Ghaith Oilfield Supplies & Services' rig services division offers a broad portfolio of products and equipment; these include a complete offshore jack-up rig package, land rigs, derricks and masts, cooling systems for rigs, radiators and heat exchangers, air winches and reset relief valves.
Established in early 2003, the company's crude oil storage tanks desludging, cleaning and refurbishment division was developed to bring new technology into the Gulf for the desludging and cleaning of refined product tanks, crude oil and the treatment of recovered sludge in order to vastly lower hydrocarbon residue. Through a variety of cleaning processes, the safety conscious firm provides the most secure tank cleaning systems for oil tanks in potentially hazardous atmospheres, or where a gas-freeing atmosphere is a requirement. Using an innovative, environmentally friendly system, devoid of chemicals, it also applies a new coating system for the floors and roof during the desludging and cleaning.
Offering advanced instrumentation and process controls technologies from its well-reputed business partners, the instrumentation and control division can deliver solutions to most industries. Actively involved in the market through supplying and supporting the control of its equipment and technology, it has executed some major projects in both the oil and gas and municipal industries over the last few years; for example, it was through the dynamic firm that ADCO used Al Ghaith to supply and commission MOL flowmeters in Jebel Dhanna and Mile Post 21.
With a 'can do' attitude at the heart of the company, an extensive network of manufacturers and the trust of major oil and gas firms, the future looks bright for Al Ghaith Oilfield Supplies & Services as it continues to grow through rigorous training, the enhancement of equipment and keeping a watchful eye on potential market opportunities. As the booming oil and gas industry continues to evolve, so will Al Ghaith Group and its divisions, thus remaining a relevant, reputable and in demand supplier of high quality services and products to its long-term and future customers.
Al Ghaith Oilfield Supplies & Services Co
Services: A comprehensive range for the oil and gas industry