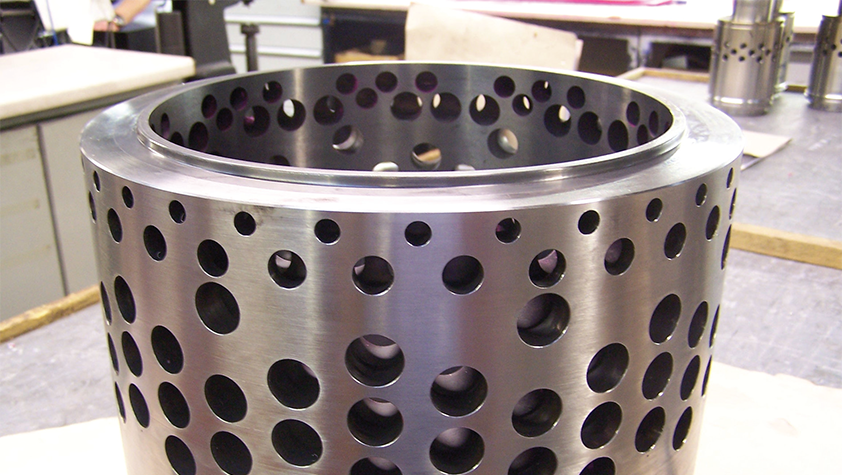 Refining process
Al-Met is a UK manufacturer based in South Wales supplying the ever expanding and extremely specialised oil and gas Industry.
It manufactures bespoke and standard components for flow control valves. Components are shipped direct to the main oil and gas industry leaders across the UK, Europe and the global market to assemble into working valve assemblies. Al-Met Ltd was founded in 1984 and it has serviced the oil and gas industry's main players for many years, offering precision, tailormade components and valuable design and development support through a highly skilled knowledge base.
In February 2010 Al-Met experienced a change in ownership after UK based Pressure Technologies acquired the business as part of its long-term business plan. After spending over a year observing and analysing Al-Met's organisation, customers and product profile, Pressure Technologies, alongside Al-Met, felt that the Al-Met management team needed strengthening and moves were made to bring in particular skills at strategic levels. Subsequently, new machines have been installed at the site in Pontyclun, South Wales, whilst a new management team was developed in mid-2012.
Despite major changes to the company's management structure, Al-Met's excellent product and service portfolio remains intact, recently being further enhanced by the introduction of lean manufacturing principles. It manufactures components using Super Alloys and Tungsten Carbide, materials that without a 'right first time' approach in the manufacturing process can be very costly in both raw material cost and lead-time supply. Therefore, by reducing internal waste streams and focusing on good leadership the plant can continue to be very competitive in a highly controlled market. The facility in South Wales employs 35 people with a core expertise of skilled staff, automated technology including CNC and conventional machine tools, as well as assembly process equipment and various inspection and test equipment required to meet the various customer specific quality plans. The nature of oil and gas customers' demands mean that this area is where recent structure and business plans have been focused.
"The oil and gas industry is going through considerable difficulties at present with many suppliers struggling to keep up with demand," explains recently installed managing director Phil Harmer. "One of the major areas we have focused on is on-time delivery, which is where we are currently receiving the most positive feedback from our clients. With good leadership, combined with lean manufacturing principles, we've managed to drastically improve our biggest headache, OTIF (on time delivery) and lead-time (overall turnaround time), allowing us to provide the essential service our world leading customer's require."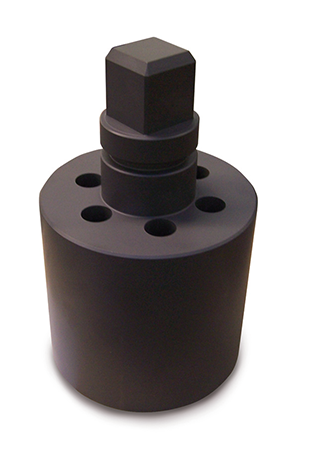 Directly resulting from these changes is an increase in the number of orders won, with first quarter 2013 for example showing an increase of 41 per cent on the same period of 2012. Predictions for 2013 and 2014 build on this figure, with total number of sales growing from the 4.8 million of 2012 to 6.1 million by the end of 2013. By 2014/15 the company is aiming towards the ten million pound sales mark.
These figures have occurred due to a variety of reasons, first and foremost being Al-Met's recent 'Change' approach to continuously improve its internal controls, and secondly, its position within a niche sector of the market. Many companies manufacturing super-alloy and tungsten carbide valve components are located within the US, with the UK home to only a handful of businesses, each of which offer a varied range of products. Because of this niche market, companies receive a high number of quotation requests, and recent analysis carried out by Al-Met has shown that of the total quotations received, there is still a substantial amount of business to win. The drive to improve internally and the implementation of lean manufacturing and new updated equipment will be crucial in achieving this.
Al-Met is also ensuring the longevity of its business by opening itself to apprenticeship schemes. "In October, we took advantage of the apprenticeship scheme under the Welsh Assembly Government's 'Pathways to Apprenticeships' programme and took on one first year student," Phil says. "We are now looking to take on a second apprentice who, preferably, would be in their second year and looking for a job placement opportunity. The longevity of the skill base in our plant is critical; we have highly skilled individuals who have years of knowledge and they all contribute to the business, we must do all we can to maintain this level of knowledge at Al-Met and we feel that re-establishing an apprenticeship scheme will help us achieve this."
Having undergone a major transformation during the last two years, the future of Al-Met now looks very positive. The long-term outlook, fostered by a new manufacturing ethic and apprentices, is supplemented by its recent collaboration with the Welsh Government and potential research and development facilities in local Universities. With new demands on the industry emerging and technical advances regarding the performance and flexibility of oil and gas extraction equipment, Al-Met sees this local support as part of its wider vision of available resource.
"The plan is to further develop the skills and ideals amongst our current team to maximise business in the current market. The three to five year plan is to double the size of our facility. Our plan was to grow by 27 per cent in 2013, recent figures show that this could now hit 40 per cent growth within the next six months. This has resulted in a new recruitment drive to find appropriately skilled labour and run an additional shift to meet the demand. The team at Al-Met believes that the market possibilities are there, and by continuing to improve on a week by week basis, our on-time delivery and high quality performance levels will bring us what we are all aiming for: growth and longevity of highly skilled employees in South Wales," Phil concludes.
Al-Met Ltd
Products: Flow control valve components