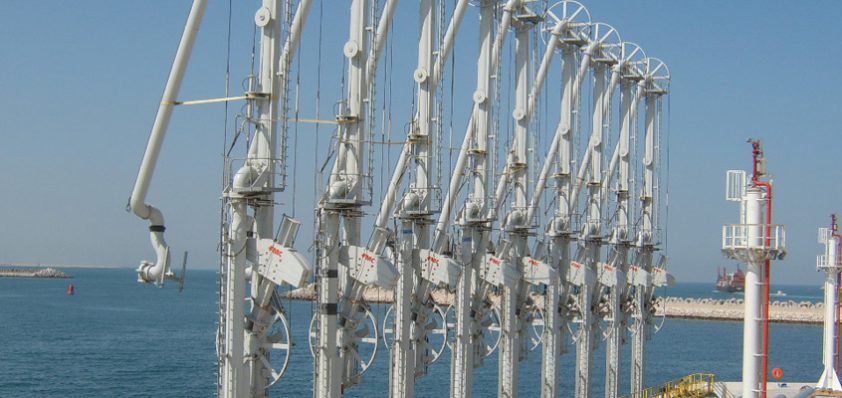 Under development
Albanna Engineering is a member of the modern and dynamic Albanna Business Group, which is based in Dubai.
It was set up in 1979 in line with the developmental needs of the country during that period. Biswadeep Das, deputy general manager at Albanna gave a few more details about Albanna
Engineering: "The company underwent a restructuring in 2005 and since then our revenue has risen by almost 900 per cent. The pioneer for this growth has been the current CEO of the company Mr. Saeed Ahmed Albanna, who holds a 40 per cent stake in the company. Currently the business boasts of a permanent work force of 800 employees on its payroll."
Albanna Engineering is active in the UAE in the fields of oil and gas, petrochemical and a wide variety of industrial construction activities. "We undertake all kinds of EPC in civil, mechanical, structural, storage tanks, pressure vessels, metering skids and warehouses," added Biswadeep. "We also have an in-house capability for painting jobs including internal pipe painting."
In order to maintain its quality standards, Albanna follows a quality management system conforming to ISO 9001, ISO 14001 and OHSAS 18001, as well as having received the ASME 'U' stamp for the manufacture of pressure vessels. The company also requires its suppliers to meet stringent quality requirements, and this is closely monitored as Albanna draws on a vast network of suppliers to source pipes, fittings, valves, pumps, loading arms, civil works material and the various equipment required for any industrial and infrastructure project.
Providing this quality service is what sets Albanna apart, according to Mathew, the general manager of the company: "We also maintain a limited customer base and an excellent track record in the timely completion of most of our projects within budget. This is why so many of our clients return to us time and again."
These blue-chip clients include Emirates General Petroleum Corporation (EMARAT), ENOC Processing Company LLC (EPCL), Emirates Aluminium (EMAL), Vopak Horizon Fujairah Ltd. (VHFL) and Alderly FZE among others.
On behalf of these clients, Albanna works on projects such as the Horizon Terminal Expansion, located in the Jebel Ali Free Zone. In fact, Albanna Engineering recently completed this particular project, without a single lost time incident (LTI). The client, ENOC, was highly impressed with Albanna Engineering for completing 500,000 safe manhours without any major injury or damage. This project also featured a sterling effort by Albanna's painting crew, which was recently recognised by the management team with citations and gifts for those staff members involved.
Furthermore, Albanna has secured two piping contracts for EMAL (Emirates Aluminium). Albanna has been engaged in piping jobs since its inception, and today the company can boast the successful accomplishment of major piping contracts with most of its customers in the oil and gas sector. The services offered in piping range from design to commissioning (including stress analysis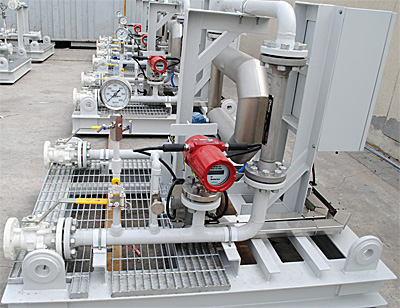 of pipe lines using latest software.)
Its dedicated engineers and supervisors ensure the highest quality in the fabrication and erection process using only safe industrial practices. The company is well experienced in critical jobs such as hot tapping of pipelines or working inside live terminals.
Currently Albanna's clients are based in the United Arab Emirates, but as Biswadeep noted, this coverage is about to be expanded: "We are fairly busy with the activities in the UAE region, but as a further growth option, we have recently opened offices in Africa under the trade license name of Albanna Engineering Africa Ltd. In our opinion growth opportunities in Africa are extremely high considering the abundance of untapped natural resources in the region."
He continued: "Development is definitely an important aspect for Albanna Engineering and more importantly we strive to improve on the current work procedures detailed in our ukintegrated management system (IMS) policy. This is done through internal and external audits that are conducted regularly."
Going forward Albanna intends to keep the momentum going on significant projects for oil and gas companies in the UAE and further afield. Looking at the market at the moment, Biswadeep sees lots of opportunities to continue to grow the business in the coming years, as he explained: "The oil and gas market in the region has never been under recession and as a matter of fact the company's highest growth has been recorded during the period of recession across the world. With the oil price now starting to rise to around $90 per barrel, there is immense enthusiasm amongst oil and gas companies who are looking for growth through expanded operations. This in turn gives us a lot of opportunities in the construction sector."
He concluded: "By leveraging on the existing know-how and competitive advantages that Albanna Engineering readily offers to its existing and new customers, the growth plan is to eventually become one among the top EPC contractors in the GCC and across the world."
Albanna Engineering
Solutions: Integrated commercial, industrial and services