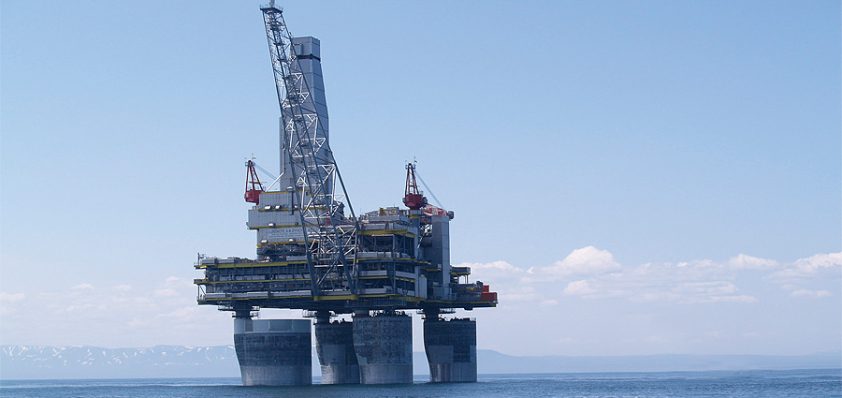 Lightening the load
ALE (Abnormal Load Engineering) combines extraordinary project management with engineering intelligence to provide worldwide transportation and lifting services, bolstered by a global network of operating centres and a large fleet of heavy cranes, specialist transport and installation equipment. Organisations in all industry sectors choose ALE based on its reputation for pushing boundaries and investing in technology.
Founded in 1983, ALE has become one of the world's leading heavy transport and installation contractors. "We work with numerous companies and our biggest market is oil and gas," reveals Michael Birch, ALE's executive director. "Geographically, we're most active in the Middle East. We started as an engineering business providing bespoke and innovative solutions, and developed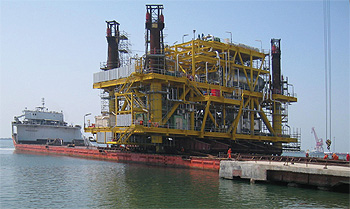 into an equipment operator that integrated the human resources side into the service. Our primary business is undertaking major projects, which includes the whole spectrum of services, such as lifting, heavy transport, skidding and jacking. We integrate them uniquely for each project."
ALE gets involved at the early phase of a project and offers an end-to-end service. "The first stage tends to be feasibility and looking at the overall costs of the project," Michael explains. "We give engineering and technical support at that stage. After that comes FEED, which stands for front-end engineering and design, and this is the final stage before the investment decision when hopefully go-ahead is given. We get involved at all stages, providing technical advice and support with regards to different construction methods and pricing."
ALE's success in projects can be largely attributed to its strong portfolio of cranes and in 2008 ALE introduced the world's largest multi-purpose lifting machine. AL.SK190 – formerly known as AL.SK90 – was developed specifically for the lifting and installation of ultra-heavy loads, so the crane is capable of lifting a record-breaking 4300 tonnes. Its new name reflects the measurement of the load moment based around the point of rotation, and the same is true of AL.SK350, which used to be called AL.SK120.
As outlined in press releases at the time of the name change in January 2010, with competitors clamouring to say their ultra-heavy lift cranes are the biggest in the market, ALE's designations remove all doubt that the firm has the most powerful lifting capabilities in the industry. The lifting capacity of AL.SK350's is actually more than double the load moment of its closest rival.
Another exciting development is ALE's new fleet addition in the form of its Terex Demag CC8800-1, which was purchased to bridge the gap between the lifting capacity of MK1500 and AL.SK190. It has additional lifting capacity to MK1500, leaving AL.SK190 available for ALE's largest projects. The business has invested 11 million euros into the crane, which has a maximum load moment of 24,002mt, superlift radii of 19 to 30 meters and a maximum capacity of 1600 tonnes.
ALE has also announced plans to integrate John Gibson Projects (JGP) into its global brand this year. The weighing and ballasting specialist provider of engineering, equipment and services to the offshore construction sector was acquired by ALE in 2007, and has thus far kept its own identity. JGP becoming widely known as ALE – Offshore Services reflects the company's comprehensive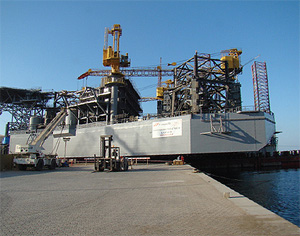 activities. Discussing the benefits of the acquisition, Michael comments: "It's allowed us to assimilate the full range of services required by offshore companies, including weighing, loadouts, ballasting, float-over operations, and the jack-up of decks and topsides. The expertise and equipment that JGP has accumulated over its years in operation helps us to offer the full complement of services."
This has stood the company in good stead during the recent financially challenging period, as has the quality that permeates the company's procedures and processes, and the skill set of its 700-strong workforce. Michael reveals how ALE has been affected by market conditions: "In some regions we've seen projects that have been delayed or put on hold but much of our work comprises long-term projects. This means that, as decisions are funded early on, they tend to get seen through, so we have not seen a significant downturn."
Indeed, ALE has recently announced a multi-million pound contract to transport and deliver two of Europe's biggest aircraft carriers, representing the largest contract in the company's history. The two new Navy super carriers – HMS Queen Elizabeth and HMS Prince of Wales – will be assembled over five years in Fife, with components being built at shipyards around the UK. ALE will play a crucial role in transporting and delivering the blocks for assembly in Scotland by loading out blocks weighing up to 11,000 tonnes from shipyards into barges for sea transport, and ballasting and mooring the barges during load out, which involves pumping out more than 10,000 tonnes of water.
The outlook for ALE is a positive one given the value of the work it has lined up for the coming years, and Michael is confident that the business will develop prosperously. Shedding light on ALE's vision for the future, he concludes: "We'll keep investing in new technologies and undertaking high quality work. After all, we have an R&D business in Holland, which designed the SK cranes and our jack-up system, as well as other bespoke and innovative equipment for use within the company. Given that, and our shrewd investments in people, we'll see good growth. We want to ensure that we keep control of the business, so that all the qualities and processes in the businesses are maintained."
ALE Projects Ltd
Products: Heavy-lift transport & engineering