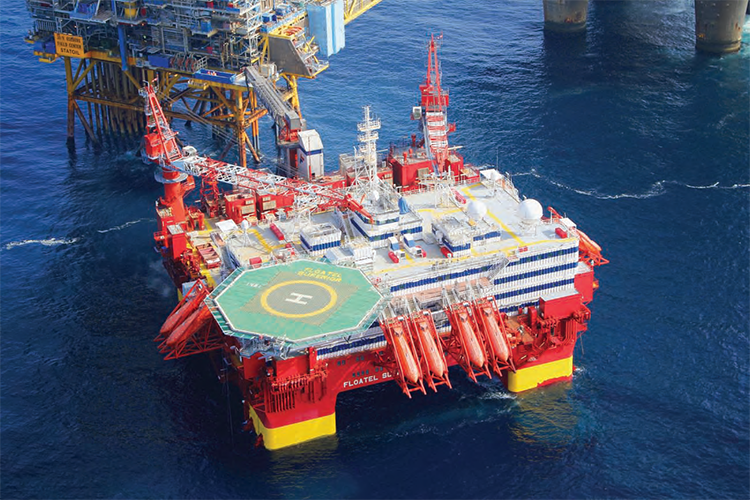 Accommodating solutions
It has been a successful two years for ALMACO Group since it was last in European Oil and Gas magazine in July 2011, with a number of major contracts awarded for projects around the globe.
The Group has also strengthened its relationship with both Keppel FELS and Floatel International, having recently been awarded its third contract with the two companies to deliver modern and high quality accommodation, as Ana Albert, VP sales and marketing, explains further: "Back in 2011 we mentioned the Keppel FELS B343, or Floatel Victory, project we had been awarded for Floatel International. Since then ALMACO Group has been awarded its third order from Floatel International, which is testament to our consistent quality deliveries and commitment to always serving our customers. With this project, ALMACO Group also cements its position as preferred EPC in the offshore market, as ALMACO Group's global capabilities to carry out extensive projects in Europe, Asia and the Americas is highlighted."
The new contract for modular cabins and public spaces on board Floatel International's Floatel Endurance includes four accommodation decks and three public area decks, with a total of 440 single-bed NORSOK compliant modular cabins and 1500 square metres of public areas such as corridors, lounges, offices, messes and others. The expected delivery of the finished project is in the first quarter of 2015 and work will be carried out in Singapore. Meanwhile, the Group continues to work on Floatel Victory; work began in June 2012 and has been carried out in both China and Singapore. The project is due for completion in the fourth quarter of 2013.
Founded in Turku, Finland, in 1998, ALMACO Group today is a global firm providing accommodation and food handling solutions that enhance the business of its customers. With offices in China, Finland, France, Germany, Italy, Singapore and the United States, the Group recently expanded into Brazil. "ALMACO Group's growth is an outcome of innovation, motivated employees and enthusiastic leaders with a strong vision. We are pleased to see that our marketing and sales efforts, along with consistently efficient and high quality project deliveries,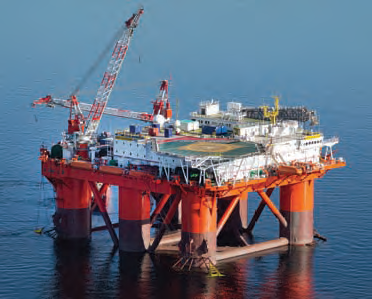 have allowed ALMACO to enter new markets, as is the case with Brazil. Furthermore, we have moved to a larger office in Rio de Janeiro, Brazil, to support the recently awarded Estaleiro Enseada do Paraguaçu (EEP) newbuild project as well as further developments in the region. We are also hiring the best possible talent in the engineering and project management fields."
In August 2013, ALMACO Group was awarded the newbuilding contract for the complete living quarters on six drillships to be used in the Brazilian pre-salt ultra-deep layers drilling programme by EEP. The scope of work involved in the project includes the construction of the complete living quarter, including steel and all outfitting. The living quarter houses 94 modular cabins compliant to Brazilian regulations and includes public spaces and food handling areas such as galleys, corridors, lounges, offices, messes, gym and laundry. When discussing the major contract, ALMACO Group's president and CEO Vilhelm Roberts stated: "We are pleased to be selected as the preferred accommodation solutions provider by EEP for these new drillships. Our global construction capabilities allow us to provide the most efficient building solution with parts of the project being done in China and Brazil. One of our strengths is partnering with our customers starting in the design and engineering phase where our expertise and our cu
stomer's needs meet to create a successful project delivery, and with EEP we were able to work together from a very early stage allowing for a full cooperation to achieve all the requirements."
Over recent years, growth in the offshore accommodations market has accelerated alongside an increase in demand for improved quality in living standards on board, a development that is beneficial to ALMACO Group, which has 15 years of experience in successfully delivering accommodations to the cruise ship industry. "Offshore projects require efficient logistics management, planning, scheduling, advanced levels of engineering and naval architecture, as well as skilled project management. ALMACO Group has perfected these skills and is able to bring them to each project to meet customer expectations," says Vilhelm. "With each new contract, ALMACO Group continues with its objective of becoming the leader in quality accommodations in the global offshore market."
This reputation as a key player in the offshore accommodations industry was reinforced in December 2012, when COSCO Shipyard Co Ltd awarded the major newbuilding order to ALMACO Group for modular cabins, food handling areas and public spaces onboard Axis Offshore's GM500A semi-submersible accommodation vessel to be built in COSCO's Qidong Shipyard in China. "ALMACO has extensive experience in China through local partnerships and a growing office in Shanghai," said Mikael Hedberg, ALMACO Group's COO. "Because of our strong local relationships and expertise in both cruise and offshore accommodations, we are able to provide European-quality products and services at a very competitive price level in China."
ALMACO Group Oy
Services: Accommodation systems