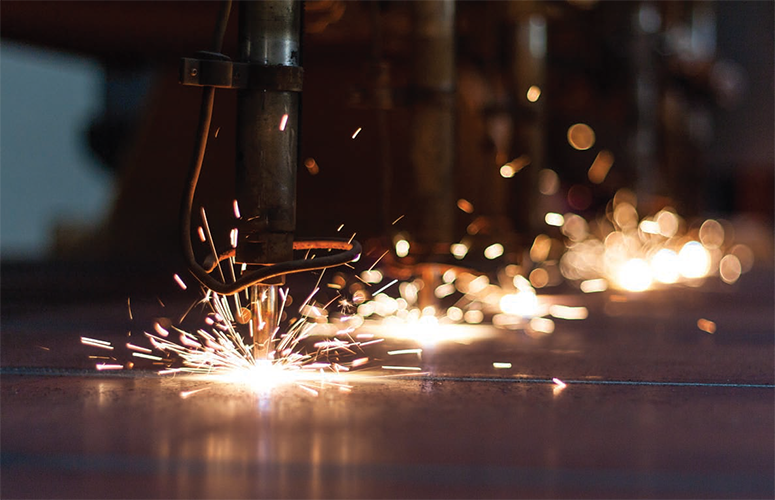 Ready for the future
Founded in 1978 by Ron Waite, Altec Engineering Ltd originally began operations as tool makers, but quickly progressed into the design, manufacture and build of special purpose equipment. Elaborating on the company's history, a spokesman for Altec begins: "Out of the strong links he had developed with Durham University, Ron Waite began two companies: Altec Engineering and Bead Scientfic. After a number of years the two successful companies went their separate ways and Altec Engineering has continued to develop positively since then. Today our majority shareholder is Ron's son, Alistair Waite, and our work revolves around the delivery of total solutions. For example, if a company required a machine for its production line, we will design it, create all of the parts, buy other parts, put the machine together, ensure it works and put the newly built equipment on our client's line. Every piece of equipment we make is unique; this is how we grew."
Offering a comprehensive range of engineering support services that are tailored to suit the unique needs of each client within its broad customer base, Altec Engineering's six departments consist of engineering support, CNC precision machining, special purpose equipment, toolmaking, specialist coatings and system integrators & partners. "It was approximately seven years ago that we decided to put more effort into the CNC side of the business, which has proven highly fruitful. Ten years ago we had one or two small machines, but in 2014 CNC was the biggest segment of Altec Engineering. To further strengthen our success in this area we have invested a huge amount over the last six months," he adds.
Having witnessed growth in Altec2all areas of the businesss, Altec Engineering invested £105 million on expanding its two factories, with factory one receiving a 30 per cent extension for clean building and factory two getting a 150 per cent extension to allow for new machines and all CNC operations to go under one roof. Today Altec's CNC department is renowned for world-class capability, quality and cost effectiveness as its engineers focus on delivering solutions to complex customer specifications. As a provider of a full contract machining service, the department is approved to AS9100 Rev C and boasts a range of innovative machinery; this includes three axis high speed turning, multi-axis high speed milling, spark and wire erosion and surface and cylindrical grinding.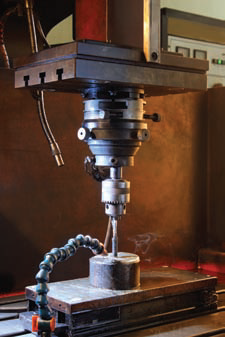 "The extension took six months and also involved the purchase of two new machines for specific contracts and clients. On the milling side, we have a Mazak VCT 800/30 SR5, which is a five axis milling machine that is used for highly detailed work. This equipment is used a lot for our customers in the oil and gas industry and cost approximately £340,000 when bought in November 2014. Meanwhile, on the branding side, we brought a Studa S33 Universal Grinder; this is a flagship machine and we are the only subcontractor to own one. It will grind right down to two micrones and that includes thread grinding as well, which makes the grinder highly suitable for customers operating in the arctic or colder, deeper locations. As rubber seals can perish quickly in these areas, with threads we can offer the best finish possible for metal to metal sealing. This piece of equipment cost £500,000 and was bought in December."
This ability to provide complete engineering support to industries such as oil and gas, nuclear and renewable, energy, aerospace, space science, automotive, medical science and defence has resulted in significant growth for the company, most notably within the oil and gas industry, as Altec's spokesman highlights: "We specialise in low volume, high complexity components such as chassis that goes in the middle of a control system for subsea electronic modules. We also produce blow off preventers, which are also difficult components; these are created in Durham where we work with designers and help them produce a component that is suitable for manufacture. Oil and gas is the largest market that we operate in currently, however, it is also a market that we are keeping a close eye on. Although we still have a strong client base and can offer a high quality, innovative and competitive service, without investment for putting new wells in our work level tends to be quieter."
Despite the current challenges in the oil and gas industry, Altec3the future looks positive for Altec Engineering as the subsea sector is anticipated to be a core investment areas over the next five years: "Around 75 per cent of the work we do in the oil and gas market is within the subsea sector, so we will continue operating in the subsea market as it is where we have previously been successful and also anticipate ongoing growth. If those in the industry are going to build less rigs on the surface and more underwater, we have the experience to work with them and help bring new products to the market.
"Ultimately Altec Engineering is looking to grow; we had a turnover of £8 million in 2014 and we aim to grow to £25 million over the next five years. Our intention is to continue building a secure company that is the cutting edge of new technology through design, research and development and working with our diverse client base," he concludes.
Altec Engineering Ltd
Products: General tools and special purpose equipment
Issue 122 July 2015