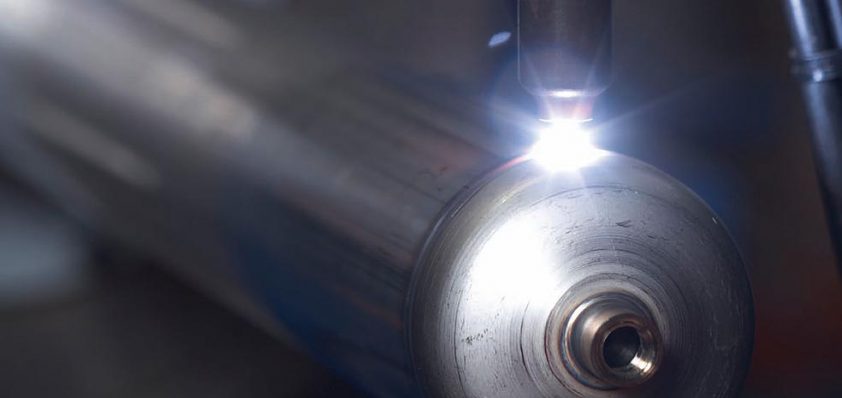 First class service
Established in 1985 in the Surrey town of Camberley, Amazon Filters is a specialist in the design and manufacture of liquid filtration systems, providing one of the widest selection of filter vessels, depth and pleated cartridge filters available today.
Despite operating in a competitive market place with competitors selling out of the Far East and North America, the company has become a globally recognised force with a strong export market to clients all over the world, as sales director Jeff Kirby elaborates: "We export to just about every country in the world these days; we have just finished our financial year end and 67 per cent of our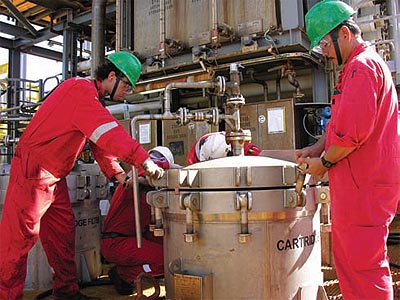 business was in exports. Primarily the company's main market is Europe for general exports, but within the oil and gas market its main areas are the North Sea, west coast Africa and Brazil."
Although Amazon Filters maintains a strong presence within the oil and gas market, its products have applications within a diverse portfolio of industries comprising of food and beverage, pharmaceutical, automotive, water treatment, chemicals and coatings markets. Within the oil and gas industry specifically, the company develops products for both upstream and water injection processes, seawater RO protection, produced water and downstream applications such as inlet gas separation, amine sweetening, glycol dehydration and catalyst beds.
The company produces bespoke solutions that enable it to deliver industry specific products and solutions that are tailored to a client's exact needs. Its range of cartridge filters is comprised of both absolute and nominal rated solutions in either polypropylene or nylon media, while filter housings are typically of 316 stainless steel, Super Duplex or coated carbon steel construction. Furthermore, Amazon Filters is able to differentiate its products with enhanced features and comprehensive customer co-operation and after sales service. "I think our success comes from being both manufacturer and supplier and is further enhanced by our knowledge of our client's applications," says Jeff.
"We deliver the project manage as sold, meaning that what we agree and sign up to is what we stand by and deliver. We will 'handhold' the project throughout its execution and recognise the need for clarification up front on the project design and proposal stage. This makes the initial upfront work a little more challenging for us but in the long run the project runs much more smoothly for our clients."
Commenting on the unique features of Amazon Filters' range he says: "A key strength is the company's ability to engineer disposable cartridges to meet our customers' specific needs. By working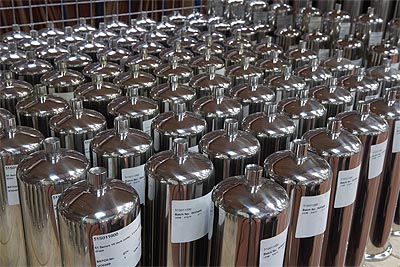 closely with the client, testing the process fluids and understanding the real demands of the application a solution can be identified. To support this we also have our own design of easy to open, rapid opening closures for the larger filter vessel range used in the offshore market."
An example of just one of the many filters offered by Amazon is the SupaSpun II absolute rated depth cartridge. SupaSpun II precision graded density filter elements are an extension of the company's already proven absolute rated depth type filter range. These high performance cartridges excel by exhibiting extremely low clean pressure losses as a result of strictly controlled manufacturing of the fibre matrix, this further results in a high dirt capacity. SupaSpun II fibres are blown continuously onto a central support core, with fibre diameters controlled to produce different pore sizes throughout the extrusion process. All the layers are inter-linked, offering maximum strength whilst ensuring that the high void volume is maintained, and with the increasing fibre density structured towards the cartridge central support core, it results in true depth filtration. Other products commonly employed within the oil and gas market are the SupaGard, SupaPleat II, SupaPleat FFC, Contour and VisClear cartridges as well as the company's DuoLine bags and SupaMesh metal filters.
In conjunction with first-class manufacturing quality and dedicated customer driven expertise, continual innovation into the company and its engineering staff are key components in what makes Amazon Filters a leading European filter manufacturer. The company runs its own graduate training scheme to ensure that it maintains the knowledge and skills base to meet the engineering challenges of tomorrow, while investing in its manufacturing facilities to drive further market growth and expansion. This year the company has opened additional floor space that has increased the manufacturing area available to Amazon Filters by 25 per cent. It is the dedication to its clients however that remains at the heart of the business and will be at the forefront of Amazon Filters' focus as it moves forward into the coming years, as Jeff concludes: "Customer service is everything these days, no matter how good the product or the price, our clients need more than just a simple priced based product. One can always buy cheaper, but customer service is of particular importance and is what differentiates Amazon Filters."
Amazon Filters
Services: Turnkey filtration equipment