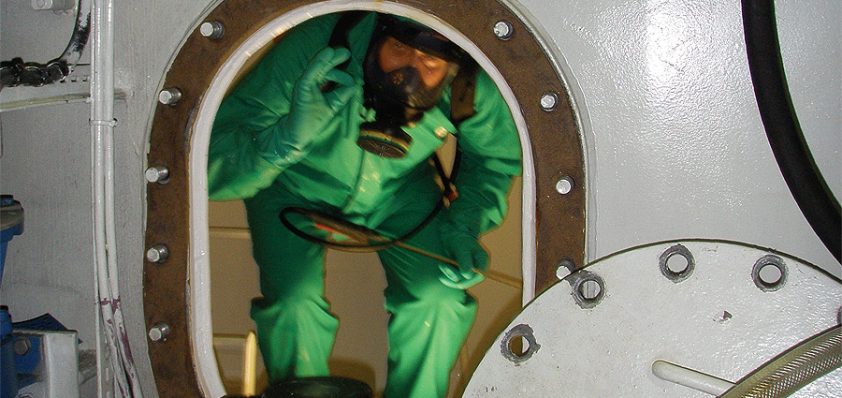 Field of expertise
With a reputation for competence and success, Ambio is a leading supplier of highquality services to the onshore and offshore oil and gas industries.
Established in Stavanger, Norway, the company's employees have built a wealth of experience in areas ranging from safety engineering to offshore potable water treatment. Plans to expand the business into yet more areas are already in place.
Broadly speaking, Ambio's expertise can be divided into two major areas. The first of these is the company's engineering services, which, together with expertise in potable water, also include project management and administration. In addition, Ambio devotes much of its work to environmental consulting. The company is able to make assessments for its clients on environmental impact, offers support on nature conservation and mapping, and can compose reports on a variety of environmental issues.
Ambio's range of services is varied, explains managing director Lars E.Hauge and the company has developed particular expertise in servicing potable water for the offshore industry: "We do all sorts of consultancy within the sector, and have very strong experience in potable water handling. We have, for example, just started a new department that is focused on the cleaning of the water tanks onboard supply ships, before they are delivered to the oilrigs. In addition, we are able to do the cleaning of the tanks on the rigs in the North Sea. It is imperative that all storage tanks are thoroughly clean, and so our inspection and testing has to be of the highest standard. We also have our own mobile facilities to chlorinate the water going out offshore, making sure that it is fresh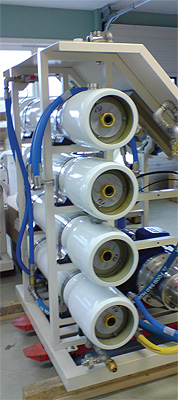 and drinkable when it arrives on the rigs. Our methods are very thorough and effective, and we are always environmentally responsible.
"The testing that we do to make sure that the water is within Norwegian rules and regulations, is a further key part of our services. There are, for obvious reasons, tight restrictions on how water can be delivered, both onshore when it is first supplied to the boats, and in terms of the quality and methods when it is arriving offshore. Our analysis ensures that all work is done to the necessary specifications."
Lars emphasises that Ambio's unique strength is in its involvement in the entire process, and its broad base of knowledge. "We have six people currently focused on all aspects of potable water, all of whom are highly competent," he explains. "We can, for example, offer companies our advisory services before purchase, expert prequalification, maintenance and control, and any necessary technical revisions. We are also able to offer courses in the subject, which can take the form of either classroom teaching, or an internetbasedmethod of education. As such, this is another element of our work that can be tailormade to suit our customers' needs."
The company has a range of key clients, foremost amongst which are the major oil companies in Norway. This includes StatoilHydro, Shell and BP. Ambio also undertakes projects abroad, most often when following the business interests of its clients. There it further applies its engineering expertise, and is, for example, often tasked with developing modifications on rigs.
Ambio sees its success as being intrinsically linked to the close attention it pays to recruitment. In particular, the company prides itself on having a workforce that is able to respond both quickly and flexibly to its clients' needs. "We have just taken on new, high-quality staff, so we would expect to see growth as a company over the next year," says Lars. "We are always looking for people who can take the company in the right direction, but we always stress quality over quantity. Over the next few years, then, we will have a controlled growth with skilled people, rather than a more chaotic approach with many new employees."
Ambio's excellent reputation within the sector, and continued search for high-quality staff, leaves Lars feeling very positive about the future of the business: "Our existing market is certainly looking very strong, and we are always looking for new ones to explore. In particular, we are highly interested in the development of new products at the moment; ones that will fit with, and compliment, our existing offerings, and that can be best utilised by the knowledge that we possess within our business. We will certainly continue to focus on our key market areas, which are potable water, and the general consultancy services that we offer. This should contribute further to the growth in turnover that we are expecting to experience in new market areas."
Ambio
Services: Onshore and offshore engineering and consultancy services