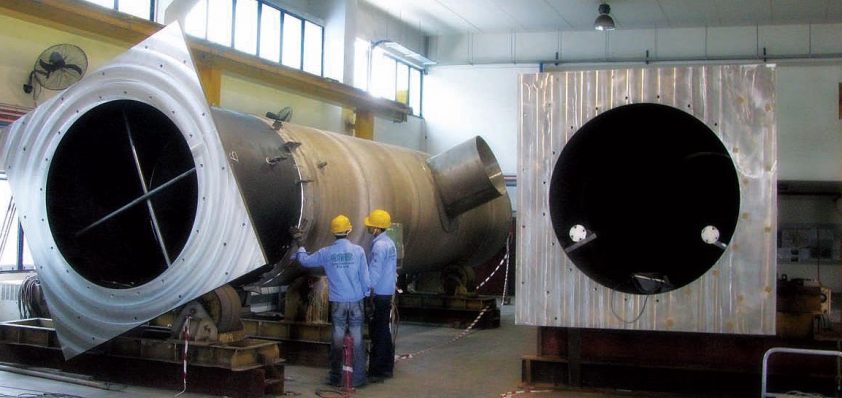 Piping success
Founded in August 1996, Automated Machinery and Equipment (AME) is rapidly approaching two decades of successful operation within the shipbuilding, oil and gas, power generation, construction, technology and pharmaceutical industries.
Its ongoing fortune can be attributed to continued investment and its ability to provide bespoke solutions to a broad customer base across a host of sectors.
From its base in Singapore the company has positioned itself at the forefront of the region's market though a combination of over a decade of organic growth and pivotal defining developments throughout its history. During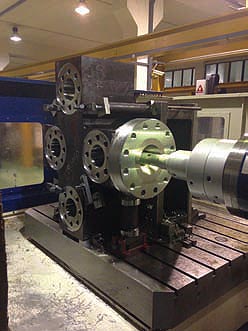 2006 AME was privatised and renamed Automated Machinery and Equipment Pte Ltd and the company was further enhanced in 2007 with the investment of further capital and incorporated as AME International Pte Ltd, which allowed AME to again increase the scope of its activities and in turn achieve greater turnover. As the company ambitiously continued to expand within all of its targeted market sectors it saw a rapid increase in customer demand, this was addressed in 2008 through the investment in a new factory and the acquisition of brand new, state-of-the art equipment including powerful overhead travelling cranes (EOTC).
The company was last featured in European Oil and Gas Magazine in April 2012, during which time AME founder and managing director Mr. Steven Toy was able to elaborate on the market-leading services that AME International offers: "We provide steel fabrication and CNC machining services to our clients and can be considered a turnkey solution provider to major oil tools and equipment makers, as our services range from procurement of materials, fabrication, CNC machining, automated cladding services, assembly work, non-destructive testing (NDT), secondary finishing and all the way to delivery. AME International is one of the few companies in the industry with more than 20 CNC machines that are capable of processing large oil and gas parts. With a fleet of machines comprising of horizontal boring machine, vertical and horizontal lathe and various milling machine with maximum swing up to three metres, maximum length to four metres and maximum 15 tonnes handling capabilities. The company is capable of handling small to large-scale parts ranging from subsea blocks, wellhead housing, stem, diverter components, tubing hangers, and valves etc. We are also able to machine complicated profiles such as seat pocket, cavity bore, gun drills and angular holes with our extensive range of tooling." Today, the company is fully ISO 9001:2008 and OHSAS 18001:2007 certified, and AME remains dedicated to its mission to become and continue to be the provider of choice within the industries that it services, through providing the highest quality products and services on time and by exceeding the exacting standards of its clients. During the course of its endeavors it is the passion of AME to honour and respect its clients' and its stakeholders' interests by accomplishing its stated commitments through teamwork, dedication, integrity, responsibility and total operational excellence.
From its sizable workshop, AME designs and creates the turnkey solutions that allow it to complete its mission and define the values under which the company operates. Within the oil and gas and offshore sectors it provides large-scale structures in all varieties of steel, including stainless steel. The company's expertise extends to the fabrication of cabinets, chassis, enclosures, frames, mechanical components, panels, sculptures, tanks, weldments and many other parts. Naturally within the offshore and oil and gas environment piping is a vital area and AME International well placed to provide a crucial service in this area. The company is able to apply well over a decade of skill and experience in the fabrication of piping of all descriptions including carbon steel, duplex material and stainless steel 304, 316 and 316L.
As well as ensuring that it provides bespoke solutions to meet the individual needs of its clients, AME has the credentials to ensure that its products speak for themselves in terms of quality and design. AME provides a comprehensive package of welding processes such as, shied metal arc welding (SWAW), electrode welding, flux-cored arc welding (FCAW), metal inert gas (MIG) welding as well as gas tungsten arc welding (GTAW) and many others. The expertise of its welders ranges from relativity simple 2G through to difficult 6G positions, allowing AME International to service some of the oil and gas sectors largest players.
"Our major clients are in the oil and gas sector such as GE Oil and Gas (Vetco Gray), FMC Technologies, Cameron etc.," says Steven about the companies that make use of AME International's service. "They produce a range of oil tools and equipment for upstream extraction of oil or transport of oil through pipelines from an oil well. We have maintained a very close relationship with our clients, as we are their full turnkey supplier. Training and seminars are held regularly with them to allow our engineers to interact with the client's engineers and in the process learn from each other. We also help in the development of fixtures for complicated parts, and these technologies are shared with our client. In return they will also share with us their methods and process flows. This is all done in the name of achieving higher levels of efficiency and productivity, and is beneficial to both parties."
The success story of AME International is set to continue into 2014 and beyond as the company builds on the strong foundation it has developed through 18 years in operation. It enjoyed strong order books throughout 2012 and 2013 and as a result has invested more than 15 million SGD to expand its facilities with further CNC machines. In addition to this, it has expanded its operations to include a manufacturing base in Malaysia meaning that across its business, AME International is increasing its momentum and solidifying its reputation as an ambitious market-leader.
AME International
Services: Steel, pipe fabrication, machining