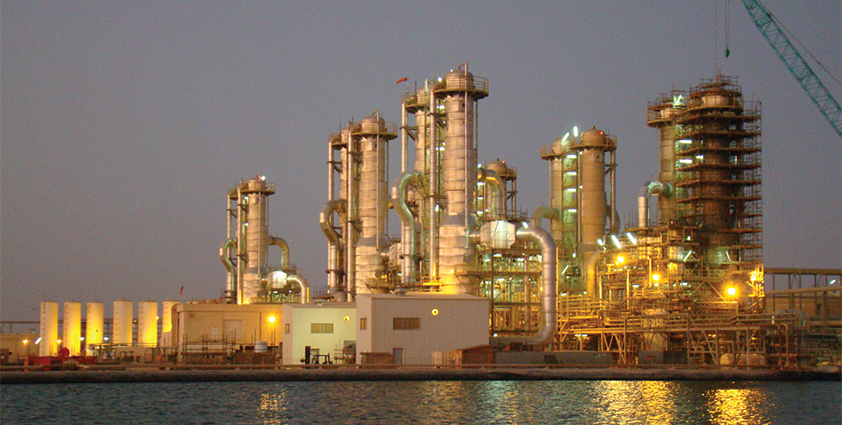 Treatment that works
"Aquatech has been responsible for the building of one of the biggest produced water plants in the world, in Oman, as well as one of the first refinery effluent water reuse plants, for the largest refinery on the planet, the Jamnagar refinery in Gujarat, India," states Karl Millauer, senior vice president of strategic and new business development for Aquatech.
"These examples represent just two of the many milestones the company has reached and really helps underline the capabilities possessed by Aquatech."
Established in 1981, Aquatech is a global leader in water purification technology. The company focuses on helping clients manage their water use by minimising consumption, maximising reuse, and eliminating waste. A typical project for Aquatech could include desalinating seawater, recycling acid mine drainage, or taking an industrial facility to zero liquid discharge (ZLD), which means that all water is recycled and any waste is evaporated into a safely disposable solid or saleable product. Its client list includes many of the world's top energy companies and utilities.
Established in 2005 in the UAE to locally service clients in the Middle East, Aquatech Eastern is a subsidiary of US based Aquatech International Corporation, specialising in the designing, manufacturing and supply of water and wastewater treatment equipment for the oil and gas, petrochemical and power industries: "Aquatech's eastern division has offices in UAE and several subsidiary departments carrying out local business in the region, as well as a sales office based in the Netherlands and Korea," says Sushil Bajaj, general manager of the business.
"For customers operating in the oil and gas industry, Aquatech provides pure process water solutions, treating wastewater that comes from various processes, such as refining, in order to make it suitable for reuse according to the specific requirements of each project and customer," Sushil continues.
Like the rest of the industry, Aquatech has in recent years turned its attention more and more to unconventional drilling projects, particularly those involving shale gas. In order to operate effectively in the difficult to reach locations this type of gas is known to be found, the company has developed a range of mobile treatment applications: "The company's development of mobile solutions has made it one of the industry's leading experts in the treatment of water used in the process of drilling for shale gas," Karl explains.
"This industry sector in particular is very much on the rise and one in which the company has unveiled several mobile solutions, including a mobile evaporator we call MoVap and a suspended solids separation, filtration and disinfection unit called MoTreat," Karl says. "Having these mobile solutions is of real importance to Aquatech as they allow the company to move work from one well to another, quicker, more efficiently and more cost effectively."
These mobile solution concepts are unique to the market in which the company is active and, as Karl highlights, provide just a small example of the innovation Aquatech has become known for: "Another recent development made by the company was the design and manufacture of a hybrid zero-liquid discharge solution. This application combines both thermal and membrane based technologies.
"Aquatech is one of the very few companies operating anywhere on the planet to use both thermal and membrane technologies," adds Sushil. "This is further proof of the company's ability to take its technological knowhow and, together with conducting thorough equipment studies, use it to provide the best, most economical solution for its customers, while meeting all the legal and regulatory requirements relating to water disposal and recovery."
As Karl is keen to point out, the company is just as active in downstream operations: "As well as the aforementioned work, Aquatech also undertakes the treatment, recycling and reusing of refinery based water, the best example of which can be seen at the Jamnagar Refinery in India. In addition to this the company also builds feed water systems for refineries, particularly in countries in Middle East, India and China.
"It is differences in regulations and working practices that make it all the more important to have a local presence in various countries, a presence which then allows the company to reach a higher understanding of market requirements." However, simply moving into new geographic locations isn't all the company is doing to strengthen its position in the oil and gas sector, as Karl says emphatically: "Recently the company acquired a chemicals and services company based in India. This particular purchase will provide Aquatech's customers with a total, integrated water management solution that will bring additional cost and service benefits to all parties. Aquatech is a company that is always on the hunt for new opportunities, innovations and challenges and this will continue as the reproduction of water remains a hot topic."
"A further expansion into the upstream sector is definitely something Aquatech is examining as it looks to grow in the years to come. At the same time it will continue its focus on developing innovative solutions that bring its customers a wealth of benefits. In a number of market segments Aquatech is already the industry leader, yet it will not lose sight of its goal to become bigger and better as time goes by."
Aquatech
Services: Water treatment