Armaturenfabrik Franz Schneider
Know-how and tradition
With a history stretching back over 140 years, Armaturenfabrik Franz Schneider (AS-Schneider) operates as a family-owned business that supports its customers with competence, know-how and pioneering ideas. While today the company is a highly regarded manufacturer of valves and associated components globally, AS-Schneider was originally founded by Franz Schneider as a precision mechanics workshop during 1875. From its location in Heilbronn, Germany the company specialised in the production of washing machines, bicycles, sewing also began to manufacture cocks and valves, the production of which proved to be so successful that in 1936 Franz Schneider's son, Franz Schneider Junior, established valve development into a separate division.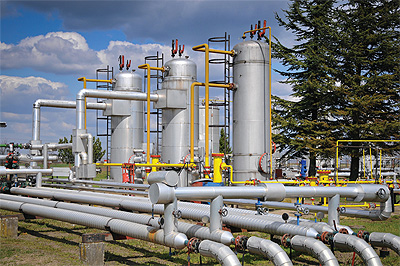 To accommodate the foundation of the valve division, Franz Schneider Junior relocated the company to its current location in Nordheim, some 20 miles from Heilbronn. Until the 1960s, AS-Schneider was primarily focused on the production of sanitary valves, before it became increasingly dedicated to the production of instrumental valves for industrial applications. Today AS-Schneider employs over 350 people and generates a turnover of around €45 million a year. "The success of the company is based not only on innovative and high quality company products, but also on its proximity to customers," reveals Managing Director, Rolf Kummer. "By working closely with the user, AS-Schneider develops customised solutions that are not found in the catalogue in addition to its standard products. To ensure customer proximity, the company has established subsidiaries in Romania, Singapore and Dubai – and, in 2013, in Houston, Texas. In addition to these, there are partners and sales offices that support customers with their requests and requirements in more than 20 countries."
The valves and associated components produced by AS-Schneider are present in power plants, offshore platforms, chemical plants and marine engines, where they ensure the smooth operation of such systems. The core business of AS-Schneider is currently targeted towards industrial valves and manifolds. These are widely used in plant engineering within the oil and gas industry, chemical plants, power plants, refineries and cement plants. The company offers a wide range of products that includes Monoflanges, VariAS-Blocks, Gauge Valves, Gauge Valves and Pressure Gauge, Needle Type Globe Valves, Multi-way Cocks and Accessories. AS-Schneider is the world market leader for valves for large diesel engines, such as those used in ship propulsion or for electricity generation. Well-known companies such as BASF, DOW, Shell, Siemens, General Electric and Emerson have relied on the products of the Swabian manufacturer for years.
Throughout all of its operations, AS-Schneider has proven itself as a reliable partner for small plants as well as major international projects. During 2014 for example, AS-Schneider completed significant orders within the chemical industry for Sadara Chemicals in Saudi Arabia and the Texas ethylene plant 'Gulfstream', in combined contracts valued at several million US dollars. "During these projects the company supplied the so-called 'installation hardware' for both plants," Rolf Kummer. "This consisted of valves, manifolds, pipeline parts, gaskets, screws and flush rings. Both orders represented excellent opportunities for AS-Schneider to make a respected name as a manufacturer and supplier both within the US and in the Arab world."
Thanks to its strong culture of innovation, AS-Schneider remains a pioneer in the industry with the continued development of new products at the heart of its operational philosophy. A current example of this is a manifold developed specially for use on FPSO vessels. The monoflange with dual double block & bleed function is noteworthy for maximum operational reliability and minimum weight, properties that are critically important in floating systems for extraction of crude oil and natural gas.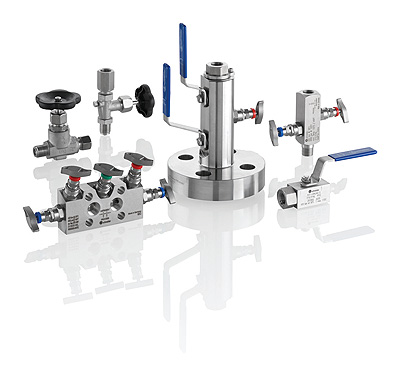 "AS-Schneider originally developed the manifold as a special solution for a renowned company from the energy sector. The company, which operated an FPSO vessel for offshore extraction of crude oil and natural gas, wanted to make its measuring equipment particularly reliable by using two double block and bleed valves in series. Moreover, it wanted to keep the weight as low as possible. A combination of two separate valves was ruled out owing to the great inherent weight and resulting susceptibility to vibrations," Rolf Kummer explains. "AS-Schneider's product designers therefore set to work to find a way of mounting six valves – and therefore a dual double block and bleed function – in one valve body. For this purpose they optimised the arrangement of the valves and the design of the connecting flow paths. The result is a monoflange with six integral valves, which weighs only slightly more than a normal standard flange. The hook-up is therefore insensitive to oscillations and vibrations. As only one valve body is required, the risk of leaks is also low. The company was therefore able to comply fully with the customer's requirements, namely maximum operational reliability and minimum weight for use at sea."
By blending tradition and a solid base of sound know-how, AS-Schneider continues to grow as a market leader in the supply of both standard and bespoke valve solutions. Its innovative expertise has allowed the company to enjoy a record breaking year with a turnover of €45 million during the fiscal year for 2014. The award of several large projects in recent years has pushed AS-Schneider to rise to meet the ever increasing the needs of its clients and achieve even greater levels of success. "Due to contracts such as the award of the Sadara project, which was valued at almost €10 million, AS-Schneider has enjoyed great success. Of course we were fully loaded and had to work in overtime shifts but we have a very professional and committed employees, so were able to manage such a large project extremely well," Rolf Kummer says. "Over the coming years we will seek to further invest in our modern and highly automated production to increase the company's competitive approach and to better process the evolving requirements of our clients. We will also look to strengthen our global presence and consider new markets."
Armaturenfabrik Franz Schneider
Services: Industrial valves