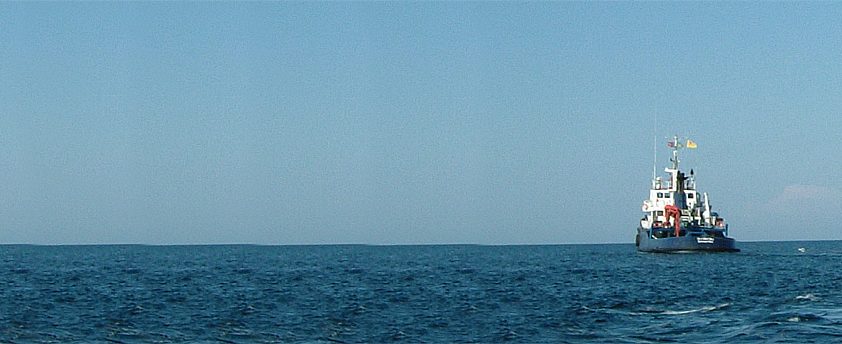 Totally modular
Norwegian company AS Nymo is known throughout the oil and gas industry as one of the best suppliers of platform, module, and subsea structures to the offshore market.
The company has many years of experience in completing contracts, and began life as a shipyard, focusing on repairs. As the North Sea and global offshore market has expanded, so has Nymo, increasing its capabilities and the amount of contracts it manages. With two yards, at Grimstad and Eydehavn in Norway, the company has extensive skills in providing clients with the welding of complex materials, whilst at the same time maintaining high quality standards. Focusing primarily on offshore module production, Nymo has completed the Oseberg Sør drilling module for Bentec, the MPA mud module for Statfjord A, and the Stena Don drilling rig from Stena Drilling. The company has also produced the Troll Olje subsea rise structure for Coflexip Norge, alongside manifolds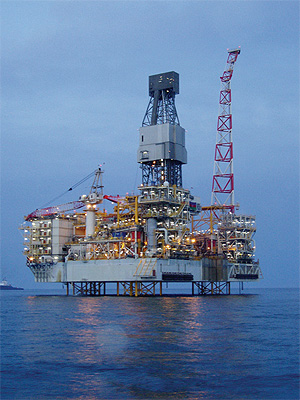 for Snøhvit and Alvheim.
Øyvind Boye, technical manager, takes up the story: "AS Nymo is a very old company, established in 1946 as a mechanical workshop. The company has been under the ownership of J.J. Ugland since 1956, the interest of which is in shipping companies. In the 1950s and 1960s, Nymo focused on being a ship repair yard and workshop. However, following the development of the offshore industry in the North Sea in the early 1970s, the company became one of the first suppliers of modules to projects. Since this time, the offshore market has been Nymo's main area of business. The business has delivered all kinds of modules to the offshore market, from process, living quarters and drilling modules. Today, the company considers its speciality to be drilling modules both on the offshore and rig markets."
Øyvind continues by outlining some of the company's strengths: "Within the drilling market, Nymo is local to the south east coast of Norway, and it is incorporated with other companies in this very strong cluster area of business. The company works in close cooperation with the world's leading drilling equipment suppliers, which provides it with a major strength in the sector. Another important factor in Nymo's success is that it is a wellestablished organisation, which handles complex contracts with its experienced project management team. The company is also a specialist in engineering drilling modules, and has a good reputation in the market in regards to quality and delivering on time. With such a long history in this offshore sector, Nymo has established a very firm, respected reputation throughout the industry."
Øyvind gives an example of how the company develops relationships with its clients: "Take our agreement with National Oilwell Varco (NOV). Nymo is working with NOV as an integrated team to design a project that meets the demands of the client's specifications and expectations. Nymo completes the modular design system, and provides accurate equipment information. The company begins the project at the concept phase, and outlines system drawings, and continues all the way through to the delivery of modules. The next modular delivery is scheduled to be in China, and Nymo will be responsible for transportation as well as installation supervision."
Managing director Rolf Urfjell emphasises Nymo's ability to meet a range of solutions: "One of the company's big strengths is that Nymo can provide the total package for customers, together with total equipment supplies. The aim of the company is to complete a project from conception to delivery, and customers can rely on Nymo to take care of every supply area and construction detail. So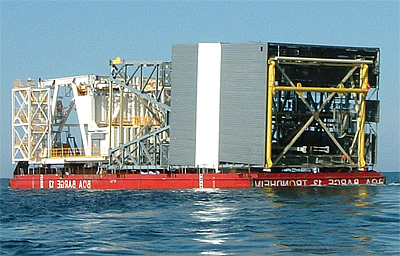 far, the business has delivered most of its finished modules to the North Sea, but also to China, as well as Singapore, Europe and even a BP project in the Caspian Sea. Nymo's customers can rely on the agreements made with the company, in regards to the quality of products and arrival times." It is currently a very busy time for Nymo, as Øyvind comments: "The company has orders going up until 2010, so it is very happy with the situation as it stands. Nymo's capacity is structured to be able to deal with demand in the near future. Beyond 2010, the organisation still sees areas for further expansion within the drilling market, because there is also room to manoeuvre in the modifications sector, especially in drilling systems and platforms in the North Sea. The company is paying special attention to the process modification market in the near future."
Rolf continues: "The business is also interested in developing its presence in smaller field areas, to expand its expertise. For example, this applies to the building of subsea structures and the installation of equipment. Nymo is also trying to develop its market presence continually, and it is the company strategy to secure these smaller segments of business. In addition, the shipbuilding aspect, which is not as strong as other areas currently because of the cost of the process in Norway, is in the process of being developed, and Nymo is interested in improving its competence in the reduction of environmental emissions. The company has been developing its NOx emission reduction technology and capabilities, with a view to introducing environmental processes to its facilities in the near future. This area will obviously grow in stature as the future progresses, as the reduction of noxious gas emissions is a concern for everyone."
Rolf concludes by outlining Nymo's future plans: "The organisation has expanded its core capabilities and equipment, and I believe that Nymo will be recognised as a specialist company for module production for the oil and gas industry of the future. Equally, Nymo aims at becoming a good supplier of environmentally conscious solutions, to reduce emissions from engines and provide alternative methods. There is also big potential for expansion into the modification market, and the company aims at increasing its presence here. There are many competitors in the North Sea, but I believe Nymo has what it takes to continue its steady progress."
AS Nymo
Industry: Platform, module, and subsea construction