Supply and demand
For 50 years, ASCO Group has been ever present in the North East of Scotland. In those five decades, the company has grown to the point where it now operates in as many as 60 locations, including 17 supply bases across seven countries, and is recognised as the leading supply base operator to the global oil and gas industry. Working with the majority of integrated international oil <companies, exploration and production companies, and major contractors, ASCO Group employs in the region of 1700 people and posted group revenues of £540 million in 2015.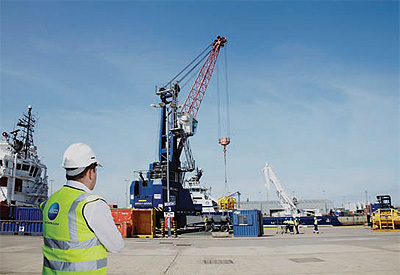 ASCO Group's core business is the operation of supply bases, providing support to the oil and gas industry across the life of offshore fields from exploration, through development to production and decommissioning. The group's largest supply base operations are in Aberdeen and Peterhead, with further bases in Great Yarmouth, Norway, Trinidad and Australia.
Its supply base management operations are augmented by a suite of complimentary services, including materials and inventory management, warehouse management, waste management, distribution, training, personnel provision, fuel services and marine management. Delivering its operations using innovative technology via its proprietary integrated logistics management system (iLMS), ASCO Group also provides a range of specialist technical and advisory services in marine, warehouse, inventory and lifting operations.
The group's European business is focused on supporting the offshore oil and gas fields of the UK and Norway. In addition to its supply base activities, ASCO Group also delivers a broad range of other provisions including environmental services, training, marine management and fuel supply. Statistics gleaned from previous projects have shown that by utilising ASCO's range of services a client has the potential to save up to 25 per cent of its spend on individual sites, while at the same time extending the viability and lifetime of their facilities and assets.
Cost savings and overall project efficiency are key focus areas for ASCO, underpinning its aim to act as a partner to its customers, as opposed to simply being a service provider. This approach is supported by the group's efficiency awareness initiative, which itself is accompanied by a three-million-pound investment into developing robust technology solutions for markets all over the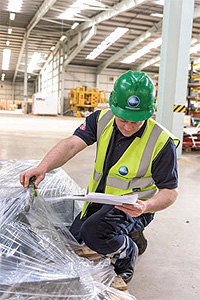 world. The purpose of the initiative is to encourage the industry to make savings through ideas such as contractor sharing and collaboration with partners in order to deliver supply chain and market cost efficiencies. Other themes being promoted include a focus on more effective resource planning and the sensible management of inventories. In addition, the efficiency awareness initiative aims to continue promoting the idea of sustainability to the industry by highlighting both its long and short term benefits.
In May 2017, ASCO Group revealed that it had joined forces with technology specialist Ultra Electronics to deliver a vital step forward in vessel monitoring services. Working in collaboration with Ultra Electronics Surveillance and Security Systems (ULTRA), the group has been awarded a major, long-term contract with one of world's leading operators for the provision of integrated collision avoidance monitoring, which improves marine safety.
As part of this partnership, Ultra Electronics will use multiple platform-based radar early warning systems (REWS) to detect and gather vessel data to address the risks posed to offshore installations by marine traffic. This data will then be sent onshore to be centrally monitored and co-ordinated by ASCO Group's control room team which includes master mariners providing a 24/7, 365 day a year service. The data will also be tracked by offshore platforms and Emergency Response and Rescue Vessels (ERRVs).
Commenting on the agreement, ASCO Group Operations Director, Craig Lennox, stated: "This announcement is particularly timely in view of the ongoing efforts by the Marine Safety Forum's 500 metre safety zone industry work group. Our goal is to combine existing radar capability and supplement it with the innovative technology and skill of both organisations to create an interconnected network for the North Sea vessel market, which is a very exciting prospect."
Throughout the second half of 2017, ASCO Group will continue to invest considerable amounts of capital across its businesses in order to develop new technology and robust solutions, tailored for both new and existing markets. September 2017 marks a major milestone for ASCO Group as it reaches its 50th anniversary. In celebration of this it will be holding a series of events to reward the efforts of its employees,each of whom have contributed to crafting and maintaining the group's tremendous reputation within the industry, its ongoing growth and its continued success.
ASCO Group
Services: Oilfield support services