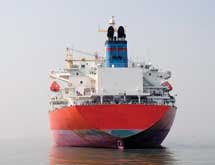 When it comes to oil and gas logistics services, ASCO Trinidad Ltd. can serve clients at all stages of their projects, Executive Director of Caribbean and South America John Gransaull says. "We perform anywhere along the supply chain from the planning of the programs to [their] execution," he states. The Port of Spain, Trinidad-based operation is part of the Scotland-based logistics firm ASCO. ASCO Trinidad serves clients throughout the Caribbean and South America.
Gransaull explains that ASCO Trinidad was formed 10 years ago, when he was asked to manage the company's operations to support the BP p.l.c. local operations for one year.
"That has turned into 10," he says, adding that the company now employs 70 full-time employees who perform work at a higher standard than existed before; the work also is higher quality than what is available from competitors.
"We bring more visibility on the work planning and execution," he notes.
ASCO Trinidad's customer base primarily consists of petroleum firms and drilling contractors. This year, the company served BP, BHP, Murphy Energy Corp., INPEX from Japan and AGR Group, a petroleum services company based in Norway.
Usually, "Our client base is very Trinidad-centric," Gransaull says. However, the company has witnessed a business slowdown in its home nation, and has begun to serve clients in the Falkland Islands and French Guyana and in Suriname.
Despite the change in locations, he explains, the company adapted well to the new surroundings.
"We ran the operations in French Guyana and elsewhere using Trinidadian people," he says. "They have done a fantastic job and many have been assigned to other programmes based on referrals from the clients.
"It was a very demanding year," Gransaull continues, adding that the company adapted to changes in industry operational levels and regulations that cover technology, staff expertise and material tracking. "[The new regulations required] much higher levels of confidence and higher levels of execution."
Booming Business
Several projects will keep ASCO Trinidad busy in the months to come, Gransaull says. The company is at work on developing two products related to tracking, including an advanced logistics tool that will be used to track vessels and capacity utilization, he says.
The second project will be a track-and-trace system that will follow materials as they enter and exit warehouses. "We are working with a few partners [on many of these]," Gransaull says.
The firm also will create and implement an operations and tracing management system for Petrobras.
"[We will] put the systems together and tools for them to become self-sufficient," he says.
The end of the year also will be a time for celebration for the company as it marks its 10th anniversary with a small party and lunch with clients and executives. But, for the future, Gransaull says he would like ASCO Trinidad to continue to evolve.
With increased activity in Guyana, Suriname and French Guyana, ASCO Trinidad is considering the possibility of establishing permanent operations in those locations.
"[Additionally, ]I expect that we will become much more of a contractor than a management company," he explains. "We will be far more of a partner with our clients."