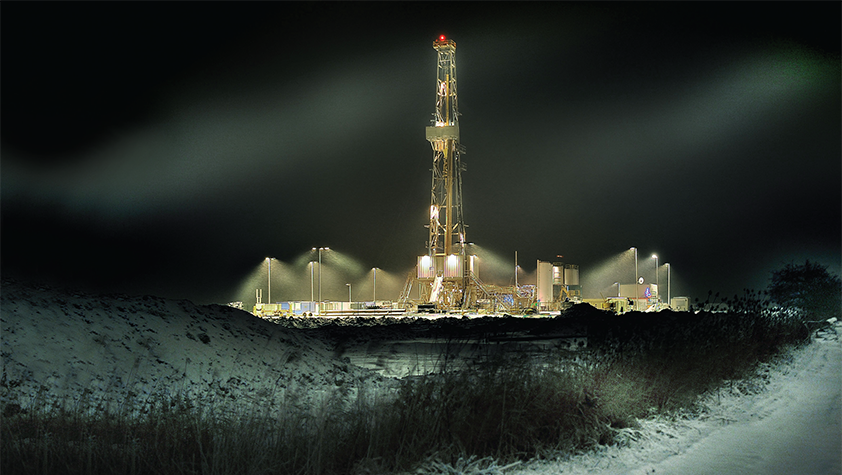 Smart storage solutions
Although it was only officially inaugurated in June this year, astora GmbH & Co. KG is one of Europe's largest storage system operators.
This was a result of natural gas trader WINGAS, which is a joint venture between Wintershall Holding GmbH and OAO Gazprom, hiving off its storage activities into a new independent company – astora. Headquartered in Kassel, Germany, astora makes an important contribution towards securing Europe's supply of natural gas through its storage facilities. Its customers benefit from clear and simple storage solutions backed by decades of technical experience, and comprehensive market knowledge.
The utilisation of natural gas storage facilities helps to guarantee stable availability of this resource by balancing out production and consumption. During time of low demand surplus volumes can be stored in these facilities, and then as consumption peaks these additional volumes can be injected back into the network. This is particularly useful for managing seasonal fluctuations. Furthermore, storage capacities can be used for short term trading activities.
At the heart of astora's portfolio is Rehden in north Germany, which is the largest natural gas storage facility in Western Europe. Wintershall has produced gas from the Rehden reservoir since the 1950s, but in 1993 the storage operator instrumented its conversion into a storage facility. Covering an area of eight square kilometres, more than four billion cubic metres working gas volume can be stored at the facility at depths of 2000 metres. This quantity of gas is sufficient to supply two million households for a year, representing roughly a fifth of the entire storage capacity in Germany and therefore making a significant contribution towards security of supply in the country.
Investing further in its storage capacities, in 2007 a joint venture between Gazprom export, Rohöl-Aufsuchungs Aktiengesellschaft (RAG) and WINGAS put Central Europe's second largest natural gas storage facility into operation at Haidach, Austria. The second stage of this development was commissioned in 2011, bringing the total working gas volume up to approximately 2.6 billion cubic metres. This equates to around 30 per cent of Austria's total annual gas consumption.
Haidach was discovered as a natural gas pore reservoir in 1997 at a depth of 1600 metres. With a total volume of 4.3 billion cubic metres the field became Austria's largest natural gas discovery since 1982, to date producing over 2.9 billion cubic metres of gas. For using the field as a storage facility, Haidach is linked to the German-Austrian delivery point Neuhofen in the vicinity of Burghausen with the construction of a 40-kilometre pipeline.
At present astora and its partner Verbundnetzgas Speicher GmbH (VGS) is engaged in the construction of a new natural gas storage facility at Jemgum, close to the German-Dutch border. This cavern storage system serves as the ideal complement to astora's existing pore storage facilities, and ensures the company's ongoing growth. It is expected that the first cavern and the gas plant will be ready for use as early as 2013, and that after the completion of construction Jemgum will have a working gas capacity of up to one billion cubic metres. The facility's location makes it a particularly flexible asset, as it will be connected into two key markets through the Gascade Gastransport GmbH transport grid, and Gas Transport Services BV in the Netherlands.
All of astora's storage locations are characterised by high technical availability, with short maintenance periods, highly capable storage curves, and significantly high injection rate compared to other such locations. This allows for short-term use of the facilities, as well as seasonal usage. In order to deliver in this aim, astora facilities do not have any limits with regards to the cycling of the storage, nor are customers bound to injection or withdrawal periods. Furthermore, astora offers the ability for its customers to trade gas in store with other parties.
The company has three core standardised storage services available at all three of its facilities: astora-pack – a long-term bundled unit with minimum one year term; astora-add – long or short-term unbundled services with a minimum term of one day that can be booked as injection capacity, withdrawal capacity or working gas volume in addition to astora-pack; and astora-part – short term, interruptible standard bundled unit with minimum one month term.
As such, astora prides itself on offering its storage services in a transparent and non-discriminatory way. Its customers have the ability to book capacity quickly and simply in terms of injection and withdrawal figures, as well as the required working gas volume they wish to use during the term of the contact. This then leaves the customer free to utilise the capacities within the storage period according to their individual needs with no defined injection or withdrawal times.
Just recently astora has played a contributory role at a Salzburg industry conference into underground gas storage, alongside its parent company WINGAS, as well as other industry stakeholders OAO Gazprom, RAG, and Verbundnetz Gas Aktiengesellschaft (VNG) respectively Verbundnetzgas Speicher GmbH (VGS). The conference highlighted the latest developments and standards in the field of natural gas storage, including safe and efficient operation of underground facilities. This is of particular interest to astora given its activities in the market.
Since this time, further developments have taken place in the structure of the business as under a new agreement the formerly jointly operated gas trade and storage activities of Wintershall and Gazprom are supposed to be transferred entirely to Gazprom, subject to approval of the relevant authorities. This will include astora, which will then benefit from Gazprom's strengthened commitment to the European gas market where it already plays an important role.
In view of the growing importance of natural gas for future energy supplies and the expected demand for solutions for the storage of renewable energies, these types of storage facilities will undoubtedly remain a valuable part of the European energy market. By providing intelligent storage solutions from a single source, from planning and development of natural gas storage facilities through to the operation and marketing of storage capacities, astora is contributing to this security of supply and will continue to do so as one of Europe's leading storage facility operators.
astora GmbH & Co. KG
Services: Gas storage operator