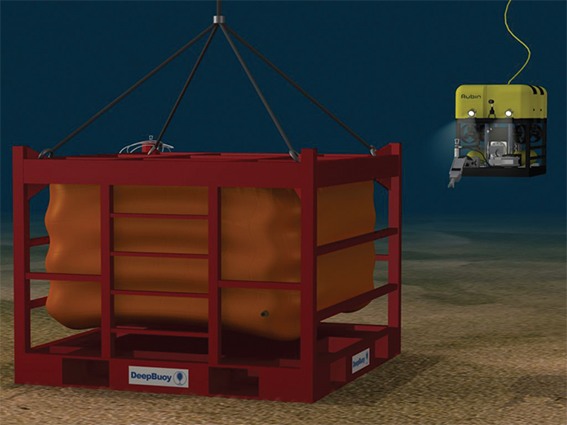 The right chemistry
"What Aubin does as a company sounds quite simple, but is actually rather more complex," Paddy Collins, managing director of Aubin states. "It is a premier supplier of specialist chemicals to the oil and gas industry, providing its expertise in the fields of chemistry and chemical technology that allows its customers to develop solutions that helps improve their business.
This occurs by offering the ability to improve the performances of their products, help them achieve new targets and establish themselves in markets they would otherwise be unable to."
Established in 1988 and based in Ellon, near Aberdeen, Aubin acts as a technology partner to oil and gas operators and other service companies requiring the input of chemistry solutions to achieve their strategic goals: "For much of the company's life it has supplied cement and stimulation additives, and today approximately 70 per cent of its sales are directly exported to customers operating in the Middle East," Paddy continues.
"Although cement and stimulation are still fundamental parts of Aubin's business, the company has evolved and moved on to supply technologies and products to the pipeline management and maintenance sector," Paddy explains. "A particularly strong area of the company's business is its use of specialist gels and pigging solutions. Aubin's pigging technology has created a fluid that is very strong, but also flexible in that it can shrink, bend and twist around corners and through gaps. Aubin has been supplying its L-Gel technology for the past five years and today it is a common item in the armoury of most pipeline commissioning companies.
"Recently the company has been working to develop new technologies for use in the subsea market. The most exciting achievement has been the development of a very novel buoyant fluid that the company has called 'DeepBuoy'. With a density of 0.55, almost half of that of water, it is used to fill a container on the sea floor and creates a buoyant force that can be used to place, lift and recover structures on the seabed, without the need for a crane."
As Paddy highlights, the launch of 'DeepBuoy' in 2010 marked a particularly significant milestone for the company: "It took about four years to develop the product and get it to the point where it worked exactly how the company wanted it to. What it provides is a whole new tool at the disposal of subsea engineers, one that can place and recover objects from depths of up to 3000 metres.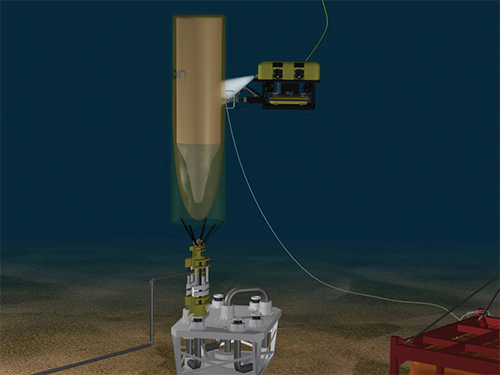 "Since the introduction of 'DeepBuoy' the company has also launched a sister product called the Gel Lifting System (GLS), which is targeted towards the renewables market. It is reusable, cost effective and non-hazardous, and so is the perfect product for use in this growing industry. Aubin has had tremendous feedback in response to these gel products and industry figures have placed a potential market value on these products of anything between hundreds of millions and billions of dollars."
As the industry turns its head towards the task of future decommissioning projects, particularly in the aging North Sea region, it hasn't escaped Paddy that Aubin's technologies could play a very important role in these activities in the future: "It is Aubin's belief that some of the technologies it has, particularly its GLS and 'DeepBuoy' solutions, will be extremely useful tools in the decommissioning of subsea equipment."
Being one of only a small number of companies within its field of operations, Aubin differentiates itself by regularly spotlighting the unique selling points that make it a leader in its market: "Although Aubin is not a particularly big company, that doesn't mean it takes a less serious approach towards chemistry. The products the company creates require a lot of complex chemistry, and yet they are very easy to use," Paddy emphasises. "Another strength of the company is that it is very proactive in spending time talking to its customers, working with them to improve their business through the use of Aubin's products.
"Aubin has also worked extensively with its customers over the years on joint research and development projects. Often these projects lead to the customer entering a new market or gaining more lucrative contracts. Although Aubin as a company is selling chemicals, what it is actually doing is selling knowledge wrapped up in chemicals. What the customer is buying when they work with Aubin is an incredible amount of technical knowledge, experience and expertise, rather than simply a product in a sack or a drum."
During the financial crisis the company took ukthe calculated gamble to further invest in the business and develop its research programme, a move that Paddy is now pleased to say has paid off remarkably well: "Aubin is now set up to grow as the industry starts to pick up steam again. The company has introduced new products, new technologies and new approaches to the way it works and the benefits are there for all to see.
"In the months ahead the company is very interested in developing its business within the Brazilian market, which looks to be a perfect environment for its 'DeepBuoy' solutions. At the same time it is also looking at business opportunities in the Far East, India and the Caspian. It is a very exciting time for the business as it is very well run, is financially sound and extremely keen to build on its accomplishments. Aubin has a very clear view of what new technologies it wants to develop and what markets it wants to break into, it is now just a case of getting down to business and doing the work."
Aubin Ltd
Services: Chemical solutions and technology