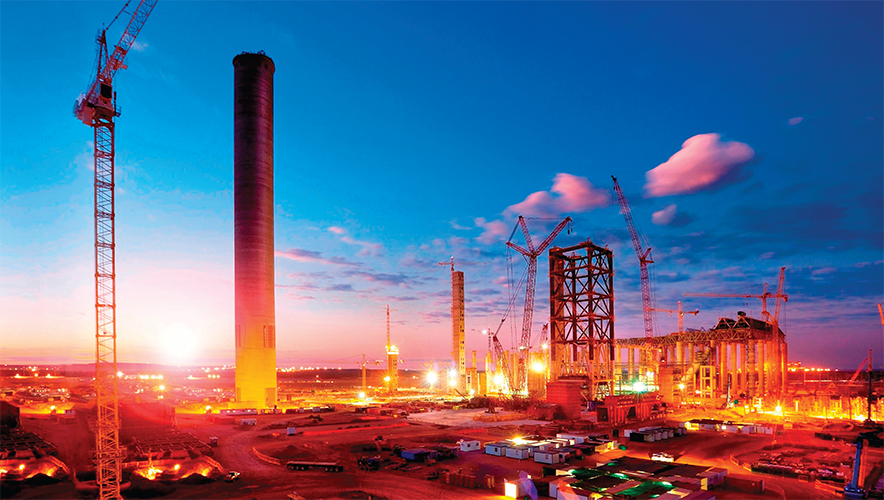 Optimum quality
Although it was established a mere 15 years ago, Aveng Grinaker-LTA boasts a rich history that dates as far back as 1889, as Chris Botha, Operating Group Managing Director at Aveng Grinaker-LTA begins: "Aveng Grinaker's legacy is built on more than just a proud project history. The company's development since the days of founders James Thompson and Ole Grinaker has seen a maturation of values, a refinement of standards and the development of an integrated understanding of the many communities that have made our work possible."
Following a number of acquisitions, business expansions and periods of significant success for both LTA and Grinaker over the years, the new millennium revealed the African continent as an emerging market that was attracting investment in infrastructure development. During this key point in both companies' history, major conglomerate Aveng bought Grinaker's major shareholders and went onto acquire Anglo American's interest in LTA in 2000; an important step for Aveng's goal of expanding its construction footprint in the developing world. With these acquisitions completed, Aveng Grinaker-LTA was established the same year. "Being part of Aveng boosts our competitive edge to work in synergy on various projects with our sister companies that specialise in steel, engineering, manufacturing, mining, concessions and public infrastructure," says Chris.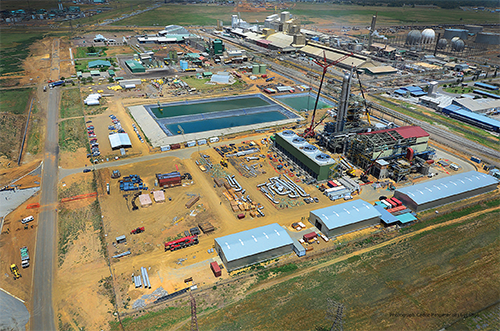 Today the multi-disciplinary construction and engineering organisation combines its African roots, and a proud South African heritage that dates back 126 years, to deliver landmark projects to its broad customer base. With an unwavering commitment to world-class safety and quality, the company's 7000 employees maintain its long-term values of passion, commitment and a sense of responsibility to further exceed expectations in all projects undertaken. "Our expertise in building, civil engineering, roads, earthworks, concrete, ground engineering, mechanical and electrical is delivered through focused business units acting in synergy," confirms Chris. "Every aspect of Aveng Grinaker-LTA's business is shaped by our core values of safety, accountability, integrity, client satisfaction and employee fulfillment."
This commitment to optimum quality in all areas of operations has served Aveng Grinaker- LTA well, with the company's joint venture with Keren Kula Construction being shortlisted for the British Construction Industry Awards (BCIA) 2015. Completed in 2014, the project involved building the Department of Environmental Affairs' Headquarters; a notable project due to the fact it is only the third six star design rated green building in South Africa and also the first government-owned green building. Designed to allow for a significant amount of natural light, open space and external views, while also providing lower wastage and easier maintenance through repetitive forms, the building's environmental efficiency is further enhanced due to it having the largest rooftop photovoltaic installation. Moreover, the building has solar thermal systems for hot water.
In addition to infrastructure projects, the company also boasts long-term expertise in the commercial, retail and industrial sector, as well the power, mining and oil and gas industries. "Aveng Grinaker-LTA can provide a full range of services for the onshore oil and gas market, from construction services, to maintenance and shutdown services," highlights Chris. "In construction, Aveng Grinaker-LTA has the full SCMEIP construction spectrum to provide to clients, which entails civil construction, structural fabrication and erection; mechanical installation, piping fabrication and installation and electrical and instrumentation installation. Our major clients in the oil and gas industry include SAPREF in Durban, Engen in Durban, Chevron in Cape Town, Natref in Vandebijlpark, Sasol in Secunda and Sasolburg, and PetroSA in Mossel Bay."
To meet the needs of its broad customer base, the company has a number of fabrication facilities throughout South Africa; for example, Aveng Steel Fabrication, which is situated in Vanderbijlpark, is one of the largest steel fabrication facilities in the country. Alongside this facility, the company has pipe fabrication facilities in Vanderbijlpark, Secunda, Durban and Cape Town, as well as an electrical and instrumentation panel facility in Vanderbijlpark "Aveng Grinaker-LTA also has specialised teams that can conduct the maintenance and shutdowns on these plants and refineries," adds Chris. "At the moment Aveng Grinaker- LTA executes maintenance and shutdowns on most of the coastal refineries and Sasol plants (Sasolburg and Secunda)." The company also has offices that serve the oil and gas market in Johannesburg, Secunda, Sasolburg, Vanderbijlpark, Durban, Cape Town and Maputo in Mozambique.
Despite the oil and gas industry currently facing challenges due to the low oil price, there are still a number of projects on the horizon, such as the East Africa LNG projects and certain storage projects in South Africa to keep Aveng Grinaker-LTA's highly competent employees busy.
Alongside its involvement in major projects, the company also strives to ensure that its operations benefit as many people as possible, while also providing a sustainable legacy for future generations. To make this goal a possibility, Aveng has committed to spend one per cent of its annual earnings on corporate social investment. So far significant funds have been committed to the National Business Initiative (NBI), an organisation that has been created to enhance a businesses' contribution to South Africa's success. "In the oil and gas industry, we have established a 55 bay welding school in Vanderbijlpark and are also currently in partnership with Sasol to train approximately 40 welders. These students also get placed on our construction projects where they can gain practical experience," says Chris.
Benefiting from a diverse customer base and a strong history of successful project outcomes, the future looks positive for Aveng Grinaker-LTA as it maintains its long-term values to deliver optimum quality. "Our key objective is to ultimately position the company for growth. On this journey we will continue to pursue opportunities in both South Africa as well as selected opportunities in Africa," concludes Chris.
Aveng Grinaker-LTA
Services: Multi-disciplinary construction and engineering group
Issue 125 October 2015