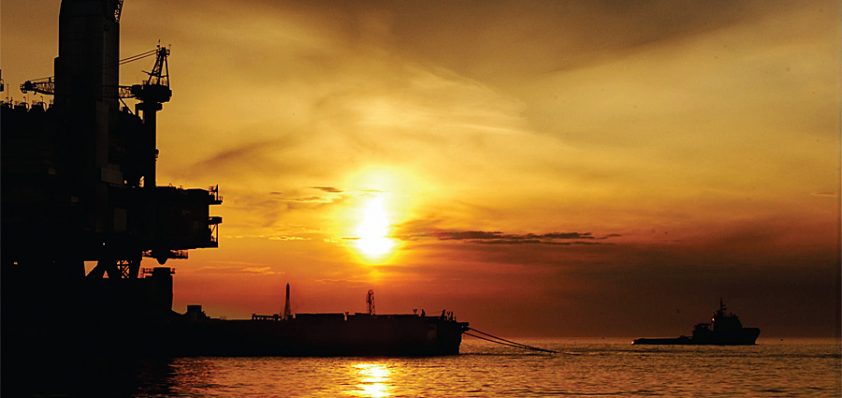 Rigged for success
Although a relatively new entity in the market, having first been incorporated in December 2009, Awilco Drilling's combination of expertise and rig capabilities makes it a highly competent partner in the semi-submersible drilling industry.
The company was founded following the acquisition of two semi-submersible drilling rigs – the WilPhoenix, formerly known as the GSF Arctic II, and the WilHunter, previously known as the GSF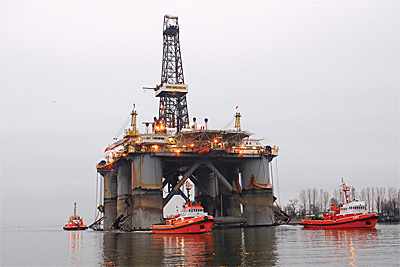 Arctic IV. Based at the Aberdeen headquarters, Awilco Drilling's management team has a vast accumulated drilling industry and marine experience from domestic and international operations. Awilco AS, a privately owned Norwegian ship owning company, is the largest shareholder of the business and is supporting Awilco Drilling during the interim company set-up phase.
With its first year of activity under its belt, Jon Oliver Bryce, CEO, describes how Awilco Drilling has grown and developed with regards to its initial strategy: "At present we are pleased with the way the company is progressing in line with our proposed schedule. 2010 has very much been a preparation year for the business and during this time we have established our onshore organisation, operating procedures and are preparing our rigs to become operational within the UK Continental Shelf (UKCS) market. We have focused on ensuring that the business is well established ahead of the launch of our rig operations, which are scheduled to commence early in the second quarter of 2011."
During 2010, the WilPhoenix rig was delivered to Awilco Drilling and was initially located in Invergordon Scotland, but was subsequently towed to Gdansk Poland in the middle of the year. During this time, the rig underwent a detailed inspection programme and was evaluated in terms of potential enhancements and upgrades. In contrast, the WilHunter operated for the majority of 2010 under a bareboat charter agreement with the rig's seller Transocean. During the bareboat charter, the rig drilled successfully for oil company Nexen Petroleum in the UKs Central North Sea. The WilHunter was then redelivered to Awilco Drilling, also in Gdansk, mid-November.
As the launch date draws closer, Jon explains how Awilco Drilling has developed its processes in order to differentiate itself from its competitors: "Awilco Drilling will offer UK-based oil companies a new choice in the mid-water semi-submersible drilling rig market. Demand in 2011 for semi-submersibles is anticipated to be relatively high and potential customers have welcomed our emergence. We see an opportunity to partner clients and provide them with a proactive and quality service in terms of our organisation and enhanced rigs."
To enable Awilco Drilling to operate at the forefront of this market sector, the company is currently investing in an upgrade programme for both rigs, including special periodic survey (SPS) work, at the Remontowa Shipyard, in Poland. This substantial investment will ensure that each rig is operating at a high level in terms of reliability and efficiency, to improve the overall level of service offered. Awilco Drilling's project team is overseeing the programmes on-site and having both rigs located at the same yard provides the company with significant efficiencies through project synergy.
"The WilPhoenix is undergoing a major programme of enhancement, in terms of its capacity, capability and performance. Once the project is complete it will be a very attractive operating unit for customers due to its upgraded accommodation and equipment, improved stability and generally enhanced performance," highlights Jon. The overall cost of the programme is approximately USD
75 million, which includes a completely new accommodation and office module which can facilitate 110 personnel, new replacement SCR system, 500 square metre increase in main deck capacity, increased variable deck load (VDL), installation of new disc brake drawworks, an engine overhaul programme, new cement unit and new sewage plant. In addition, the rig will boast an improved mud mix system, incorporating a new mechanised chemical handling system, HVAC upgrade and solids control system with new replacement shale shakers and mud header box. Alongside this, the WilHunter is undergoing a USD 15 million enhancement, maintenance and SPS programme of works. The rig's primary enhancements include the increase of its accommodation to 110 and additional lifeboat capacity.
With both rigs due to enter the market early next year, Jon comments on the conditions of the sector and opportunities for the business in terms of contracts and projects: "December and January is very much a period of tender activity within the industry in preparation for the traditional upturn of semi-submersible activity in April. From April onwards, the UKCS normally encounters the most favourable weather conditions, helping to minimise rig weather 'down time', resulting in this seasonal increase in the utilisation of semi-submersibles. In line with this, we have been preparing ourselves to meet this demand with a service which will be attractive to potential customers."
It would certainly seem that following this period of investment and company establishment, Awilco Drilling is poised to Drillingbring its services to the wider market. In an industry where in-depth knowledge and experience are vital, Awilco Drilling is able to fulfil all of these criteria, with a focus on strong client relationships. As the company prepares to enter its next operational stage, Jon concludes: "At this point in time, it looks like the market for 2011 is going to be very healthy, so we are positioning ourselves to take advantage of these conditions to establish Awilco Drilling within the UKCS. However in order to achieve this we must ensure that our product is ready to deliver and that it will meet the expectations of our customers."
Awilco Drilling Limited
Services: Semi-submersible drilling rigs