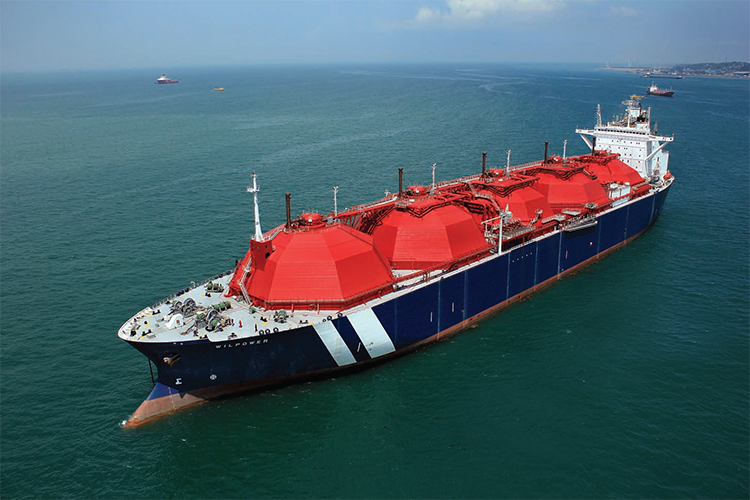 Sailing strongly
Part of the long established Awilco AS Group, Awilco LNG has been operating LNG vessels since early 2011.
The company was formed following the acquisition of three 125,000 cbm LNG carriers: WilGas, WilPower, and WilEnergy, which it has been operating ever since out of its headquarters in Norway.
Speaking previously to European Oil & Gas Magazine, chief executive officer Jon Skule Storheill said: "Arguably the core strength of the company is the fact that it has available ships to be utilised in the very tight tonnage situation that exists today, whereas most LNG vessel owners have fixed the majority of their fleets to long-term contracts.
"This fact places the company in a particularly good position, especially at a time when the market has quickly improved for ship owners. This clearly demonstrates the increased demand for LNG transportation services."
2011 was a very strong year for LNG transportation following the Fukoshima tragedy with increased ton-mile and high production from LNG plants and through 2011, Awilco LNG's vessel utilisation increased from 27 per cent in the second quarter to 88 per cent by the fourth quarter. 2012 proved a little disappointing with LNG production coming off rather than showing the expected increase, leading to a slightly more challenging market with rates coming off their highs of some USD 150,000 pd for modern vessels early in the year to around USD 100,000 pd at year end. This is a level that has been more or less unchanged for 2013, as Awilco LNG is taking delivery of its two newbuildings from Daewoo Shipbuilding & Marine Engineering Co Ltd in Korea. Both are built with membrane tanks, as opposed to the moss type tanks that are on the original three vessels, and boast tri-fuel DFDE engines, which are the most efficient and eco-friendly technology, as well as being larger at a capacity of 156,000 cbm. The first new vessel, WilForce, joined the fleet recently and has already fixed its maiden voyage, with the second, WilPride, due to be delivered by the end of the year.
At present both the WilForce and WilPower are being technically managed by Awilco LNG Technical Management AS (ALNG TM), which is the company's in-house technical management business. The WilGas is also set to join shortly. On delivery, WilPride will also come under ALNG TM's management. In contrast V.Ships LNG, the largest player in that market, is technically managing WilEnergy. All commercial operations of the vessels are handled from Awilco LNG's main office in Oslo.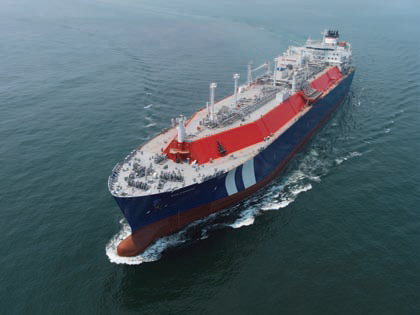 The main objective of Awilco LNG is to ensure the satisfaction of its clients. As such the company strives to attain and maintain a level of quality that is considered to be the best in the business. This includes the application of international standards for quality and safety such as ISO and ISM, and employment of professional staff with training delivered in all areas of responsibility.
Safe and efficient ship operation not only means on-time delivery and high service levels, but also ensuring there is no accidents, personal injuries, or environmental damage as a result of these activities. By managing the safe custody of its vessels, and customers' cargoes, Awilco LNG believes it can position itself as the shipping company of choice.
From an environmental perspective, the company continues to work to minimise the impact of its fleet with a zero tolerance for spills, emissions of ozone depleting substances, and dumping of waste. Likewise, Awilco LNG is undertaking work to reduce its NOx and SOx emissions in line with industry regulations. Well-trained and informed staff are key to achieving these aspirations, as is a robust safety management policy.
The volume of short-term contracts being awarded in the LNG market has certainly been a boost for Awilco LNG as the company has a fleet of tailored tonnage that is readily available to meet those needs. It has also benefited from the extensive experience within the shipping and offshore segment of its parent company, which has helped it quickly establish itself.
Clearly Awilco LNG continues to see good things from the market as the company is currently considering plans to expand its fleet even further with a number more newbuild vessels, which would be delivered in 2017. This development is in tune with the strategy that Jon had set down previously: "Awilco LNG's overriding goal is to create shareholder value. To do this we need to continue to show excellent performance to our customers and make the most of what we have in terms of capabilities and assets, while also making sure to grasp the right opportunities to grow the business as and when the chances present themselves."
Awilco LNG
Services: LNG vessels