A worthy alternative
The story of AXON Energy Products and Axon Norway AS starts with acquisitions.
In 2006 Drilling Support System AS (established in 1998) merged with Hitec Products Drilling AS (established in 2004). The Norwegian entity was included in the AXON Energy Products group of companies in 2010/2011 and changed its name to Axon Norway AS.
Today AXON Energy Products is headquartered in Houston and has operations in the US, Canada, Norway, UK, UAE and Iraq. The company aims to be 'The Alternative' to the large and less responsive suppliers of products and related services to the drilling and well industry. Indeed the organisation is dedicated to the fundamental belief that 'Alternative Thinking' results in exceptional personal service, product reliability, responsiveness, and accountability. Whether domestic or international, AXON is dedicated to scaling the personal touch, one client at a time. From quoting equipment to responding to service requests, AXON is entirely focused on clients' immediate business needs – wherever, whenever.
As a Group, AXON Energy Products is able to supply the customer the complete product chain from technical studies to engineering, installation, commissioning and to advanced simulator training and support. It aims to be aone-stop resource for decades-deep experience and well-established product lines, and serves customers through its divisions:
AXON Downhole Products
AXON Tubular Products
AXON Pressure Products
AXON Rig Concept and Design
AXON Well Intervention Products
AXON Drilling Products
In addition it is constantly adding to its offering – for example on the training side, in2012, working together with the Well ControlSchool, AXON Energy Products developed adeepwater well-control drilling course. This competency-based training course will facilitatean effective learning approach to critical thinkingalong with improving problem solving skills.
The course is International Association of Drilling Contractors WellCAP Plus accredited.The learner will work within a team structureto analyse and address major decision pointsin several case studies. A facilitator-led training delivery method will enhance effective decisionmaking skills regarding well control in deepwater drilling operations.
For the benefit of students, AXON EnergyProducts provided a state-of-the-art IntellectushiDRILL integrated drilling simulator anddrilling software technology, from its subsidiaryOiltec Solutions and affiliate eDrilling Solutions,which are utilised in this course at WCS'sTraining Centre in Houston.
Axon Norway AS
Certified according to ISO 9001 and qualified to the Achilles supplier database, Axon Norway ASsupplies products and services to the drilling andwell industry worldwide. As the market leadingindependent drilling/well system integrator,Axon Norway AS supplies both modificationand complete rig solutions.
The company uses new and innovativeconcepts in design, manufacture and supplyof drilling control systems and well service equipment. High quality products togetherwith very high focus on customer training andfollow up provide the customer with a high utilisation of their investment in Axon products and services.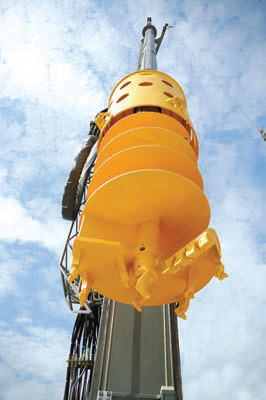 Axon Norway also strongly believes indeveloping long-term partnerships withcustomers, in order to provide them with longlasting, strategic business benefits. It believesthat its first-class customer reference list reflectsits commitment to value delivery. Its bluechipclient list includes StatoilHydro, Seadrill,Siemens, Odfjell Drilling, BP and Aker Solutions.
Axon Norway AS, which is located at Forus outside Stavanger, provides Life CycleManagement (LCM) on both drilling and well products. This typically includes:
Spare parts
Service and warranty
Training
Installation & Commissioning
Upgrades & refurbishment
24/7 support
Unit hotel
This means as part of its service, Axon Norway can provide necessary spare parts for all the equipment it uses in its products, and by signing a maintenance agreement it can keep most critical components in stock. This will minimise down time. It also offers service worldwide with trained and skilled personnel and annual surveys on equipment onshore and offshore.
When it comes to training, it can provide customised training courses on all Hitec Products drilling products. It also provides training for operators, maintenance and experts, drilling and well simulators, classroom training and real time practice, professional course material, certification of personnel and hands on experience.
Axon Norway AS can provide expertise during installation and commissioning phases of a customer project, and its employees have extensive experience and high technical skills to draw upon. This will ensure efficient and safe progress until equipment is in operation.
As mentioned above, the company also offers the concept of 'Unit Hotel'. This is a way for companies that operate well service equipment to outsource maintenance. The concept includes turn around checks, preparations for shipment and operation, maintenance, maintenance logs and documentation, safe storage and preventive maintenance. The concept promises to reduce costs by reducing administration, logistics, purchase and maintenance personnel.
In 2012, Axon Norway AS entered a new phase of development when it announced that Knut Haga had been appointed as new managing director. The company believes his experience, integrity and quality will support its business well into the future.
Axon Norway
Services: Products and equipment for drilling and wells