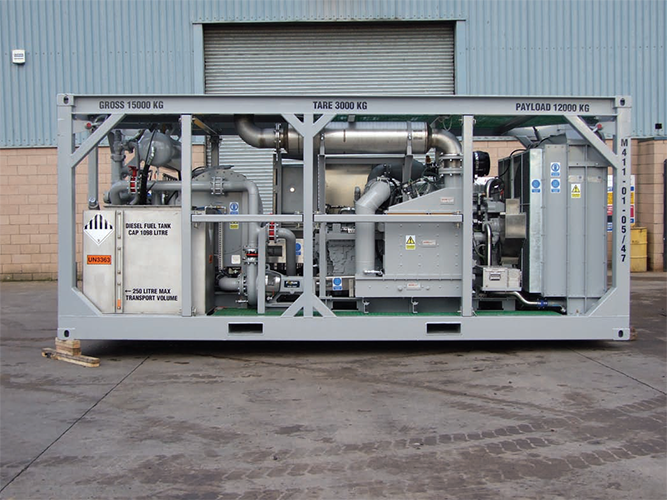 AXON Well Intervention Products
A growing presence
As a global oilfield equipment manufacturer, engineering provider, and aftermarket service company, AXON Energy Products has earned a reputation for delivering the industry standard in innovative technology, design and manufacture.
AXON delivers well intervention, pressure, drilling, downhole, tubular and RFID products, as well as rig concept and design through its 34 facilities spanning eight countries.
In particular, the well intervention group has a history dating back to the turn of the millennium. AXON acquired Mechserv – a company founded in 2000 with operations in Scotland and the UAE – in 2011 through its subsidiary, AXON Well Intervention Products (AWIP). Today, the well intervention group has expanded to over 150 employees in Houston, Arbroath, Abu Dhabi and the Jebel Ali Free Zone. This group designs and manufactures market-leading oilfield equipment, including its own range of high-pressure triplex and quintuplex pumps. AXON's expansive line of well intervention products and services are focused in the following areas: pumping equipment, cementing equipment, wireline/ coiled tubing units, nitrogen pumps, process and piping, well test equipment, drilling mud systems, air compressors, steam generators and power generation. The company also specialises in the design and manufacture of equipment to meet individual client needs.
When it was last featured in European Oil and Gas Magazine during 2012, AXON's well intervention group reported a 50 per cent level of growth. During the following 12 months, AXON was able to continue this growth despite challenging market conditions. Scott McGinigal (managing director Europe & Middle East, AWIP) elaborates: "As a pump manufacturer, our group is less reliant on third parties and can therefore offer our customers significant delivery benefits in relation to the market. Another big advantage is that our well intervention group can provide package solutions for a full spectrum of oilfield needs through integration with other AXON product groups. Moreover, our in-house research and development (R&D) capabilities allow for technology-focused product expansion to further serve customers."
As part of the company's continued initiatives to increase its global presence, AXON opened its new R&D facility in 2013. Located in Newcastle and with support from the Let's Grow Regional Growth Fund and Gateshead Council (valued at £300,000), the facility aims to add up to 40 skilled engineering and R&D jobs in the area. This initiative will concentrate on developing and testing new equipment across all AXON product lines, including well intervention. Commenting on the project, Gary Stratulate (chief operating officer, AXON) said: "After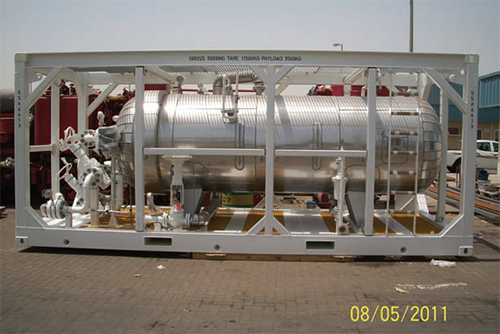 visiting the North East England area, it was clear that the region's skills, work ethic, academia, and infrastructure create an ideal location for our new R&D facility. We're excited about further developing AXON's R&D activities to meet the growing demands of our dynamic industry."
At its core, the well intervention group is an engineering company. From the European base in Scotland to facilities around the world, its in-house engineering resources allow for product optimisation to meet or exceed client requirements and industry standards. AXON's ability to continuously develop its product portfolio has also generated a range of complementary services, further tending to client needs. "I believe that diversity within the business is key," Scott says. "The diverse range of products offered by our group and throughout AXON allows us to deliver a wide breadth of services. Reaching different customers in numerous industry sectors has been a key factor in allowing AXON to grow. Our ethos is 'Aftermarket is not an Afterthought™' and we are keen to offer exceptional service and develop long term relationships with our customers.
"AXON offers services from 'cradle to grave'; we are not just present during the design and manufacturing stages but also can support the equipment during operation. Furthermore, we have strong technical experience within AXON, as many of our managers come from operational backgrounds. Due to firsthand experience with the equipment, they have a sound understanding of how it will be operated, as well as client requirements."
Although the majority of its current business is based on repeat orders from returning customers, the well intervention group remainskeen to seek new customers in its current markets and in new markets further afield. As Scott concludes, "The continued growth of our business will be based on further product development via our UK R&D facilities and the development of new manufacturing facilities throughout the world, including Australia, West Africa, South America and Russia. These initiatives will aid in AXON's goal to continually provide greater value to our customers."
AXON Well Intervention Products
Services: Well intervention design and fabrication