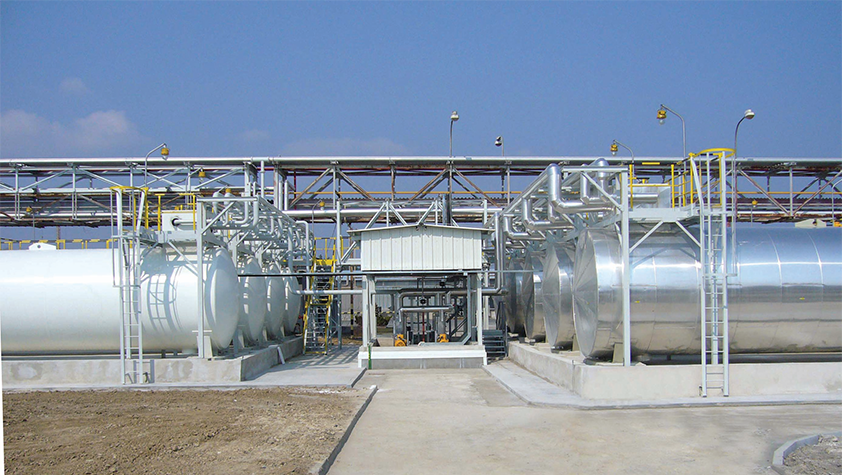 BAEST Machines & Structures
Simply the best
BAEST Machines & Structures a.s. (BAEST M&S) is a Czech-based, medium-sized trading and engineering business that chiefly specialises in the manufacture of steel tanks and structures, filling stations, bitumen and concrete mixing plants, silos, hoppers and storage bins, pressure vessels, stainless products and various items of machinery and equipment.
These are offered not only in the repeat-manufacture of standardised products, but also in custom-built, one off tailored items for specific client requests.
The business has considerable tradition in the Czech Republic, with roots in the establishment of an engineering plant on the outskirts of Benesov in 1983, which was funded by a state investor. In the mid-1990s the plant and its activities were privatised by BEST Ltd, a development that ushered in a dramatic period of change and development for the business' production programme – when the manufacture of moulding technology components was replaced with tanks, welded technological structures and drilling and boring technology.
Furthermore, during several years the production has been extended by adding special tanks for industry, energy and environmental applications and the supply of autonomous technological units for bituminous mixing plants and concrete mixing plants. Since that time, BAEST Machines & Structures has built a highly skilled and experienced team of professional engineering, business and production employees who guarantee the competence, ability and quality expected of BAEST M&S's clients.
BAEST M&S's production activities take place at 30,000 square metre facility, which is well equipped with the latest lifting and handling technologies with a loading capacity up to 50 tons, multi-purpose technological machinery and equipment and specialist engineers. Also on site, the company has the capability to prepare and implement production documentation using mostly engineering programmes such as Autodesk Inventor 3D and applying CAD/CAM in specific production operations.
While BAEST M&S's portfolio of products is large, the company is highly regarded for the manufacture of tanks for industrial applications and filling stations. It is among the leading steel tank manufacturers in Central Europe and maintains this position through the use of modern production equipment such as a state-of-the-art production line for tank assembly, semi-automatic welding machines and robot technology, all of which give the highest standards of quality. In this field the company provides its clients with engineering and consulting services (including design), project activities, preparation of engineering and production documentation, manufacture of tanks, delivery, assembly and erection/start-up of equipment and regular inspections and pressure testing during operational life.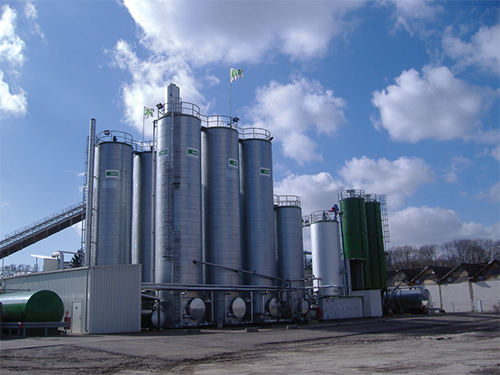 BAEST M&S's steel tanks are used by clients in a number of industrial applications, such as chemical and petrochemical industries, petrol filling stations, bitumen handling systems, oil and oil product handling systems, technical gases, industrial waste water treatment plants, tanks for tank wagons, and silos for industrial and agricultural applications. The company´s product range includes steel tanks from 5 m3 up to 250 m3, thicknesses from 3mm up to 35 mm and maximum 35-50 tons. In production the firm uses the highest specification materials for its work including plain structural steel, stainless steel and combined construction and is capable of a number of highly technical executions ranging from vertical, cylindrical and horizontal, through to squared, single and double shell, atmospheric and pressure vessels. Depending on application and client requirements these can be finished in a coating system, rubber lining or galvanised.
When it comes to pressure vessels, BAEST M&S is capable of producing and supplying solutions for all types of process media and for operating pressures and temperatures required by the most demanding applications. As well as producing a wide range of air chambers for various clients, BAEST M&S also manufactures a range of atypical/customised vessels of various capacities, operating pressures and temperatures of process fluids, including multi-chamber vessels in both horizontal and verticalvarieties. BAEST M&S is well aware that in the production of such solutions quality is essential, particularly considering the applications that such pressure vessels will be used for, and as such alongside the pressure vessel itself the company provides relevant structural analysis, design documentation and TUV or other third official body approval certificates and acceptance.
Throughout its history BAEST M&S has built considerable expertise in the production of classical steel tanks, which enables the business to look to transfer this knowledge into other areas. The company is looking to increase its activities in the fields of energy and environment for example, which is an area that BAEST M&S feels its knowledge of production equipment and technology, important certifications (including Special Welder Certificates and licenses for pressure vessel manufacture) will be ideally suited to.
Accordingly, BAEST M&S is ready to extend its production programme to incorporate themore demanding products that are required for the energy and environment fields, such as pressure vessels, filters, separators, clarifiers, storage tanks, stainless steel vessels and equipment. By developing in this area the company is hoping to become a reliable and important supplier for newly developing markets like hydroelectric, thermal and nuclear power plants, as well as the reconstruction and development of existing facilities.
With its reputation throughout the industry there is little doubt that BAEST M&S will easily integrate into any new market it chooses to align with. The business has continued to be successful over recent years, exporting around 85 per cent of its products to clients in around 15 countries worldwide. Regardless of where it works, or what it is providing to a specific client BAEST Machines & Structures remains dedicated to providing total satisfaction and the highest levels of quality, and with this dedication to service there is little doubt the business will remain a leader over the coming years.
BAEST Machines & Structures
Services: Tanks/vessels, machines and structures engineering