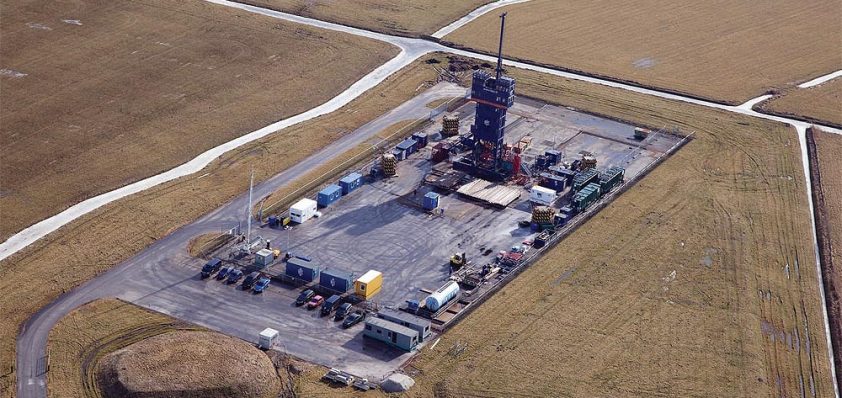 The right balance
Established in 1999, Balance Point Control (BPC) is one of the leading providers of hydraulic workover, snubbing, wireline and well control services, providing the industry with innovative and tailored solutions for well intervention operations and projects for all well types.
For clients requiring maintenance and decommissioning services in the E&P sector, the company's balanced pressure and wireline services are the ideal engineering solutions, wherever and whenever they are needed.
"We are a specialised hydraulic workover, snubbing and well control services company capable of carrying out a wide range of operations, and over the last three years we have developed innovative equipment, improved on our safety standards and procedures, and have developed and built a new unit. This is a CSU160, and we are currently in the process of expanding from mainly European operations to become a worldwide organisation with operations in Australia, Argentina, Gabon and Thailand, so we are really spreading our reputation throughout the industry," says Lammert De Wit, technical manager at BPC.
The new unit that Lammert describes, the CSU160, is just one in a long line of continuous innovative developments from BPC. Announced in May 2013, the Concentric Snubbing Unit (CSU) 160 is the first fully remote-operated snubbing unit on the market. Alongside the unit BPC developed and built a complete Zone-1 electric-driven hydraulic powerpack with four separate drive banks, certified under NORSOK, which sets a new safety standard in the oil and gas industry by the manner in which it minimises personnel's exposure to pressurised hydraulic lines. The CSU160 sits through the rotary table, which leaves the rig floor clear for operation without any limitations from installed snubbing equipment.
"We were working with a client who was carrying out a lot of balance drilling from producing wells and was looking for a contingency plan or backup systems for if something failed," says Lammert. "Using our experience with live wells, we put our engineering teams on the case and designed a unit that would integrate into the client's drilling rigs in a very simple, quick and safe way, and which would ensure that they had very little downtime or problems and thus could maintain productivity.
"As we were integrating into a jack-up rig, which generally speaking are very complex, remotely controlled units we looked to design something that would have minimum interference with the rig. There were safety challenges as well because with this type of hydraulic workover unit, the more systems you add the more hydraulic hoses you have in the work area, which can be a hazard. Therefore we designed the CSU160 to be electronic rather than hydraulic and to be remotely controlled to minimise safety issues. It proved to be very challenging, not so much making the system work, but rather to ensure that all the safety features are correctly incorporated and working together, but it has proved to be a very successful and innovative design that allows the unit to be safely operated from three different positions. I think this really represents a key innovation in the industry and is the next standard for operating this type of unit."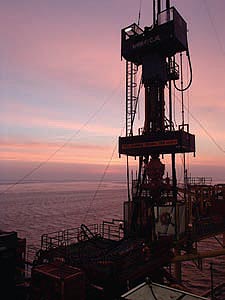 This type of innovation is a key aspect of BPC's success, and stems from the company's dedication to innovation. "We have a very strong engineering team," Lammert points out. "This has allowed us to consistently carry out a lot of R&D over the last couple of years, and this is largely developed from an initial customer request for a specifically tailored design. Our engineering team, works out in the field with the client gaining a lot of hands on experience, and then we often work with a specialise company that can aid us with our R&D and in building the equipment according to our specifications.
"I think this innovation is something that sets us apart, but I think that our customers are really attracted to the good combination of a total service that we can deliver," he continues. "We have a very strong team of highly competent individuals, from management level people who liaise with clients, through to our engineering team. It's a fairly simple formula really; we have easy and transparent quotations for our clients and then provide the kind of competency and quality of equipment that is expected in the industry. That is our main driver and it is a total package-type service that we aim to continue to provide."
Providing such a service has seen the company achieve expansion in recent years, with it moving outside of its more established region in the North Sea to more locations worldwide. This has included operations in harsher environments such as the desert of Argentina and offshore in Gabon, where, regardless of the challenging conditions the company's equipment has performed excellently. Similarly, its innovative approach means that BPC is regularly contacted to carry out operations in locations where a minimal footprint and impact to the local environment is required.
In terms of the coming years, this expansion and growth is planned to continue, as Lammert concludes: "We have full order books until the end of 2014 and we have a unit recently shipped to Africa, so we are looking at that market for further opportunities. We are part of the larger Superior Energy Group, which is a business that does similar work to BPC, so for the coming years we are aiming to further integrate these two companies to get increased expansion globally."
Balance Point Control
Services: Workover, snubbing and wireline services