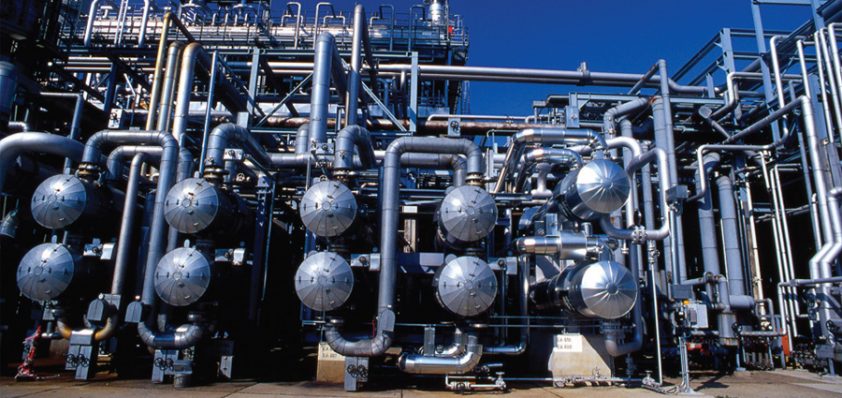 Successful together
Bayernoil was formed in 1998 as a merger of three refinery sites located north of Munich in Ingolstadt, Vohburg and Neustadt. Those refineries were originally built in the 1960s when a refinery centre was formed to supply the Bavarian market.
Otto Pracht, head of refinery development for Bayernoil, expands on the organisation's operations: "Bayernoil is a joint venture between BP, ENI, OMV and Ruhröl and until 2008 represented 12 Mio T/Y crude capacity equivalent to approximately ten per cent of Germany's crude capacity.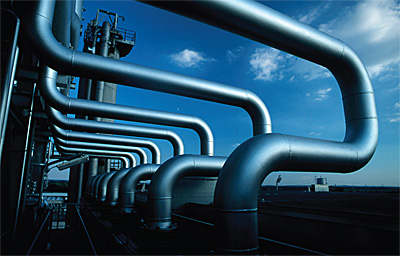 "The refinery complex included four crude units, three FCCs, four reformers, three distillate hydrotreaters, one ISOM, one Visbreaker and one Combicracker. The refinery sites are connected with pipelines for intermediate product exchange and also include the connection with a petrochemical complex owned by Lyondell/Basell. Bayernoil supplies feedstock for the steamcracker (ethylen production)."
Otto continues with details on a company reorganisation: "In 2003 Bayernoil started to develop a masterplan to improve its competitive position. At this time the industry was seeing shrinking MOGAS and HFO demand, a requirement for huge stay in business investments and tighter environmental regulations.
"This finally led to the decision to close the Ingolstadt site. In order to shift MOGAS to diesel a mild hydrocracker complex with approximately two Mio T/Y was built at the Neustadt Site, and this included a new SRU (160 T/d) and SMR (90,000 Nm³/h). One of the crude units was shut down and used as a fractionation section for the mild hydrocracker. One of the vacuum units was added to the existing Visbreaker to increase residue conversion by treating the vacuum gasoil in the mild hydrocracker. The Visbreaker TAR is dispatched by rail to a nearby power plant. The current crude capacity is approximately ten Mio T/Y."
The closure of the Ingolstadt refinery has in many ways been seen as a new beginning. For the city of Ingolstadt and its citizens the opening up and subsequent use of the site offers interesting development potential. On one part of the Bayernoil site is the Audi Sports Park, the new home of FC Ingolstadt, and on another area the city of Ingolstadt and Bayernoil completed an urban target agreement on the joint development of the site.
Now that the Ingolstadt site has been closed, the newly restructured Bayernoil refinery complex is well positioned to meet the challenges for the next decade, as the envisaged product demand can be met at lower operating cost than with the previous three-site operation. Otto adds: "The success of Bayernoil is primarily based on the distinctive performance of its people. We continuously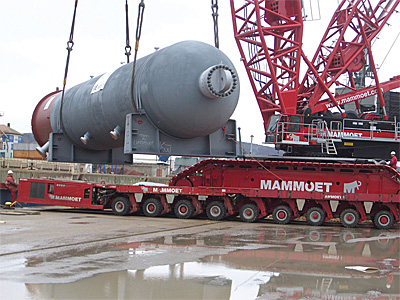 measure performance, identify gaps and engage our people in improving these areas. We can build on an excellent track record in safety performance and high reliability, and in most Solomon benchmark categories we are positioned in the first quartile.
"In fact, safety has the highest priority, and part of our programme includes advanced safety coaching. This is different to a conventional safety walk around – the management team demonstrates a visible commitment in the process field for safety. We constantly talk with our own staff and partners about how they execute work, what could go wrong and how that could impact them personally. We tell them that we care about their safety and that we do not accept compromises with work efficiency in this respect. We believe that to engage people in all dimensions of performance, effective communication is key. As a joint venture refinery we have an excellent network and can learn from other refineries, to apply best practices and to increase awareness. Our current focus is to further improve our cost position and to improve our energy efficiency. A number of small energy conservation projects are already scheduled to improve our energy efficiency by around ten per cent over the next five years."
The crude oil that Bayernoil refines is supplied via TAL from Triest. "Ninety per cent of the crude cocktail comes from CIS and North Africa," explains Otto. "Our challenge is to maintain the flexibility needed to process a wide variety of crudes in order to benefit from market opportunities. Typically the crude units are switched to different crude mixes in batches of three days."
He added: "An increased interest in biofuel blending has been on the agenda for this industry for quite some time and will continue to be a major topic. With a number of projects to modify the infrastructure Bayernoil can supply MOGAS E10 and Diesel B7."
Bayernoil is an inland refinery and primarily supplies the Bavarian home market and to some extent Austria and Switzerland. Since most refineries in Europe including Germany have not yet adjusted their configuration towards less MOGAS and increased diesel yield the pressure on capacity creep is increasing. "The low margin environment is unlikely to attract major investments," says Otto. "Despite several announced closures of refineries in Europe overcapacity will remain and supply/demand balances will have a negative impact on Bayernoil, in addition to the continued local demand reductions. However, Bayernoil's competitive position will improve and we expect to remain profitable for the current decade.
Bayernoil Refinery
Services: Oil refining