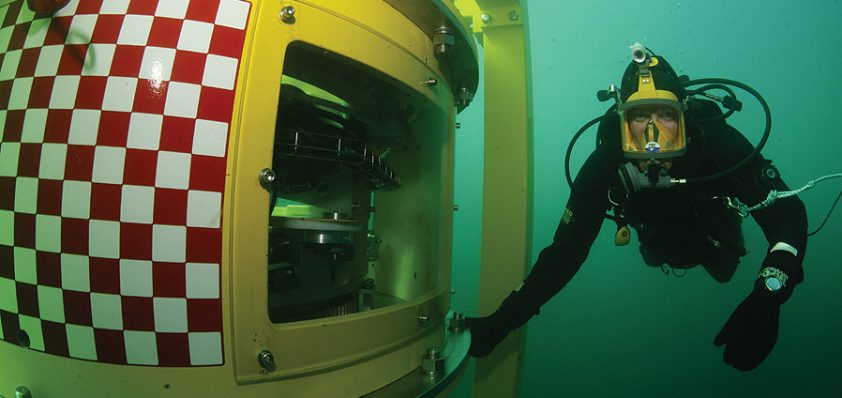 Safety first
Founded in 2006 with the vision of developing environmentally friendly, safe and efficient technology concepts for use in the mechanical maintenance, modification and decommissioning markets of the oil and gas industry; Beerenberg Frontier has grown to be a front runner in leading HSE (health, safety and environment) products and solutions. As a daughter company of Beerenberg Corporation, which is based in Bergen, Norway and has the benefits of 2000 expert personnel, Beerenberg Frontier has a strong foundation for technological development.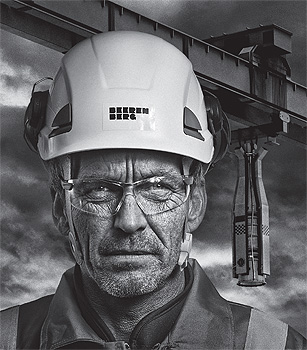 Haakon Gaaserud, general manager of the company, highlights its main strengths: "We are able to develop the revolutionary oil and gas technologies of tomorrow and are the front runners in diamond based cutting. We are bringing a traditionally conservative market forward in terms of HSE friendly and efficient operations that lead to fewer risks and higher regularity. We have worked with a lot of companies dealing with maintenance, modification and decommissioning on offshore platforms and rigs, as well as onshore cracking plants and oil refineries. In Norway we have worked with companies such as StatoilHydro, ConocoPhillips, Aibel, Aker, Transocean and Seawell."
Since its inception, the company has spent a great deal of time, money and resources on developing added value services for its customers across all of its main markets. Beerenberg Frontier's skills base of over 60 multi-talented personnel are dedicated to the development of new and safer tools for use in the areas of cutting, machining and decommissioning – onshore/offshore – topside/subsea. Heavy cutting has been a key area for the company with the development of a number of solutions that utilise the benefits of diamond wire cutting for surgical precision. The most pioneering progress has been made in the subsea sector with the creation of Beerenberg Frontier's Green Lobster and Green Turtle.
Subsea conditions are often extreme and hazardous, creating a great deal of risk for personnel and investment in terms of safety and installed equipment. While the Green Lobster is a surgical cutting tool that is fully electrically operated on a horizontal and vertical axis at depths of up to 1000 metres, the Green Turtle is the company's latest solution for the safe dredging and cutting of oil well conductors.
Haakon explains: "At the moment the requirement for removal of oil well conductors is that they have to be cut 15 feet below the seabed. In order to cut these conductors a process of dredging has to be used to create a hole big enough for divers to reach the cutting area of the conductor. This is a highly risky operation as such a hole is prone to cave-ins and can cause human harm. The Green Turtle alleviates this risk as its highly engineered technology combines both dredging and cutting in a remotely operated format. It functions by dredging the 15 feet using a
combination of high pressure water and air to remove sediments below it, once it locates the conductor cutting area it is clamped on to the conductor and using our unique technology of four
diamond coated blades, makes a precision cut at the core of the conductor. We can then remove both the Green Turtle and conductor in one trip back to the surface."
This tool removes the requirement of needing any personnel near the dredging/cutting process, making it extremely safe and efficient in its operation. Having passed the FAT (factory acceptance test) in Norway last month, the Green Turtle is now in transit to the United States for final assembly and onshore testing in order to be launched in the Gulf of Mexico in July. Beerenberg Frontier has already received great interest in the tool and is moving into a long-term relationship with a main contractor in the Gulf of Mexico.
Many oil and gas companies are recognising a change in trend towards more environmentally friendly and safe applications, and as such Beerenberg Frontier is looking to an extremely fruitful and popular future for this technology. Haakon outlines his vision: "I am sure that the opportunities in the industry will only increase for us. As more companies open their eyes to HSE and efficient tools we will definitely be the key candidate to provide the services they need. The main challenge we face at the moment is to continually produce added-value solutions that are one-step ahead of the industry. In order to remain competitive and prove ourselves as an alternative solution to existing methods we need to be in the right place, at the right time with the right tools and concepts, and as such there is huge potential for growth."
Over the coming years, the organisation is hoping to grow to be the supplier of choice for pioneering mechanical maintenance, modification and decommissioning solutions for the oil and gas industry. Expansion plans are in the pipeline for development on the British continental shelf and the Gulf of Mexico, with high visibility throughout the market being Beerenberg Frontier's overall goal.
Beerenberg Frontier
Services: Maintenance, modification and decommissioning