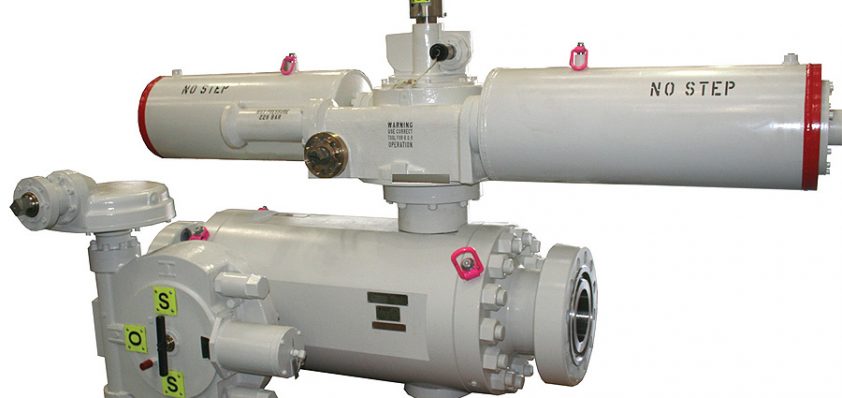 Grow with the flow
BEL Valves is a division of British Engines Limited, which was founded in 1922 on the banks of the River Tyne in North East England.
The original activities of the business were subcontracted machining and overhauling ship's engines, and in the 1950s, it started to manufacture valves and valve parts for the ICI petrochemical complex in Teesside. After that the business flourished, and in the late 1970s through to the early 1980s it developed a range of valves for the North Sea oil and gas business, before producing its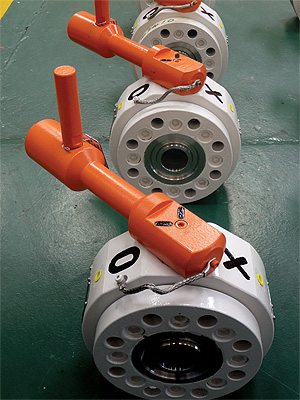 first subsea valves in the mid-1980s.
As a third generation family-owned business, BEL Valves is now a rapidly growing company and the largest division of British Engines Limited. Having become a bespoke designer and manufacturer of high integrity on/off valves for the oil and gas industry, the company has its own advanced facility in Newcastle where all products are manufactured, assembled and tested in-house.
Michael Ridley, sales and marketing director at BEL Valves explains the advantages of the company's set-up: "We have a lot of flexibility and the family are intimately involved with the business on all levels. This means investment decisions in new plant or facilities are taken fairly quickly based on the experience that the family have within the industry, and they are also very loyal to both their workforce and the local area."
At the moment, BEL Valves is looking to spread its influence by gaining a foothold in the Australian market, as Michael explains: "We have a sales manager based in Jakarta who was covering the whole Australasian region, and as business was increasing we found this was becoming harder to manage. We therefore opened a new office in Perth, Western Australia, where we relocated an experienced manager from our Aberdeen branch to take charge. Having local presence is the best way to support our clients in this area."
This is a region that is abundant with potential in the oil and gas industry, and in gaining presence there, BEL Valves will take advantage of the market opportunities, according to Michael: "By having an office in Perth we are in a good position to pick up business on some of the major projects that are being developed. Having a presence there puts us right on the doorstep to develop relationships with local operators and international contractors, and through offering them the best local support we aim to become their preferred valve vendor for critical applications."
Australasia is not the only region in which BEL Valves is gaining influence, as the company has recently secured a large contract with leading multinational energy group, Total. The project involves the supply of deepwater offshore gate valves for the company's Usan project, in Nigeria. Michael elaborates on the benefits it will bring: "This is a significant contract for us and strengthens our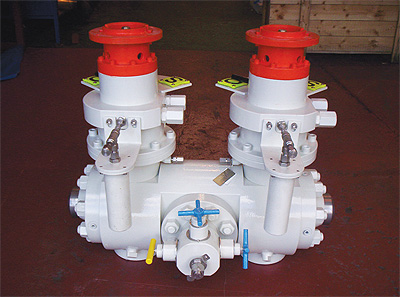 supply history with Total, one of the few international operators that appear unaffected by the current industry slowdown. Total is moving forward with some very significant projects, such as the upcoming Shtokman project in the Barents Sea. Our success in the Usan project will therefore position us well with Total for future business."
BEL Valves also invests into its R&D program on a yearly basis, with various products and concepts being continually developed. Michael explains: "We are working on some very interesting projects at the moment – such as our subsea electric actuator for future all electric subsea developments. This product is generating a great deal of interest amongst our clients and we hope to engage with them in field trials in the near future."
Looking to the future is key to BEL Valves success, and it is continually investing in new machine tool technology, as Michael discusses: "BEL Valves' available floor space has increased significantly after our sister company, CMP, moved off the main site. This means we have the ability to grow our business further and increase in house capacity by up to 50 per cent. We also have about £1.5 million worth of machine tools coming in over the next three to six months that will provide us with more flexibility and the ability to increase production if required."
The current financial crisis is not something that fazes Michael, who believes it is only temporary. He concludes: "Demand for oil and gas will recover and, as a result, so will demand for our products and services. Providing we continue to invest in our people and new technologies, BEL Valves will be well positioned to service the future needs of our clients."
BEL Valves
Products: Valves