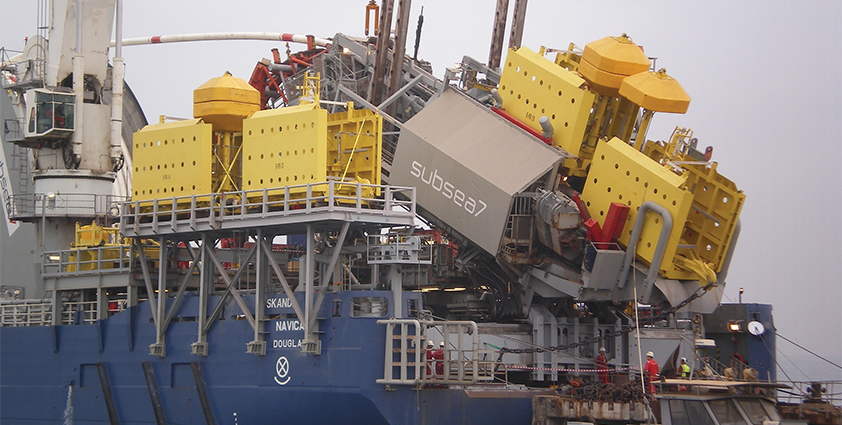 Steely determination
Belmet was established in 1968 in Bellville, Cape Town, operating as a general engineering fabricator focusing predominantly on the construction materials industry.
One of its major customers was Pretoria Portland Cement (PPC) – a relationship that continues to this day. Over the years, the company expanded organically as the local market gradually began to grow. In 1990 Belmet's focus shifted to the marine industry, when the company recognised that the sector required suppliers that could be flexible in their technological solutions. This meant that the traditional ship repair business was circumvented and prefabrication became the standard at Belmet. Traditionally the ship repair companies had focused on ad hoc repairs on location, which required a presence in the Cape Town Docks. Belmet however decided to pre-fabricate in its Bellville factory and to install new structures on customer-owned vessels, once these vessels docked in the harbour.
Belmet operates as a diversified steel fabricator in the oil and gas, diamond mining, mineral processing, and marine industries. Working in both local and international markets, Belmet's workforce includes a team of fully qualified and experienced mechanical engineers, boiler makers, coded welders, operators, artisans and labourers, ably supported by sound administrative and marketing services. The company has been around for about 45 years, having started off working in general fabrication, offering machining and fabrication engineering.


Belmet's managing director, Pieter Kroon, elaborates on the company's early history: "Around 15 to 20 years ago, we moved into the marine industry by doing a lot of work for the fishing industry, working with trawlers and related vessels. We had a lot of success in this area and grew quickly, investing in equipment, ship design software and plate development software. Today roughly 95 per cent of our market is marine related, which includes offshore oil and gas, subsidy, mining and industrial work in general, as well as marine related fabrication work and project management."
Belmet operates a facility in Cape Town, which includes workshops covering an area of 9000 square metres. Overhead gantry cranes ranging from two-tonne to dual 25-tonne capacity service the area. Open-air yard and customer storage space at the site exceeds 10,000 square metres and includes blasting and spray-painting facilities. The workshops use equipment, such as various CAD stations for design (Strand-7 and Solid Edge for finite element analysis, AutoShip and AutoPlate), shop detailing and CNC programming; CNC cutting on a 3m x 13m table using both gas and plasma profiling; CNC Pipe Cutting (16m x 610mm diameter), CNC Rolling, plate and section rolling, guillotining and bending presses, dishing and spinning machines for pressure vessels and tank ends, a screw-flight press and a fully equipped machine shop.
Belmet's advanced approach to the marine industry in Cape Town initially enabled the company to become the leader in the application of CAD-software (3D CAD and 3D AutoShip) within the local ship repair industry. The acquisition of these design capabilities also allowed Belmet to model structural designs, which in turn meant it could identify potential pitfalls before the physical fabrication process began. These savings in workshop man-hours also ensured that Belmet could offer shorter lead-time deliveries and absolute accuracy in all its solutions.
Despite a number of setbacks across the industry as a result of the recession, Pieter explains that he is now seeing some small signs of recovery: "We're experiencing a bit of an upturn at the moment but we're still not seeing the same commitment as before. Companies are really shopping around looking for the best deal and approaching various fabricators for pricing quotes. It's particularly tough for the oil majors to get financing, projects are really being scrutinised at the moment financially. Although the market's definitely not as buoyant as it was, there are some signs of improvement but I've yet to see that turning out in practical purchase orders."
He goes on to describe the company's response to an improvement in conditions, by looking for opportunities in Namibia: "There are possibilities that things would start picking up again in the second half of this year and then we're not only looking at that but also looking at mining in general. Namibia has a lot of potential, especially in uranium mining, so that's an area that we would be interested in as well."
Looking to the future, Pieter finally outlines how the company will grow in the coming years: "The strategy is to follow on from the huge expansion in our head office, which has led to more factory space and more equipment over the last five years. We've set up now in Namibia as well, so I think for the next two years especially we need to consolidate this growth and work to keep both factories very busy while running efficiently. Then in the next five years roughly, if all goes well, we will look at new expansion maybe in West Africa. In the fabrication business it's very difficult to quickly expand, because it takes time to get all the procedures and employees in place. For this reason we will work on steady – if gradual – expansion in the coming years."
Belmet
Services: Steel fabrication