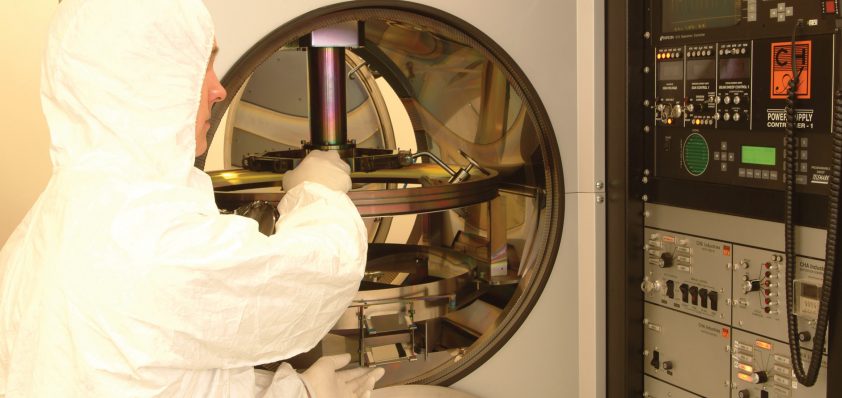 Serious solutions
Benestad is a provider of sophisticated design and product solutions in the field of glass/ceramics-to-metal sealing.
It has been working on this technology since 1985 and since its foundation, the company has followed a philosophy of understanding, developing and employing innovative material technology. It works beyond technological barriers, designing products where glass/ceramic-to-metal sealing provides a competitive advantage.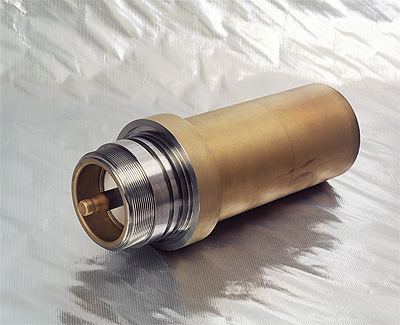 Having built up relationships with many blue-chip clients in the oil and gas sector, Benestad has evolved to become an important player in the offshore industry. Its core competence lies in sealing the glass/ceramic penetrators to special materials like titanium using its GTTS technology (glass to titanium sealing). Benestad is the only company able to do this on an industrial scale.
Today titanium is used in a growing number of applications. A hermetic penetrator made from titanium provides the customer with a perfectly compatible component, simplifying the entire design and enabling welding of the penetrator, as an alternative to O-rings and metal seal rings. Benestad offers a comprehensive array of products and solutions for the offshore market, including penetrators and connectors, ex-penetrators, high voltage penetrators, and glass/ceramic sensors. These are products currently manufactured by Benestad AS for subsea oil and gas applications, and Benestad has been manufacturing products for subsea installations for several decades.
Penetrators for subsea electronics enclosure have traditionally been the company's largest business area. A typical application for these products would be subsea electronics modules (SEM) for subsea control systems and subsea instrumentation. Large sealing furnaces make it possible to seal the glass/ceramic directly into the baseplate or endlid of the SEM/electronics enclosure. There are no welds or seals that can cause leakage, and the designs are extremely compact and cost efficient. Benestad is scheduled to supply approximately eight tonnes of titanium SEM penetrators to a variety of clients and projects in 2009.
The development of the power penetrators segment of Benestad's product range started in 1991, with the supply of medium voltage penetrators for subsea developments in the North Sea. In 1996, it started developing a new series of high voltage penetrators for subsea power distribution and in 1998 it was responsible for the complete delivery of HV penetrators to the first subsea separation unit ever, the Troll Pilot Project. These penetrators were rated at 12kV AC (phase to earth)/400A, and were used in ABB's underwater mateable connector MECON, and in Framo's submersible pumps. All the penetrators delivered have been in service from the start of the project without any problems or failures of any kind.
Today high-pressure power penetrators for subsea power distribution are in high demand and Benestad has a working relationship with all of the leading subsea booster pump suppliers in the world, including Framo Engineering, Aker Solutions and FMC Technologies. Benestad has recently closed a major technology gap by developing and qualifying a 15,000 psi power penetrator. In the past few years, Benestad has also entered into a close dialogue with the leading suppliers of subsea power wet-mate connectors and jumpers, in order to be able to supply a complete system to the industry. Other developments from Benestad include hybrid (electrical/fibre optic) HV penetrators for the seismic industry and multi-pin penetrators for the Ormen Lange Gas Project and several other subsea developments.
Further, since 1993 Benestad has been the sole supplier of microwave sensors to Roxar, a leading company within subsea and topside multiphase and watercut metering. This gives the company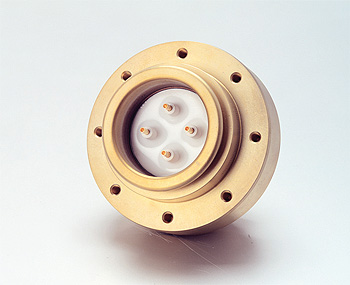 unique experience with glass/ceramics sensors directly exposed to the well fluids. Additionally, the company has developed and patented two specific capacitive sensor designs for subsea and topside applications. The first of these patented designs has been applied in hydrocarbon leak detectors in the subsea sector, monitoring oil and gas leakages on subsea installations since 1998, and in water leak detectors for subsea enclosures. The other design is being applied in water fraction metering, developed for subsea and topside installations.
Clients rely on Benestad's products to provide maximum levels of operational performance and stability in critical applications. This means Benestad has to be able to perform a comprehensive range of tests to ensure their reliability and quality. This testing takes place at Benestad's facility that is based in Lierskogen outside of Oslo. In-house testing facilities include pressure-testing equipment to 3.000bar, pressure and temperature calibration equipment and thin-film measurement for sensor manufacturing. Regarding the last point, thin film technology, in 2003 Benestad expanded its material science base with nanotechnology. The company has found this to be extremely rewarding, providing better insight and understanding of materials science, which its traditional technology base benefits from.
The company's main application for thin film technology is high accuracy electrical igniters for the defence industry. These igniters are high-end products for the most demanding part of the marketplace, focusing on performance and, in particular, personnel safety. Combining physical vapour deposition (PVD) and glass/ceramic-to-metal sealing opens a number of new possibilities, such as precision sensors for various applications.
Benestad doesn't just supply components – it supplies complete engineering solutions. Its most successful products are the result of closely co-operating with clients, where it has been entrusted with significant design responsibility for the integration of a product into the client's system. The business establishes long-term relationships with leading international companies and delivers field proven products with extremely long life expectancy. In addition to conventional quality assurance management, Benestad performs risk analysis for each product and client, taking real measures to guarantee dependable delivery of services and products. The company offers serious solutions for demanding applications.
Benestad
Products: Penetrators & sensors for extreme applications